Catelynn Baltierra Slams Instagram Trolls About Tyler Divorce Rumors, Says She Had to Go to Treatment So She Wouldn't Attempt Suicide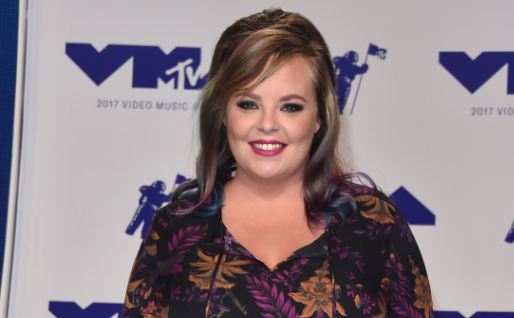 Teen Mom OG star Catelynn Baltierra is seemingly fed up with the rumors about her marriage. She and husband Tyler revealed they were taking a trial separation, which led to speculation about the state of their marriage. As gossip swirled they were getting a divorce, Baltierra took to Instagram on Friday to slam trolls.
"YES we are having a 30-day reflection time. NO we are not getting a divorce! YES I know what I put him and Nova through when I left for treatment! He was AMAZING and supported me the whole time! I also knew I had to go so I wouldn't commit SUICIDE! I am supporting what he wants now! WE love each other and ALWAYS WILL!" she wrote, adding: "So my family would have been better off if I just took my own life? NO! Now GOODBYE and I'm done explaining myself!"
Within minutes her post was liked nearly 30,000 times by her 3.3 million followers.
It's not the first time Baltierra spoke out. She previously slammed her naysayers in another Instagram post on Wednesday. "Some of u people disgust me. How can we treat other women with such hate & nasty words? Especially when they r carrying a child!!!" 26-year-old Baltierra, who is pregnant with the couple's third child, wrote. "No wonder I didn't use social media 4 the longest time! At least I can go 2 sleep knowing I'm not an evil, vile person."
The MTV reality star added: "Why can't we lift one another instead of feeling the need to be so rude and disgusting? Thank god my girls will be taught to speak kindly to other people and to stand up for themselves! THANK YOU to all my supporters you all rock!!!!!"
Even though many seem perplexed that Catelynn and Tyler are living separately, Tyler told Us Weekly Tuesday they were "doing great" while living separately.
"It's funny because we actually don't even call it separation anymore. We say, 'Let's just do 30 days of self-reflection time. You get to focus on you, I get to focus on me. We'll continue to do couples's therapy,'" he said.
Part of the reason fans have been confused by Tyler and Catelynn's relationship is that Tyler's been open about the frustration he's had with his wife.
"Getting pregnant was very unexpected since we still have a lot of work to do on our relationship," Catelynn previously told Teen Mom OG producers. "I know Tyler has been frustrated in our marriage for a while and has been seeing a therapist."
She continued: "He decided he wanted to try living separately for a month. I was devastated at first, but now that I've started my own therapy I'm more comfortable with the idea."