Cathay Pacific's New CEO Pledges to Comply with Beijing, While Taiwan Media Says Previous CEO Refused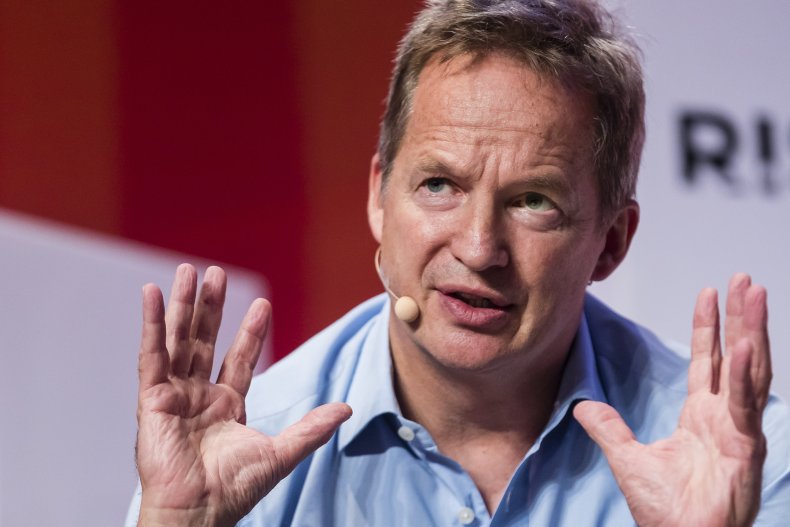 The Taiwan News claimed that Cathay Pacific CEO Rupert Hogg's decision to resign last week came after he refused to name names to the Chinese government when he was asked to provide a list of employees who were involved in the Hong Kong protests.
China's Civil Aviation Administration ordered Cathay to provide a list of employees who were involved in a recent protest. He was also ordered to suspend the employees. According to the Taiwan News, Hogg provided the list—but it included only one name: his own.
His resignation was first announced by CCTV, China's state-run television station, 30 minutes before Cathay Pacific announced Hogg had stepped down.
The company's new CEO, Augustus Tang Kin-wing, quickly distanced himself from any perceived corporate resistance to Beijing or any tolerance for employee-protesters. "We must and will ensure 100 percent compliance" with Chinese government aviation demands, he said. "We have made very clear that we have zero tolerance for illegal activities or breaches of our own policies."
Taiwanese Democratic Progressive Party member Wang Ting-yu wrote on Facebook that he considered Hogg a hero.
"He took responsibility for the strike and resigned! He didn't sell out any Cathay Pacific employees! He took responsibility himself! Please remember the name of this gentleman. Mr. Rupert Hogg! I salute you!" Wang wrote, according to a translation provided by Taiwan News.
Wang also compared Hogg to Taiwanese hero Tang Te-chang. On February 28, 1947, Tang saved the lives of people on the Settlement Committee, a collection of leaders involved in Taiwan's rebellion against mainland China, by burning a list of the committee's members. Tang was executed shortly afterward. Wang wrote that, like Tang, Hogg had sacrificed himself to save others.
"True warriors show the noblest glory of human nature when facing great decisions," Wang said.
The protests are over a now-suspended extradition bill proposed by Hong Kong's government. The bill would allow Hong Kong authorities to arrest, detain and extradite people wanted in territories Hong Kong doesn't have extradition agreements with—including mainland China and Taiwan. Critics claim the bill would undermine Hong Kong's autonomy as well as infringe upon citizens' rights. The protests started on June 12, and have continued for the past 11 weeks.
Correction, 8/21; 11:30 a.m.: This story has been updated to reflect that Taiwan News was the source of the story about Hogg's refusal, and to include the new Cathay Pacific CEO's comments.