Celebrities in NXIVM Sex Cult: Catherine Oxenberg Speaks On Daughter India's Release
Actor Catherine Oxenberg announced her daughter, India Oxenberg, is moving forward from the sex cult NXIVM. The actor, seen in Dynasty, spoke with Today's Megyn Kelly about the time she brought India to a class led by NXIVM in 2011 and what is changing for her 27-year-old daughter now.
Catherine asked for her daughter's privacy to be respected and revealed that as India's spokesperson. She was required to stick to a previously-discussed script. "She's moving on with her life," Catherine said.
India was a branded member of NXIVM, a cult accused of sex-trafficking, which was shut down as a result of Catherine's Today advocacy in November 2017. She first appeared on Today hoping to share her story and get the attention of the public and law enforcement.
Due to her on-screen cry for help, the cult was exposed and leaders were arrested. The "self-improvement group" was run by leader Keith Raniere and Smallville actor Allison Mack. Both leaders, as well as others, were arrested in July.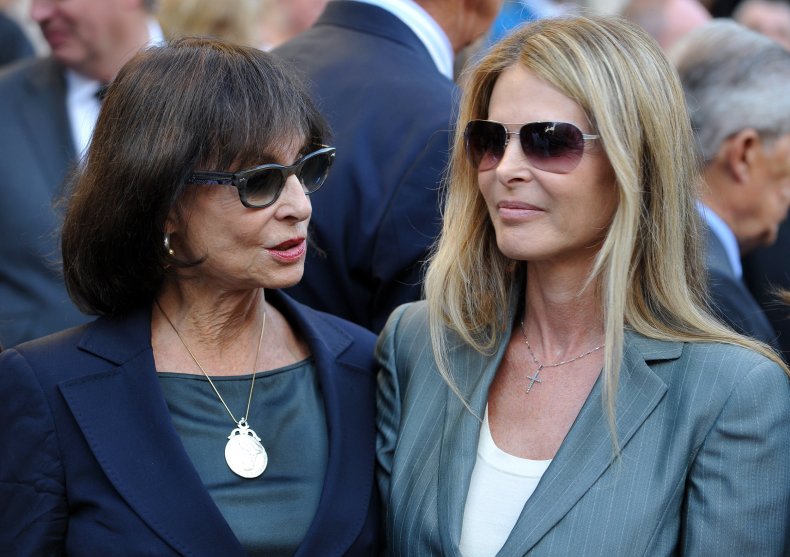 Catherine will release a book on her experience fighting against the cult on Friday, titled "Captive: A Mother's Crusade to Save Her Daughter from a Terrifying Cult."
In her Tuesday conversation with Kelly, Catherine revealed she had been threatened after speaking up about the dangers of the group.
"I'm so incredibly grateful because if they hadn't been arrested, I would have had to run for my life," she said.
Kelly inquired about India's possible indictment in the cult. When asked if she thought India could still be arrested for her involvement in the group, Catherine didn't have an answer.
"I don't know. I don't know what direction the investigation is going. I'm not privy to that information," she said.
NXIVM was host to a secret group called DOS, of which India was a part. The group acted as a sex-trafficking network, requiring members to have sex with Raniere and be branded with his initials. The cult's guidelines specified that men must have multiple sexual partners, while women must be monogamous and work to "overcome inherent weakness," according to Rolling Stone.
It was reported that members of DOS were blackmailed into performing sex acts as well as routines of housework and other more torturous activities. In order to level up in the hierarchy, members of the group were required to recruit others. It is unclear what level India achieved.