Catholic Church Launches Investigation Into Two Nuns Who Returned to Italy Pregnant
Two nuns working in Africa were recently discovered to be pregnant, despite their vows of chastity. In response, the Catholic Church has launched an investigation, reports The Irish Post.
The two women belonged to separate religious orders in Sicily, Italy, but both were working as missionary nuns in Africa, their home continent, as part of their charity mission.
According to Italian news agency ANSA, the women are now facing pressure to quit the Church now that they are expecting children.
"There is consternation at this news. It appears that both women were back in their home nations and obviously had some form of sexual encounter," said a church source in Rome.
One nun, a mother superior, realized she was pregnant only after a hospital visit where she complained of stomach pains. She is now at an institute that helps "fallen women and their children."
One of the women was based in the town of Militello. The mayor, Salvatore Riotta, said the news had "left our village shocked... but should have been kept quiet."
"An investigation has been launched. They both breached strict rules of chastity but the welfare of their children is uppermost."
The women have not yet told their stories but nuns have been outcast from their orders for "breaching the rules" for decades, often when they are not at fault.
Earlier this year, Pope Francis admitted that many nuns have been sexually abused, describing it as a "serious, grave problem."
In 1994, Sister Maura O'Donohue, an Irish nun, wrote the first extensive report on abuse of women in the church. The report included more than 20 countries, many in Africa but also Ireland, Italy, the Philippines and the United States.
One case she cited was from Malawi, where the leaders of a women's religious order were dismissed by a bishop because they complained that 29 nuns had been made pregnant by local priests.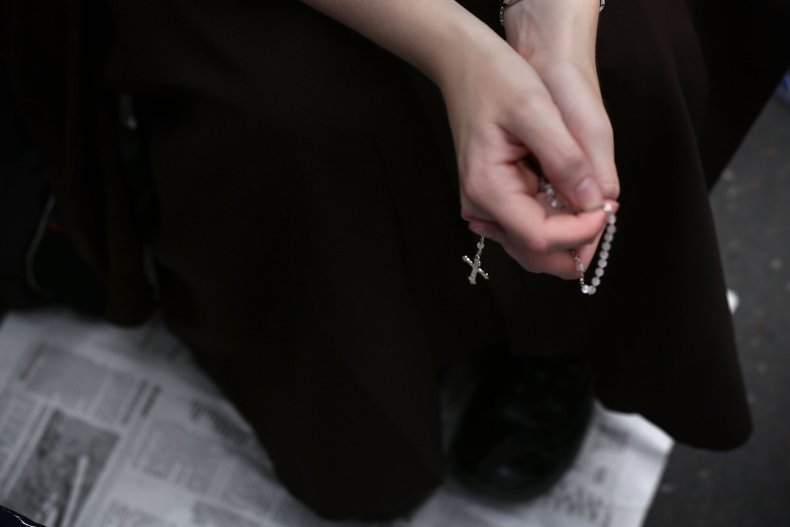 Historically, nuns impregnated by priests are often shed from their orders and then forced to raise the priest's children with no support from the church. Too often they have been forced to have abortions, as well, which is paid for by the priest because nuns have no money.
"It's very hard for a nun to report she has been raped by a priest because of the mindset that, in sex, women can always say no," said Lucetta Scaraffia, editor of Women Church World, a supplement of the official Vatican daily, L'Osservatore Romano.
Scaraffia said the nuns believe they're the guilty ones for having seduced a holy man into committing sin because that's what they've always been taught.
Hopefully the two nuns, who are reportedly back in Italy, will be able to move forward in an organization that isn't as supportive of women as it has been of the priesthood that's comprised of only men.
"The pope spoke out about abuse of nuns, and now the whole church must also denounce these terrible things," Sister Silvia Lopez told NPR.