Catholic Church Sex Abuse: Pope Francis Feels 'Pain and Shame' for Damage Caused to Children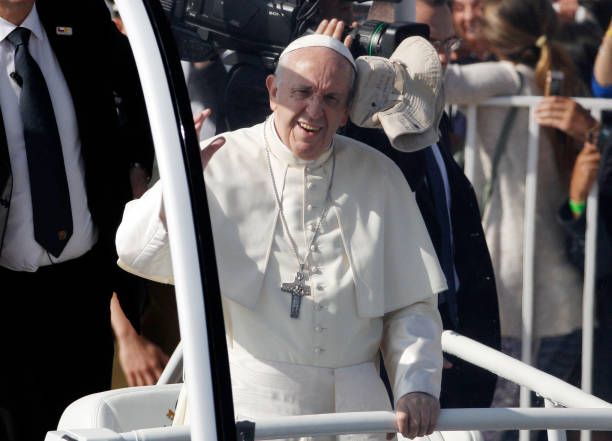 Pope Francis began his first public statement during a trip to Chile this week with an apology for the sexual abuse of minors by Catholic priests.
"I feel bound to express my pain and shame, shame I feel for the irreparable damage caused to children by some ministers of the Church," the pope said Tuesday. "I am one with my brother bishops, for it is right to ask for forgiveness and to make every effort to support the victims, even as we commit ourselves to ensuring that such things do not happen again."
Cases of sexual misconduct have rocked the Catholic Church in Chile, where Father Fernando Karadima, long considered the preacher for Chile's elite, was found guilty of sexually abusing minors for decades. Francis himself has also been criticized heavily in Chile in recent years after he appointed Bishop Juan Barros, a protégé of Karadima, to an important position in the city of Osorno in 2014. Barros was accused of turning a blind eye while his mentor sexually abused minors.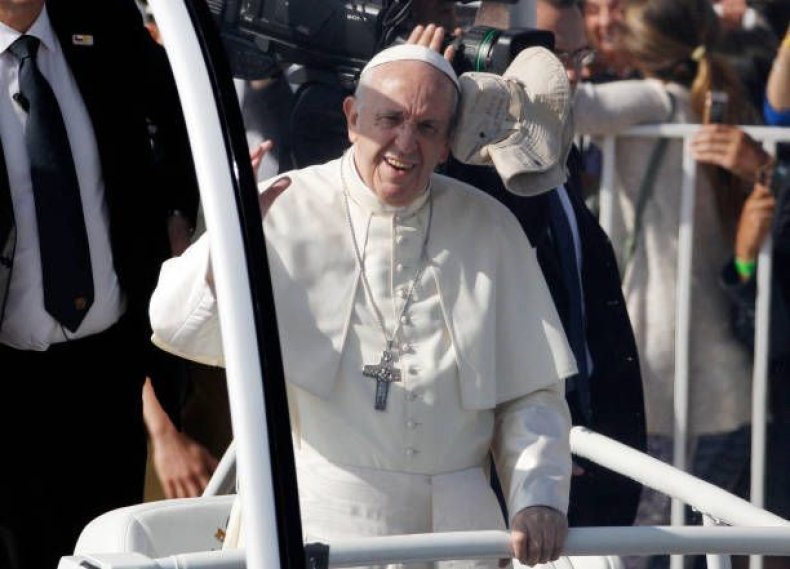 At the time, both Pope Francis and the Vatican vehemently defended the selection of Barros, and the Holy See released a statement saying that Barros had been carefully vetted prior to his appointment. Francis also suggested that opponents of Barros were being influenced by leftist elements.
Hundreds of priests in Chile demonstrated against the decision to appoint Barros in 2015.
Francis has previously said that the Church must address sexual abuse perpetrated by its members or risk losing credibility, and he has also suggested that "sanctions" be imposed against priests found guilty.
Still, even the pope's closest colleagues have been marred by sex abuse scandals. In June, Australian police filed charges against Cardinal George Pell, the pope's chief financial adviser, for "historic sexual offenses." Cardinal Pell is one of the Vatican's top clerics.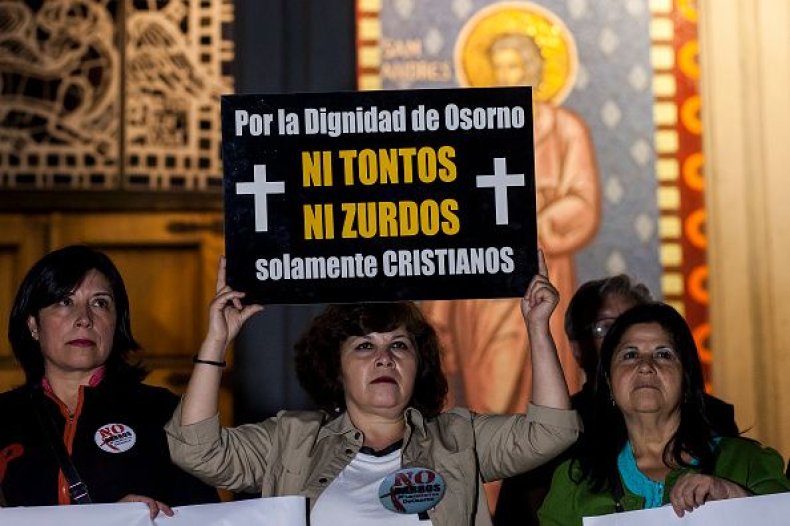 On Monday, activists in Chile fighting for the rights of sexual abuse victims gathered in the country's capital. On Tuesday, the Pope attempted to address their concerns by saying he was sorry for the "irreparable harm" Catholic Church priests caused victims of sexual abuse.