Catholic Church Sex Abuse Cover-Up Linked to Secret Gay Culture: 'Everyone Is Protecting His Own Little Secret'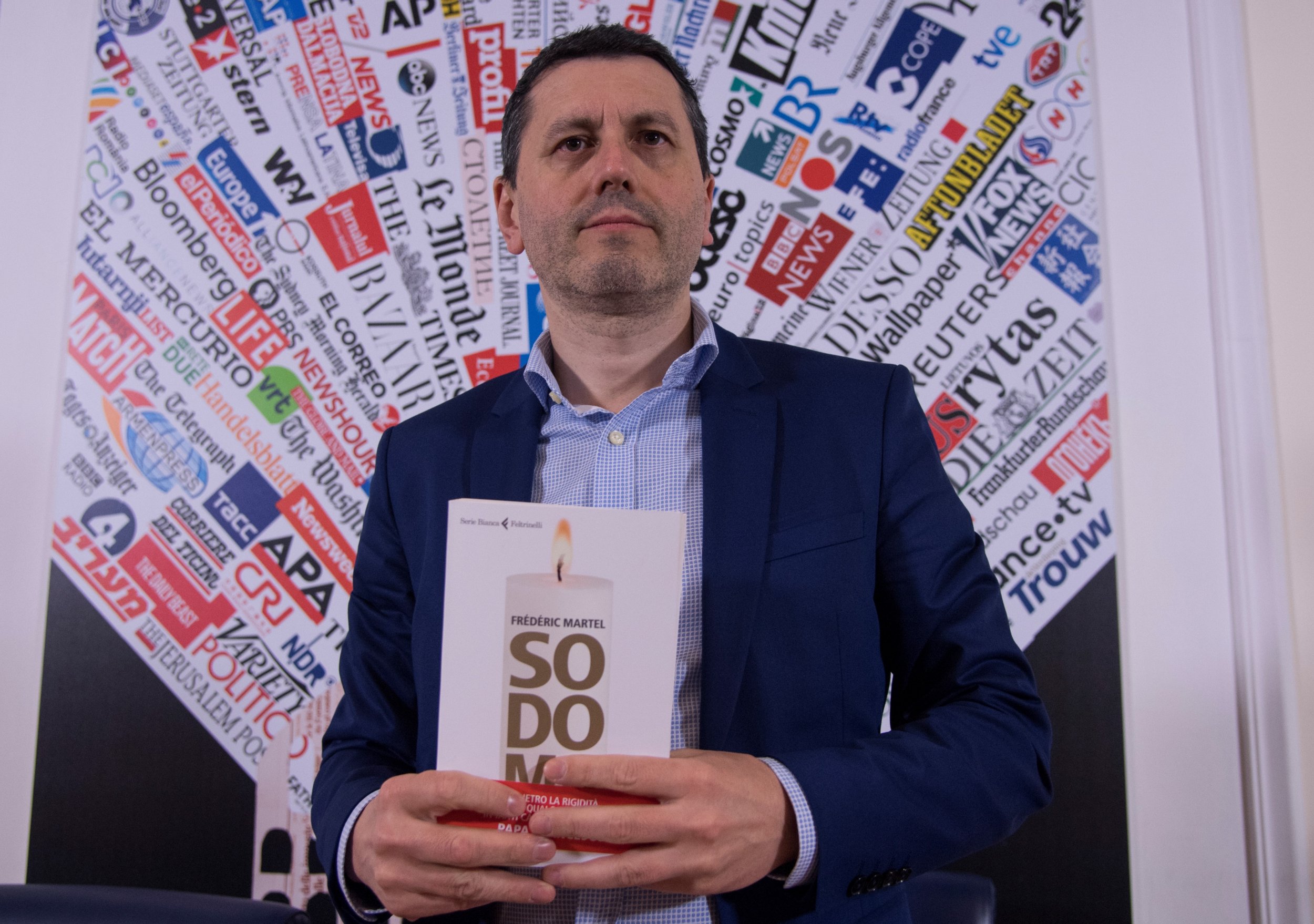 A culture of covering up sexual abuse in the Catholic Church has been driven by the fact that so many church figures are secretly gay and afraid of being outed, the author of a new exposé on the Vatican has claimed.
In the Closet of the Vatican: Power, Homosexuality, Hypocrisy by French writer Frédéric Martel is being published in 20 countries on Thursday, The Daily Telegraph reported. Martel spoke to almost 1,500 people about the Vatican's secretive internal workings, and he said Wednesday that hidden homosexuality has produced a culture of secrecy that allowed an endemic of sexual abuse to take hold.
"Abuses are protected by this culture of secrecy," Martel said at a publicity event. "The two things are intrinsically linked."
He added, "Bishops may not be abusers themselves. But they protect priests because they are terrified that if there's a scandal or an investigation or a trial, then their own homosexuality may be revealed."
Martel went on: "They are repressed, they live a life of hypocrisy and schizophrenia—a double life. Everyone is protecting his own little secret. It's not one big closet—it's lots of individuals in lots of little closets."
He described homosexual men as "the great silent majority" in the Catholic Church. "It's what I define as 50 shades of gay," Martel said. His book claims that around 80 percent of all Vatican clergy are gay, although he admitted he has no way to verify the estimate.
Martel interviewed 41 cardinals, 50 bishops, 45 Vatican ambassadors and 11 Swiss Guards for his book. It took four years for him to carry out his research and distill his findings into his book.
A book review in The Guardian said that Martel provides little evidence for his allegations and that many of the most striking revelations are made by anonymous sources. Nonetheless, Martel alleges that the outwardly celibate image of the Catholic clergy hides a far more complex reality. Some are celibate, but others are in monogamous homosexual relationships while others are highly promiscuous.
The author claimed that the most vehemently homophobic clergy are, in fact, the most likely to be gay. "The more homophobic they are, the more likely they are to be gay. That's the number one rule of the Vatican," he said.
And this culture exists all the way to the highest levels of the church, his book argues. For example, Pope Emeritus Benedict XVI, the predecessor to Pope Francis, is described as a "repressed homophile" and homosexually inclined, though not actively gay.
Martel's book comes out as almost 200 bishops, archbishops and other senior Vatican officials gather at the Vatican for a landmark four-day conference to discuss sexual abuse in the church and possible solutions.