On Nov. 4, the Supreme Court will hear oral arguments in Fulton v. City of Philadelphia to decide whether the city can shut down Catholic Social Services, an adoption and foster care provider, because of the organization's religious beliefs about marriage. The Court should brush politics aside and tell the city to do its job: Help vulnerable kids. Shutting CSS down does not help a single child in need; to the contrary, it hurts them by depriving children of the best chance they have to find loving homes.
CSS has worked with foster families in the Philadelphia area for more than a century. It has always believed that a child is best raised by a married mother and father, and has served children and families according to this belief. But in March 2018, just days after the city issued an urgent call for 300 more foster families, it cut all referrals to CSS. Why? Because Philadelphia dislikes the Catholic Church's views on marriage.
In September 2018, more than 437,000 children were estimated to be in foster homes nationwide. About 25 percent of them were adopted and almost 60 percent of them were in foster care for over a year. This crisis is so extreme that some states have resorted to hosting foster children in hotels and office buildings.
Now more than ever, we need as many highly successful adoption and foster care providers caring for children as possible—providers like CSS. Yet Philadelphia wants to end all those benefits. How does that help kids?
By all accounts, any same-sex couple in Philadelphia that wants to adopt may do so. In fact, four Philadelphia agencies have received the LGBT Human Rights Campaign's "Seal of Approval." No same-sex couple has ever even asked Catholic Social Services for help fostering or adopting kids. Philadelphia created a problem where none existed by demanding that CSS violate its religious beliefs or shut down. Those who share the Catholic Church's view of marriage are no longer welcome to serve children.
Fortunately, courts have recognized that shuttering faith-based adoption and foster-care agencies violates the First Amendment. Last year, a federal district court in Michigan prevented the state from shutting down St. Vincent Catholic Charities, a Lansing-based adoption provider, after the state targeted St. Vincent's religious views for punishment. This past July, the U.S. Court of Appeals for the Second Circuit ruled in favor of Alliance Defending Freedom client New Hope Family Services in a similar lawsuit.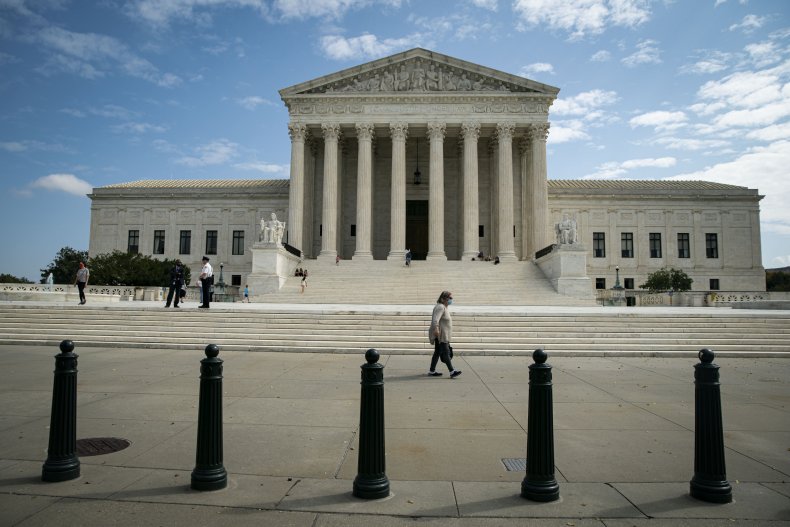 Just last term, in Agency for International Development v. Alliance for Open Society International, the Supreme Court held that the government violates the First Amendment when it conditions funding on an organization's willingness to profess the government's message. And Philadelphia isn't just pulling funding from CSS; it wants to close CSS down entirely.
Some argue that the Supreme Court's 1990 religious freedom decision in Employment Division v. Smith helps the city. But Smith has faced sharp criticism, including from left-leaning organizations like the ACLU. And even if Smith remains intact, it does not apply where the government is also violating CSS's freedom of speech by forcing it to support a marriage view in which it does not believe.
The government does not have the power to compel anyone's speech or expression. A Muslim print shop owner should not be forced to design a flyer criticizing Islam. A floral designer, like Barronelle Stutzman in Washington state, should not be forced to design custom floral arrangements for, and participate in, a same-sex wedding celebration for a customer she faithfully served for nearly 10 years. The Eighth Circuit has already affirmed the right of two Christian filmmakers and their company to decline to create a film that violated their beliefs about marriage after they were threatened with steep fines and up to 90 days in jail.
When the government puts politics over people because it doesn't like their beliefs, courts must set things right. The Supreme Court affirmed this principle in the Masterpiece Cakeshop case: It is not "the role of the State or its officials to prescribe what shall be offensive" or shun people from the public square based on religious beliefs.
Adoption providers exist to help children, not to serve Philadelphia's exclusionary politics. The Supreme Court, which is charged with upholding the rights of all citizens, should protect the freedom of religious organizations and the children they serve.
At a time when many states and cities—including Philadelphia—are in desperate need of more homes for children, kids need CSS more than ever.
John Bursch is vice president of appellate advocacy and senior counsel for Alliance Defending Freedom (@AllianceDefends). He served as Michigan's solicitor general from 2011 to 2013.
The views expressed in this article are the writer's own.