A Catholic high school in Michigan continues to face backlash following reports that they are shaming their female students with "modesty ponchos" if they are seen "inappropriately" dressed for prom.
Mannequins with the ponchos are displayed in the Divine Child High School in Dearborn with a note that read, "If your dress does not meet our formal dance dress requirements—no problem! We've got you covered—literally. This is our Modesty Poncho, which you'll be given at the door. :)," reported WJBK-TV on Monday.
Community members and families of students have spoken out against the ponchos, which sparked controversy ahead of the May 12 event.
"We are trying focus on the inner beauty and not draw attention to something that doesn't need attention drawn to it," theology teacher Mary Pat O'Malley, who came up with the modesty poncho, told WJBK-TV. "It was really intended as a deterrent and a light-hearted one at that."
When Newsweek reached out to Divine Child High School, the school forwarded a letter sent to parents on Tuesday.
"Our intention with displaying the poncho was never to make students feel uncomfortable, but to remind all students and parents of our formal prom dress policy, which has not changed for several years," wrote Principal Eric Haley. "To be clear: The poncho will not be passed out at prom."
Haley addressed the criticism the school has received and said that the poncho note "has done the opposite" of drawing attention to inner beauty. The principal added that it "draws away from our goal of having students adhere to the dress code policy."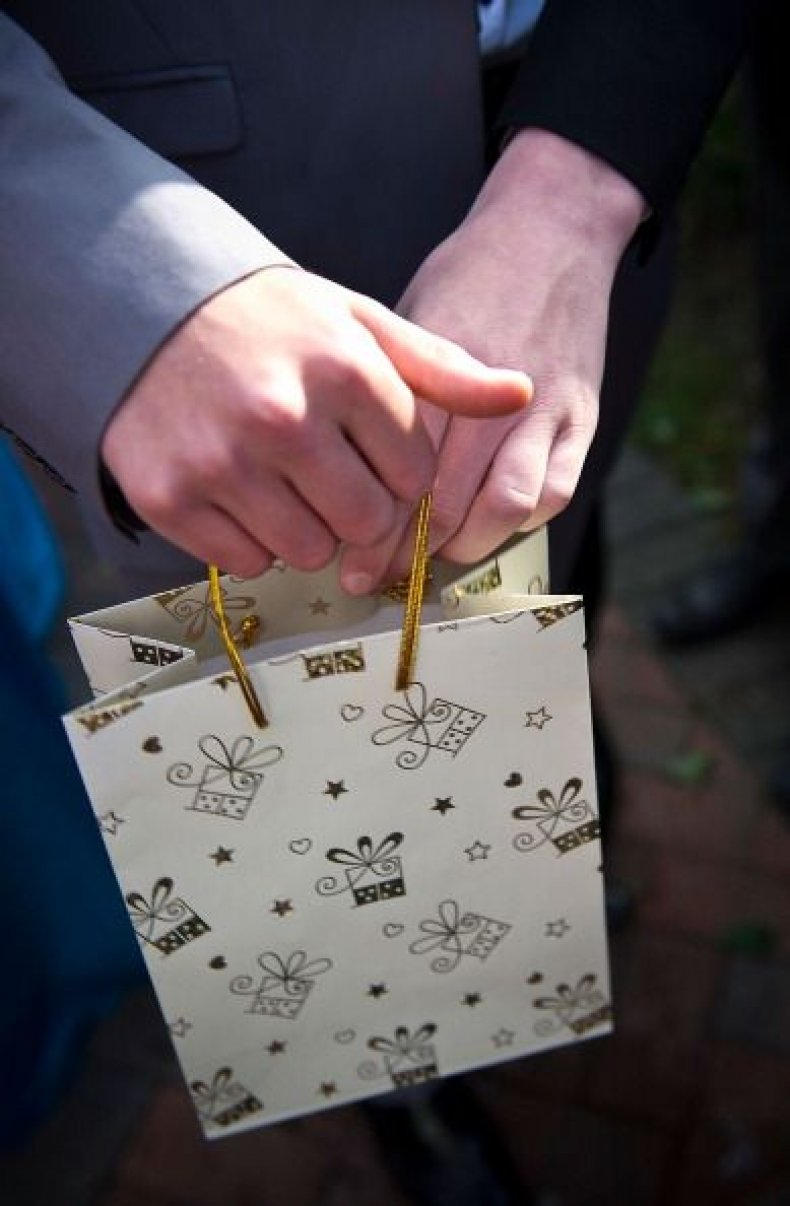 "We encourage our students to tailor their outfits or provide their own wraps or shawls that would meet our requirements," Haley wrote to parents. "If necessary, we may also provide wraps and shawls, as we have done at school functions for many years."
The story about the modesty ponchos went gone viral and former alumni have reacted to their school's exposure.
"It takes moments for anything to blow up online, especially in an environment where society is finally taking into account the fact that women and girls have been singled out from men and systemically disrespected since pre-history," Jeff Birchmeier, an alumnus, told Newsweek.
Birchmeier said his father taught at Divine Child for 35 years and he said the school is very close to his heart. "I'm ashamed that as great a school it is, someone there made a decision that had now spread nationally, and that's the truly unfortunate part."