Catholic Leaders March on ICE Office in New Jersey Against Child Separation at the Border
Some Catholic leaders from New York and New Jersey have organized a demonstration in Newark, New Jersey, against the Trump administration's immigration policies.
Protesters plan to gather at a church and then march to an Immigration and Customs Enforcement office in downtown Newark. Cardinal Joseph Tobin of the Archdiocese of Newark will bless the protest and accompany the march.
"Images of immigrant children detained in cages, separated from family members, and living in unsanitary, unhealthy conditions have outraged the nation in recent weeks," wrote Eli McCarthy, director of justice and peace for the Catholic leadership organization Conference of Major Superiors of Men, in a letter publicizing the march.
"The faith community has decried this treatment of children not only as a violation of human dignity and rights, but also as contrary to religious teachings and the sacred call to care for all people, especially those who are most at risk such as children."
In addition to the ICE office, New Jersey has four immigrant detention centers, according to McCarthy, incarcerating as many as 2,500 people including parents who have been separated from their children at the southern border.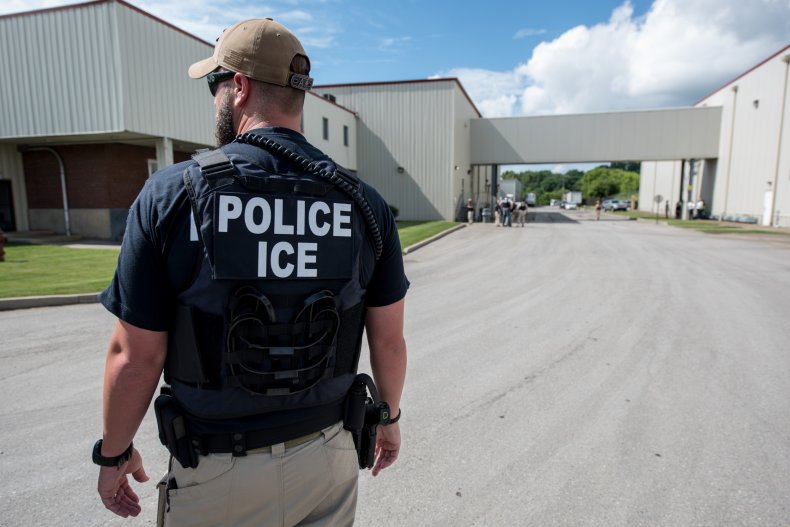 According to NJ.com, Catholic leaders, clergy members and advocates will speak at the march, as well as family members who have been detained and separated. The event's page also says there will be an opportunity for nonviolent civil disobedience given the significance of the protest.
The march is being organized by both national organizations and local ones based in New York and New Jersey looking to build on the momentum of a late July protest in Washington D.C., where 70 protesters were arrested after storming a Senate office building.
The Franciscan Action Network describes that protest as the first phase of what they describe as "a nonviolent campaign to end the traumatizing abuse of immigrant children and their families by the U.S. government.
"We're hoping that we begin to create a wave across the country of similar expression of what we would call prophetic opposition to what is happening and to really try to change the course of where we are going as as a country in terms of our treatment of migrants and refugees," Joseph Fleming, director of Catholic organizing for Faith in Action, told NJ.com.
The second phase of the movement is the upcoming action in Newark. The Franciscan Action Network writes on its website that a third direct action, taking place on the border, is expected to happen in early October, with smaller weekly protests in the intervening time.