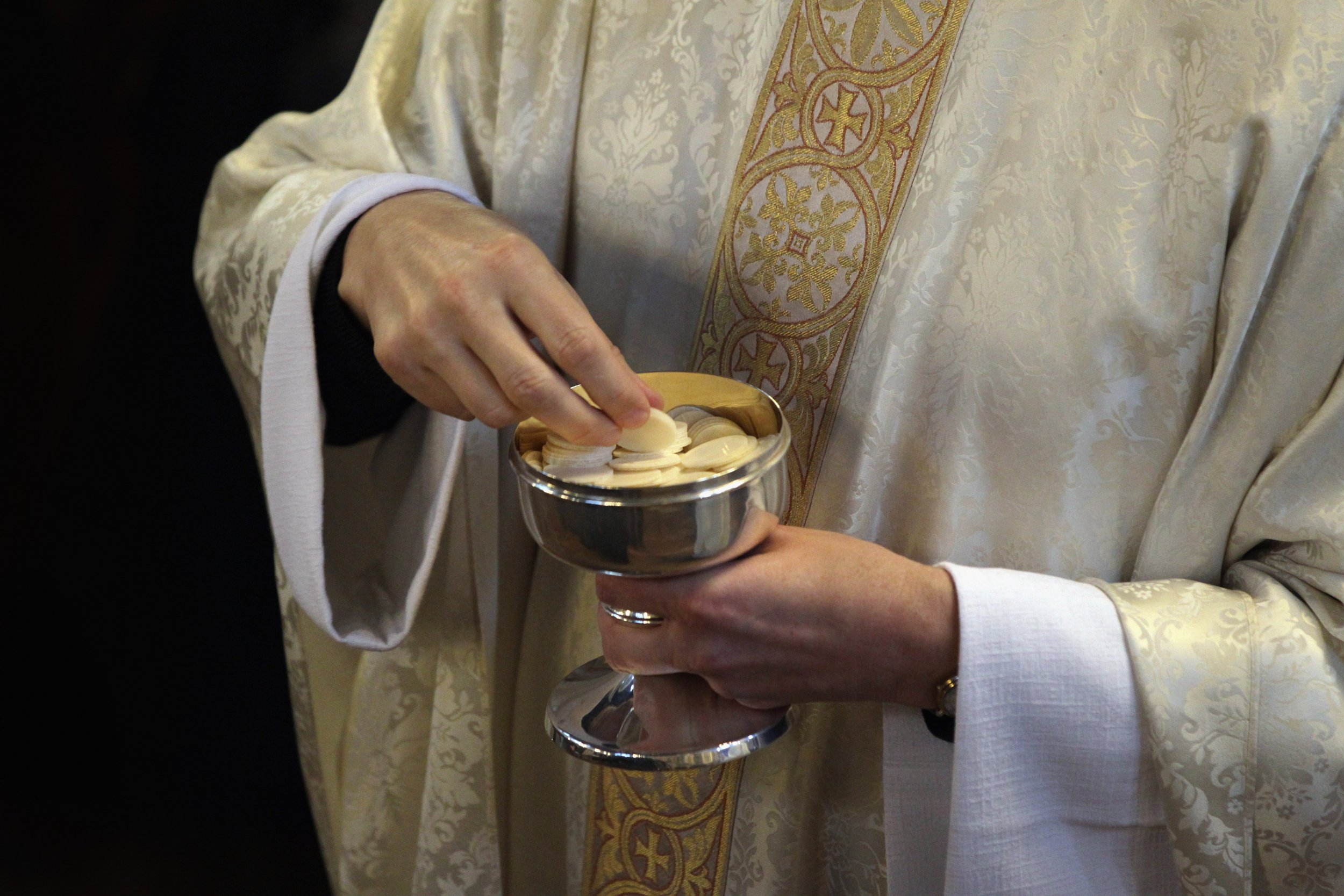 A Catholic monk has been charged with a string of historical sex offenses against teenage boys after he returned to Britain from Kosovo following a five-year police hunt.
Father Laurence Soper is accused of assaulting five boys, one under 14 at the time, over a period from 1972 to 1986. The nine charges against him include offenses of buggery, gross indecency and indecent assault.
Soper was arrested as he arrived at Luton Airport, north of London, Sunday, by officers from Scotland Yard's Sexual Offences, Exploitation and Child Abuse Command. He had been on the run since 2011 after skipping bail while being questioned on accusations of child sex abuse.
The 72-year-old, who was detained under a European Arrest Warrant in Kosovo in May, appeared at Ealing Magistrates' Court Monday and gave his name as Andrew Charles Kingston Soper—Laurence being the name he took when he was formally ordained as a priest.
Four of the charges, including two of buggery and one of indecent assault, relate to a single alleged victim and date from September 9, 1971 to July 31, 1974. The boy was under the age of 14 when Soper allegedly carried out an act of gross indecency against him.
Two charges of indecent assault relate to a second boy aged under 16 alleged to have occurred between September 1979 and July 1981.
Soper faces charges of indecent assault against three further boys under 16, alleged to have taken place between September 1980 and July 1983.
The former abbot of Ealing Abbey strained to hear proceedings, but nodded in understanding as his case was sent to Isleworth Crown Court, ITV News reports.
Soper is due to appear in court on September 19.