Catholic Nun Who Tweets Daily Prayers For Trump: 'The Hardest Spiritual Practice I've Ever Committed To'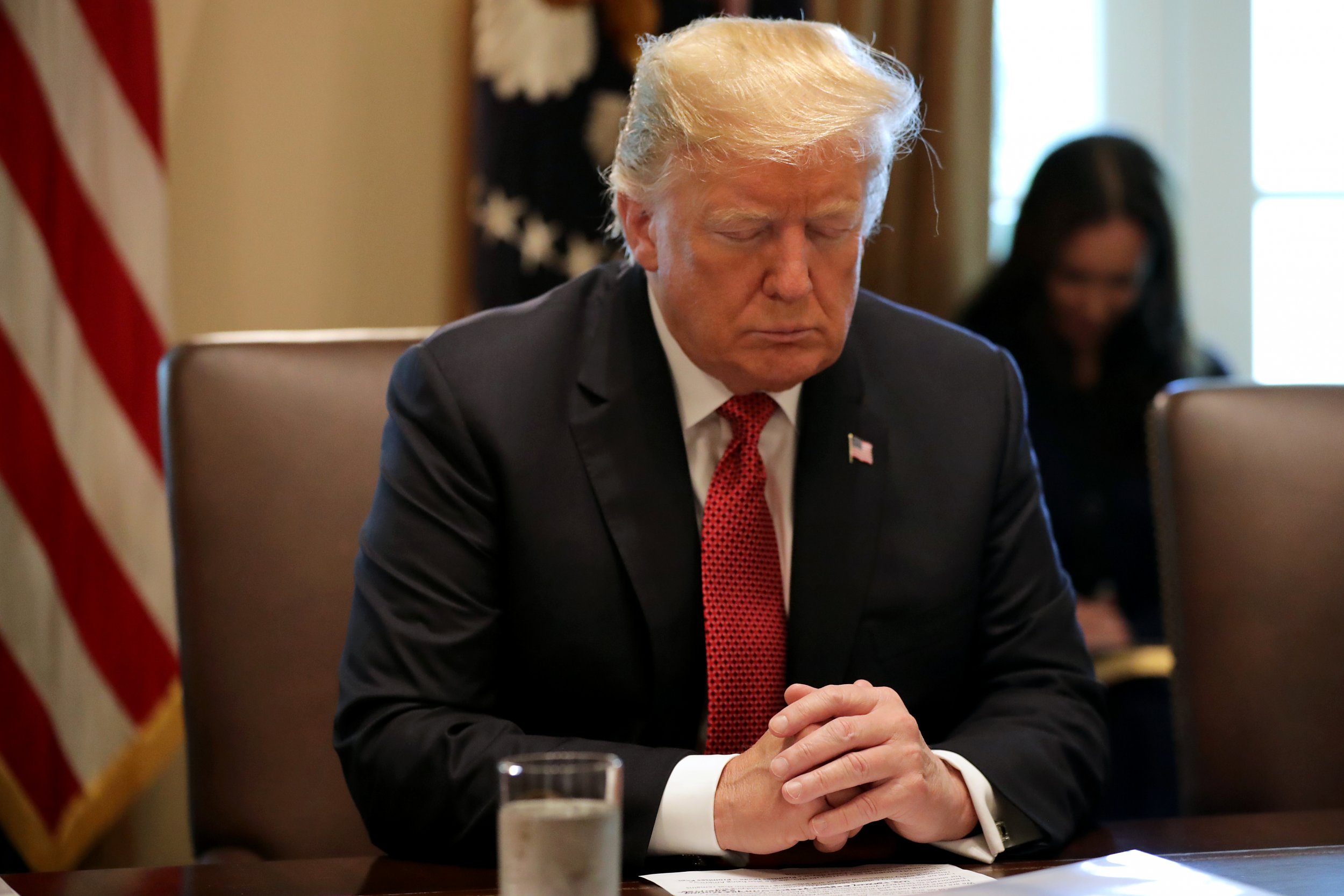 A Catholic nun has revealed that writing daily prayers for President Donald Trump has been the "hardest spiritual practice" she's ever embarked on.
In an interview with the New York Times earlier this week, Sister Susan Francois, 46, of the Sisters of St. Joseph of Peace religious order, said she has tweeted over 650 daily prayers to Trump's official @POTUS account, with the first issued just a few days after he was inaugurated.
"When I sent the first tweet, it was purely for myself," she explained. "I didn't expect it to make a big splash. But that fact that it was public and that I committed to it every day means I have to do it, even if I don't want to. It's been the hardest spiritual practice I've ever committed to."
She added that the daily prayers started as a way for her to stay "engaged but does not add to the negativity."
Francois's tweets generally tend to remind the president to demonstrate "kindness" and "humility," however, some also call out specific policy concerns.
"Dear @POTUS, on this second Sunday of Advent praying that you choose to follow the light of compassion. 666th #dailytweet," she wrote today.
"Dear @POTUS, 663 days later still praying that you come to understand the present & future impact of your policy actions (or in action with #climatechange) and choose to be on the right side of history, promoting common good of all over special interests of the few," reads a recent prayer," Francois wrote in a tweet earlier this week.
Francois says she usually sits "for a while and see what comes." "If there is a particular thing happening, then I will take that to prayer until I can get that to a whole statement that is not toxic, because that is what I am trying to do: Come from a place of integrity while remaining engaged," she added.
But it's not just her. Francois claims other nuns also engage in the act of praying publicly for world leaders.
Directing her prayers to Trump's official @POTUS account is an important detail to Francois, as the messages are archived by the government.
"It is important for consistency and for history to know that ordinary people didn't look away," she said. "I wanted it to be a record of history that a Catholic sister wanted to tweet a nonviolent prayer at the president."