Catholic Nuns Storm a Hospital and Seize It From American Priest in Kenya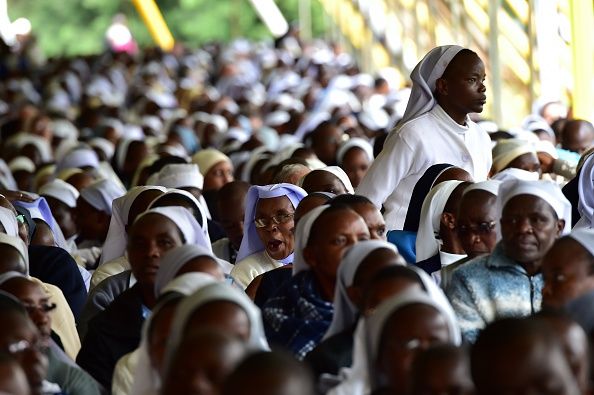 A dispute between an American priest and a group of Kenyan nuns over two major hospitals for the poor was resolved when the nuns stormed one of the hospitals late last week.
"They stormed the hospital in the morning. The sisters came with a contingent of police officers and other civilians. We are now handing over. It's all peaceful," Reverend Bob Silvio, a chaplain in the hospital the nuns retook Friday, told Religion News Service.
The Assumption Sisters of Nairobi had been in court for over six years fighting Reverend William Charles Fryda, a missionary who helped found the church, for control over the two buildings. Fryda argued that the hospitals were his because he founded them with money he raised, but the nuns countered that the idea to build the hospital was theirs. The case garnered widespread media attention in Kenya due to the spectacle of an American reverend fighting with local nuns. Fryda was also suspended by his order, the Maryknoll Fathers & Brothers, in 2013 because he refused to drop the case.
"We'd advised him to give up the hospitals. We're a mission society. If we go to a mission country, we go at the invitation of the local cardinal or the local bishop. Once the work is done, the work is handed over [to] the local church," Mike Virgintino, a representative of the Maryknoll Fathers & Brothers, told Newsweek.
"The project of building the hospitals was done a long time ago and should have been handed over to the locals. We advised him many times from the beginning to turn these projects over to the local church, and he just refused."
Virgintino said Maryknoll Father & Brothers was unaware of why these hospitals were so important to Fryda. The priest did not respond to requests for comment in time for publication.
In December 2017, a court ordered that Fryda hand the hospitals and their bank accounts over to the nuns. Nevertheless, the dispute dragged on because Fryda refused to relinquish control over the hospitals. The nuns took over one of the two hospitals in late December, and Kenyan media reported that staff was locked out of the hospital in a forced eviction. Some reports claimed that patients had clashed with police during the eviction.
Friday's takeover of the second hospital marked the official end of the ordeal that had dragged on for nearly seven years. Police accompanied the nuns as they entered the second building, but no violence was reported.
The Assumption Sisters of Nairobi is a Catholic order of nuns. The hospitals in dispute serve thousands of outpatients every day and deliver up to 1,000 babies each month.
Kenya is a predominantly Christian country, and the Anglican and Roman Catholic Churches are the most established there.