A lawsuit by a former priest is seeking punitive damages for "severe humiliation, mental anguish, and emotional and physical distress" after being outed as an accused child molester by the Roman Catholic Diocese of San Diego.
J. Patrick Foley of Sacramento, California, claims that the Diocese promoted a "reckless disregard for the truth" in a September 12 filing with San Diego Superior Court. In 2018, Foley was one of eight men added to a list of Catholic clergy believed by the Diocese to be responsible for sexually abusing children. Foley's lawsuit alleges that his inclusion on the list amounts to publishing "false and defamatory material."
Foley is hardly the first priest from the area accused of child sex abuse. The San Diego Diocese previously settled a 2007 lawsuit claiming child molestation by a further 48 priests under their purview.
Foley was ordained by the San Diego Diocese in 1973, and remained "attached" to the Diocese after moving to the Sacramento area in 1991.
According to the website of the Diocese of Sacramento, Foley is accused of having abused two boys in the early 1990s while assigned to Christian Brothers High School. In 1995 he was "directed to not engage in ministry." In 1997, his faculties were "formally denied" and he was told to withdraw from the Diocese.
NBC 7 San Diego reports that Foley was first accused of inappropriately touching a child in 1989 while providing emergency medical care.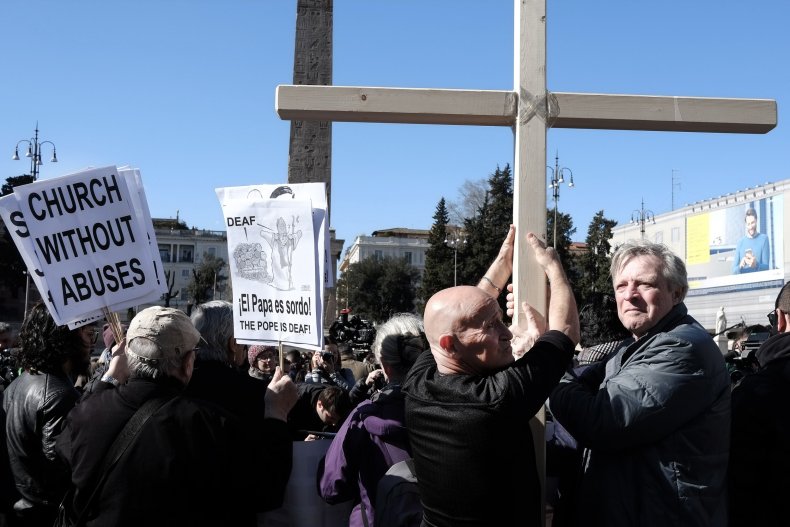 Foley was temporarily suspended from the San Diego Diocese in 2010. His position was restored in 2012 when an internal tribunal was found to be "inconclusive." That same year, he was approved by the Diocese to lead a retreat in the neighboring Diocese of Orange. In 2015, he was again stripped of his priesthood. He continued to receive letters of recommendation from the San Diego Diocese until 2018.
Despite the allegations and a lack of any official position within his former Diocese, Foley appears to remain active in ministry. On his personal website, he describes himself as an "Itinerant Papist Preacher" and offers retreats and "Parish Missions" for, amongst others, "young adults" and "permanent deacons." A section labelled "plaudits" offers a long list of unattributed quotes flattering the former priest.
The Catholic Church has a long history of being involved in numerous scandals concerning clergy accused of molesting children. Lawsuits brought against clergy by the alleged victims of abuse are a relatively common occurrence. The lawsuit by Foley could be described as somewhat unusual, as the number of priests seeking compensation for emotional distress caused by the exposure of their alleged crimes seems likely to be far fewer.