Catholic Priest Caught on Video Kicking Mourners Out of Funeral Placed on Administrative Leave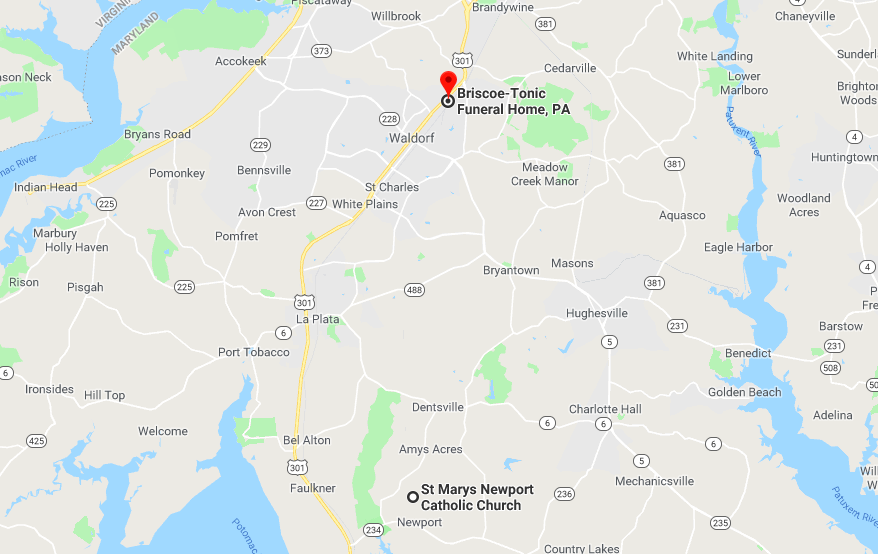 A Catholic priest caught on video kicking a black family out of church before a funeral was placed on leave Tuesday. Reverend Michael Briese allegedly told church attendees to "get the hell out of my church" just feet away from the deceased woman's open casket.
The Maryland priest became visibly angry ahead of a funeral for Agnes Hicks at St. Mary's Catholic Church, Newport in Charlotte Hall, Maryland, after someone accidentally knocked over the church chalice. In a letter to the Maryland Independent, Briese said his anger "spilled out in a torrent" after seeing a "sacred chalice" damaged.
Shanice Chisely, Hicks' daughter, told WTTG-TV that "all hell broke loose" after the mourner knocked over the church relic. "[Briese] literally got on the mic and said, 'There will be no funeral, there will be no mass, no repass, everyone get the hell out of my church.'"
After the outburst, dozens of mourners spilled out into the parking lot with the casket and were met by police officers called by Briese, The Washington Post reported. Charles County Sheriff's Office spokeswoman Diane Richardson told the newspaper that officers found around 200 to 250 people around the parking lot.
The family was escorted by police to another location for a last-minute funeral service. The Archdiocese of Washington confirmed that Father Scott Woods performed a service at the Briscoe-Tonic Funeral Home.
In his letter to the Maryland Independent, the pastor apologized for his actions, saying he was "profoundly sorry for my words and actions."
"The man who canceled this family's funeral and dispatched them in anger, is not the man who hours before worked to minister to their needs in a time of grief. Instead of lifting them up, I let them down," Briese wrote. "For the anger and embarrassment I caused to that family, I am profoundly sorry."
The Archdiocese of Washington released a statement Tuesday and said it had issued an apology to the family.
"What occurred at Saint Mary's Parish this morning does not reflect the Catholic Church's fundamental calling to respect and uplift the God-given dignity of every person nor does that incident represent the pastoral approach the priests of the Archdiocese of Washington commit to undertake every day in their ministry," Reverend Michael Fisher, the auxiliary bishop-elect, wrote to the family.
The letter continued: "With this letter, I want to reach out to you first to offer my prayers for your loved one that God will grant her a place in his kingdom of eternal light and love, and condolences to your family."
The archdiocese also confirmed that Briese had been placed on administrative leave "pending the outcome of the archdiocese's investigation."