A Catholic priest in Michigan has been charged with child sex crimes as part of an ongoing investigation by the state's attorney general. It is suspected he engaged in criminal sexual conduct with a minor under the age of 13.
The Oakland Press reported Father Joseph 'Jack' Baker, the pastor of St. Perpetua Parish in Waterford, was arrested Monday by special agents from the attorney general's office.
The pastor faces charges of first-degree criminal conduct over sexual penetration with a person under 13 years old. The arrest came as the result of a tip-off from the Archdiocese of Detroit. Baker is the sixth priest in the area facing sex abuse charges as a result of the attorney general's investigation.
In a statement. Michigan's Attorney General Dana Nessel has said the priest's arrest is part of an ongoing into various allegations of abuse regarding all of Michigan's Catholic authorities.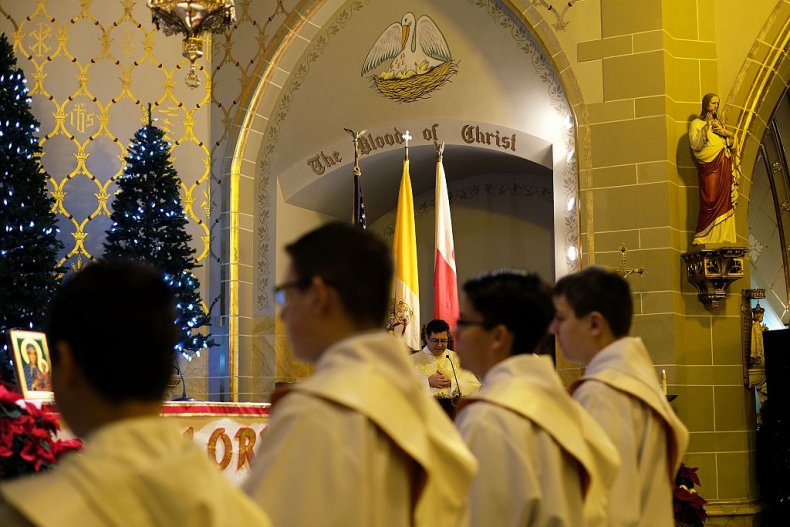 "This is just the tip of the iceberg," Nessel said. "Our clergy abuse investigative team is working day and night to review the hundreds of thousands of pages of documents and files seized from all seven of Michigan's dioceses last fall," she explained.
"At the same time, we continue to receive calls daily from victims who know we will listen to them, believe in them, and investigate their allegations. They deserve nothing less than our very best," the Michigan attorney general added.
Detroit's Archdiocese has reacted to the suspicion surrounding Baker by restricting him from public ministry. The priest, who is scheduled for arraignment in Wayne County 's 29th District, is banned from practicing as a minister, wearing clerical outfits or representing himself as a priest.
On May 24, five former priests were charged with 21 counts of criminal sexual conduct. They included Jacob Vellian, who was charged with two counts of rape and currently resides in India. Nessel's office is currently seeking the priest's extradition back to the U.S.
Baker, who was ordained in 1993, had worked as a pastor in the St. Perpetua parish since 2008. Prior to the posting he worked as an associate pastor at St. Hugo of the Hills parish in Bloomfield Hills and Sacred Heart parish in Dearborn. In the past he was also campus minister at Wayne State Medical School Campus Ministry.
Across the world, the Catholic church has grappled with historic and contemporary child sexual abuses on a massive scale. In February 2019 The Washington Post reported that partial data indicated the Vatican saw between 400 to 500 new serious offense cases every year.