A Catholic priest has been rebuked by an archbishop and now faces hate crime charges over anti-gay remarks he made on Facebook.
Father David Muscat, a priest in the European island nation of Malta, posted a Facebook comment which said that being gay is worse than being possessed by the Devil. His comment occurred on a thread about Abner Aquilina, a 20-year-old suspect in the murder of 29-year-old Polish national Paulina Dembska.
Aquilina reportedly told police that the Devil had been manipulating his thoughts on the night of Dembska's murder, the Times of Malta reported. While Aquilina hasn't yet been charged with a crime, Muscat publicly wondered if he might be gay or bisexual.
Muscat also made a second offending comment on Facebook under a photo of Aquilina wearing a colorful shirt. Muscat said Aquilina looked as if he has just come from a "gay pride" event.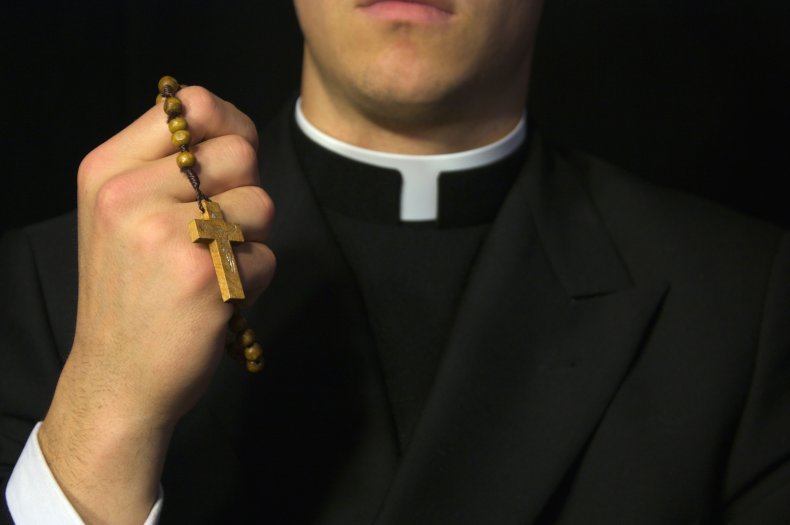 Malta's Equality Minister Owen Bonnici and Inclusivity Minister Julia Farrugia Portelli demanded that police charge Muscat for his comments.
"A line has been crossed, and I ask the authorities to take the necessary decisions because one cannot make remarks which incite hatred or negative sentiment against a section of society," Bonnici told One TV's Piazza, a news discussion show.
Portelli also said she contacted the police to investigate. Additionally, the Malta Gay Rights Movement said that they and other individuals and organizations also contacted the police about his comments.
On Thursday evening, Archbishop Charles Scicluna warned Muscat using a penal precept. In Catholic law, a penal precept is a preventive measure meant to avoid serious transgressions of secular or religious law. In this case, Scicluna told Muscat to stop making inflammatory and hurtful public comments or else face the possibility of no longer being allowed to preach in public.
Scicluna said he was shocked by Muscat's comments and had received complaints and calls of disgust. The archbishop instructed Muscat to delete the Facebook post. Muscat has yet to apologize for the posts. The posts were removed from Facebook after multiple complaints.
"I want to apologize on behalf of the Church to all those who were hurt by these harsh words, and their mothers and fathers who also feel betrayed by the church they love," Scicluna said on Thursday in a televised homily.
"These were not words of love but stones thrown by a heart that has to learn to love more, as Jesus did," he continued. "God loves you for who you are...Those who say they love God, but hate their brother, are liars."
Muscat now faces charges under article 82A of Malta's criminal code. The code forbids "any threatening, abusive or insulting words or behaviour...against another person or group on the grounds of gender, gender identity, sexual orientation, race, colour, language, ethnic origin, religion or belief or political or other opinion."
If convicted, he could face thousands in fines and up to 18 months in prison. He could also receive a suspended sentence or be released on conditional discharge, Times of Malta reported.
He will also face charges of misusing electronic communications equipment, a penalty with a fine of up to €23,000 (roughly $26,132).
In November 2019, Muscat made public comments calling an influx of immigrants an "invasion" and complaining that they would soon outnumber Maltese natives. He was also seen on video praising Nazi sympathizer Normal Lowell.
Scicluna said at the time that the church disagreed with Muscat's views.