Catholic Priest Convicted, Sentenced to 5 Years for Child Pornography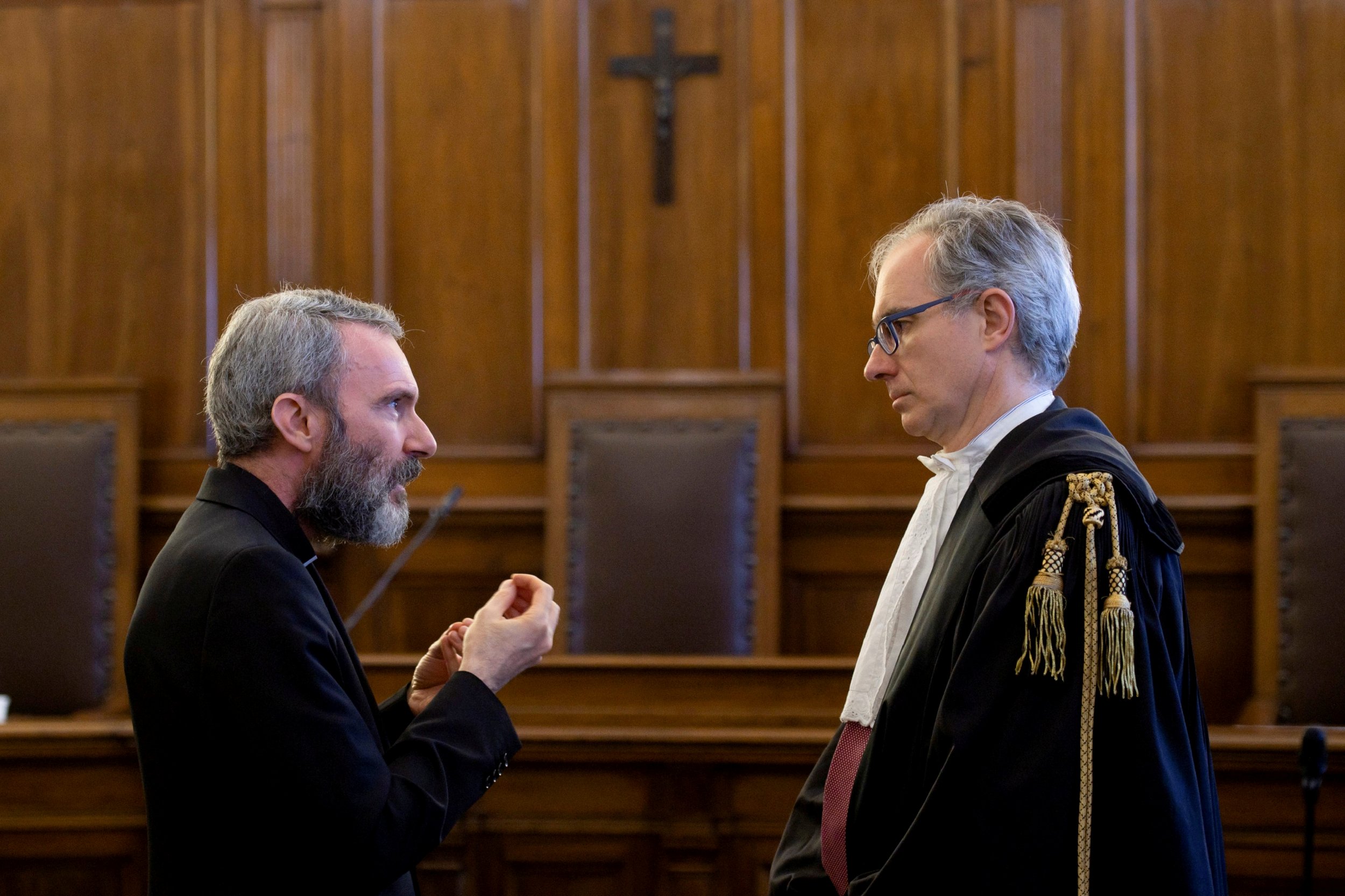 A Catholic priest was found guilty by a Vatican court on Saturday and sentenced to five years in prison for possessing and distributing child pornography while working at the Vatican embassy in Washington, D.C.
The sentence was handed down to 51-year-old Monsignor Carlo Capella who was arrested in April after he was recalled to the Vatican last year.
Capella used a Tumblr account to share pictures and videos of child pornography during his time as a Vatican diplomat in Washington. About 40-55 images were found downloaded and stored on his cellphone, computer and online storage. A prosecutor for the case said Capella "knowingly and willingly" acquired "huge quantities" of child pornography.
At the start of his trial the day before, Capella admitted in court that he possessed child pornography while working in the U.S. He told the court he developed a "morbid" desire and was unhappy after coming to the U.S. in 2016, according to Reuters.
"It was never part of my priestly life before," Capella said. "I am very sorry because my weakness has shamed the Church, my diocese, the Holy See and my family."
Reuters reports that in August 2017, the U.S. State Department alerted the Holy See, the supreme body of government of the Catholic Church, that a member of the Vatican embassy in Washington was possibly breaking child pornography laws.
Capella was not charged or prosecuted in the U.S. because of diplomatic immunity, which the Vatican refused to wave. He was then recalled by the Vatican and returned to Rome where he was later charged and arrested.
Police in Canada issued an arrest warrant for Capella in September for possessing and distributing child pornography because of a prior visit he made to a Canadian church where authorities thought he accessed child porn on the internet.
In addition to his five-year sentence, Capella must pay a fine of 5,000 euro or about $5,833.