A Nashville Catholic school has banned J.K. Rowling's beloved Harry Potter novels because it fears that the books' magical spells "risk conjuring evil spirits."
Students at St. Edward Catholic School, a Roman Catholic parish school, will no longer be able to borrow the seven stories in the popular series, with the school claiming that Rowling's fictitious spells are actually real.
The Tennessean reports that Reverend Dan Reehil, the school's pastor, sent an email to that effect. Reehil said he consulted exorcists in both the U.S. and Rome before reaching the decision to remove the books.
"These books present magic as both good and evil, which is not true, but in fact a clever deception. The curses and spells used in the books are actual curses and spells; which when read by a human being risk conjuring evil spirits into the presence of the person reading the text," Reehil wrote in the email, according to The Tennessean.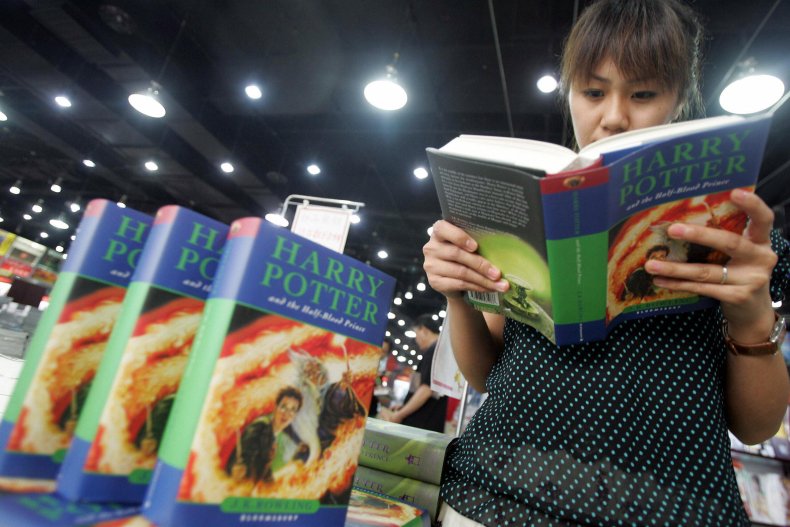 Harry Potter books contain "actual curses and spells"
Reehil confirmed the decision to remove the Harry Potter series in an email to a parent at the school. He also informed the school's faculty, the school's superintendent Rebecca Hammel told the Tennessean.
Hammel, who is superintendent of schools that fall under the Catholic Diocese of Nashville, said the diocese has no official position on the Harry Potter saga, and that the decision to include or exclude the series was down to each individual school's pastor.
"Each pastor has canonical authority to make such decisions for his parish school. "He's well within his authority to act in that manner," Hammel said.
The Harry Potter books were included in the school's old library for the 2018-2019 school year, and have just been removed as St. Edward's opened its new library for the 2019-2020 school year.
"I know that in the process they were going through and kind of weeding out some of the content in hopes of sprucing it up and improving the circulation," Hammel said.
Rowling published seven Harry Potter books between 1997 and 2007. The famous stories about the boy wizard were adapted into a hugely successful film franchise, consisting of eight films released between 2001 and 2011. A spin-off saga, Fantastic Beasts and Where to Find Them, has so far released two of five planned films.
Harry Potter has also spawned a West End and Broadway play, Harry Potter and the Cursed Child, numerous spin-off books and a chain of theme parks called The Wizarding World of Harry Potter.
Religious concerns about Harry Potter are not new. Catholic, Protestant, Orthodox and evangelical Christians have in the past expressed criticism about the books' content, as have conservative Muslims.
In 2009, a memoir by President George W. Bush claimed that the Bush administration denied Rowling a presidential medal of freedom because they felt the Harry Potter books "encouraged witchcraft."