A Mother's Day mix-up at a Catholic school in Philadelphia embarrassed administrators but provided laughs for at least some parents.
Philly Voice reported that St. Anselm Catholic School meant to sell roses for the annual holiday but accidentally sold thongs that were packaged like flowers.
The school, located in the northeastern part of the city, has about 250 students between pre-kindergarten and eighth grade. It is unclear how the mix-up occurred, though Philly Voice mentioned that the city routinely has numerous street vendors—in addition to some e-commerce vendors that sell knock-off or "bootleg" sports jerseys.
A Facebook video shows one alleged St. Anselm parent holding a "rose" he received from the school. It was posted by Philadelphia-based The John DiBella Show, captioned "Here's the flower St. Anselm Catholic School gave out to grade schoolers for Mother's Day."
The video includes a woman telling a man to open the flower. As he begins to unfurl the rose, he immediately notices the mistake.
"Oh my god, I see it already," he says with a smile, pulling out lingerie from inside the plastic wrapping. "That's hilarious."
The woman recording the video laughs, saying the school had already sent out an email to parents apologizing for the snafu. She even jokingly says, "Thank you, St. Anselm!"
It is unclear who recorded the original video.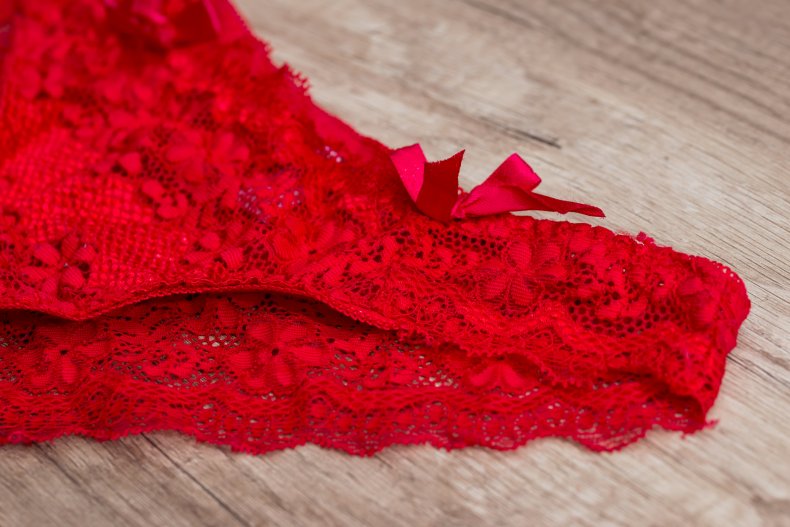 "The roses sold at our Mother's Day plant sale were not the single faux flowers originally intended," St. Anselm Principal Seamus Mee said in the aforementioned email sent to parents. "Instead, the item was a Valentine's Day gift intended for adults. The administration will determine how the error occurred and take steps to prevent a further recurrence."
Ken Gavin, spokesperson for the Archdiocese of Philadelphia, told Newsweek that the mix-up was "an unfortunate mistake" and that they "apologize deeply." He added that the ordeal remains under review by the school and parish administration to determine what happened.
"There is no evidence that these were intentionally made available," Gavin said. "We sincerely regret any embarrassment and discomfort that was caused and wish all mothers in the community a Happy and Blessed Mother's Day with hearts full of gratitude," Gavin said.
Newsweek reached out to both Mee and Gavin for further comment.
The Facebook video prompted some humorous reactions.
"Wow! My grade school has certainly evolved with their thinking since I went there!" one Facebooker user joked.
"They've stepped up their game since I attended this school," said another woman who graduated 32 years ago.
Mother's Day is typically viewed as a serene, celebratory holiday to celebrate the women in our lives, but for some reason, it's not typical at all.
Sometimes, gifts are not accepted. That was the case of one woman who rejected her daughter-in-law's Starbucks gift card, even though she reportedly goes to the coffee shop often.
Then, there's violence. One California mother was arrested last weekend after allegedly murdering her three children, including one in a gruesome fashion. In Kentucky, a man allegedly shot his mother after an altercation involving an Xbox controller he gifted her on the holiday.
The National Retail Federation estimated that 84 percent of Americans planned to celebrate Mother's Day this year, with the average individual spending estimated to be about $245.76. It was expected to be the most expensive Mother's Day ever due to current levels of inflation.
The website Floral Daily said that flowers, which are the second-most common item purchased on the holiday after jewelry, were expected to cost individuals about $20.85 per person. About 68 percent of survey respondents said they planned to buy flowers, which was expected to exceed gift card purchases.