American Catholics Overwhelmingly Support Pope Francis, Poll Finds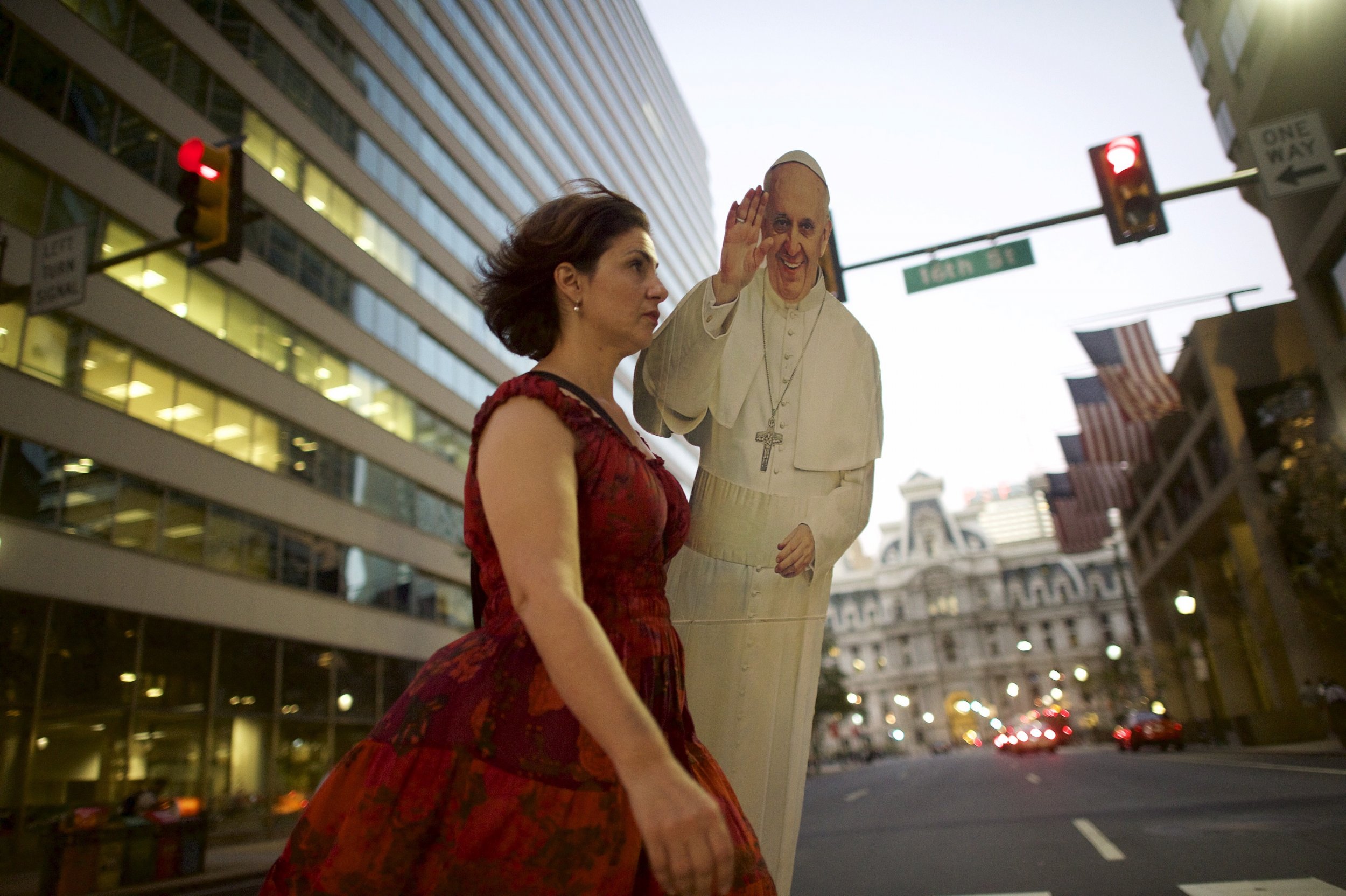 Pope Francis received widespread support from American Catholics in the days ahead of his first visit to the U.S. during his papacy, a poll found.
A New York Times/CBS News poll published on Sunday found that eight in 10 of his followers in the U.S. approve of the direction in which he is leading the Roman Catholic church, including a majority who approve strongly.
Francis is viewed by many around the world as a progressive religious leader because of his significant rhetorical breaks with Catholic tradition. More than six in 10 Catholics worldwide view him favorably, compared with 3 percent who don't support him. Their approval extends to his work on specific issues, including same-sex marriage, abortion, the concerns of women in the church, immigration and distribution of wealth.
Francis, 78, the first Jesuit and Latin American pontiff, succeeded Pope Benedict XVI in March 2013 and promised to change the ways the Vatican conducts business. The change, at least on the surface, has been significant. At one point Francis said "Who am I to judge?" in response to reports of gay clergy members.
A large majority of Catholics believe the direction of the church has changed at least somewhat under Francis's leadership, the new poll found.
The national poll was conducted between September 8 and 15 with 513 Catholics on telephone landlines and cellphones. The margin of sampling error is plus or minus 6 percentage points.
The leader of the Catholic church begins his six-day trip to the U.S. on September 22. He will stop in New York City, Philadelphia and Washington, D.C., where he will visit the U.S. Capitol on Thursday to speak in front of legislators. He will be the first pontiff to address a joint meeting of Congress.