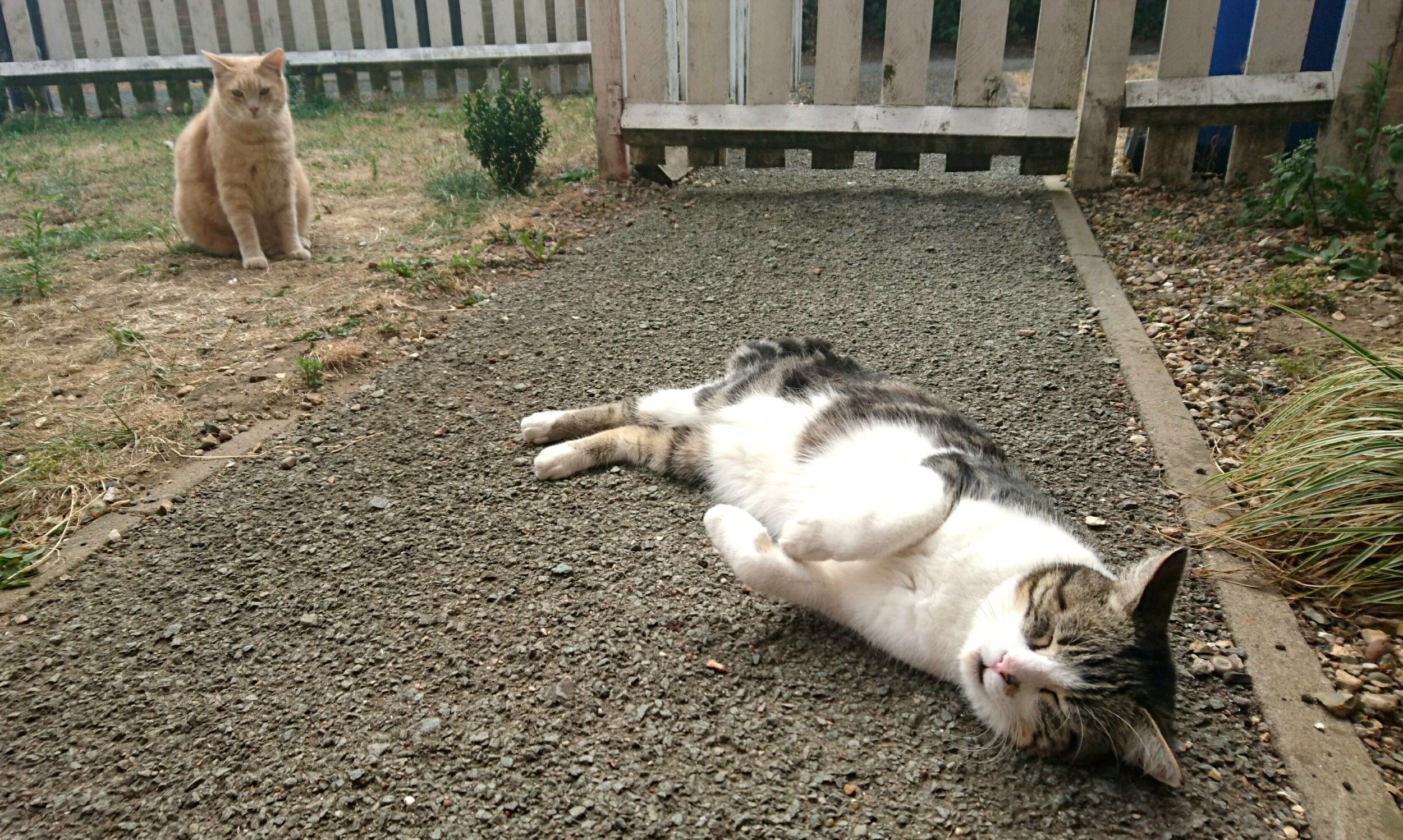 "Cats have a scam going," comedian Eddie Izzard once theorized. "You buy the food, they eat the food, they go away. That's the deal." But while cats may come across as surly, opportunistic and aloof, a study suggests they may be far more fond of humans than their reputation suggests.
Scientists from Oregon State University set about assessing the sociability of cats by offering them the choice of different stimuli. Given the choice between humans and food, the cats tested preferred to socialize with humans rather than eat.
"Increasingly, cat cognition research is providing evidence of their complex socio-cognitive and problem solving abilities," the scientists wrote in a paper detailing the research, published in the journal Behavioural Processes.
"Nonetheless, it is still common belief that cats are not especially sociable or trainable. This disconnect may be due, in part, to a lack of knowledge of what stimuli cats prefer, and thus may be most motivated to work for."
The study involved 50 adult cats taken from two populations: pet and shelter. The cats were deprived of human contact, food and toys for a few hours, and then presented with the choice between food, human interaction, scent and toys.
Social interaction with humans was the most-preferred stimulus category for 50 percent of cats tested, while only 37 percent chose food as their favorite stimuli.
Further study is needed to understand how a cat's previous experiences or breed can affect their preference for stimuli, the researchers said.
"Future research can examine the use of preferred stimuli as enrichment in applied settings," the paper states, "and assess individual cats' motivation to work for their most-preferred stimulus as a measure of reinforcer efficacy."