Cayman Islands Tax Haven Is Third-Largest Foreign Investor in Israel
The Cayman Islands is the third-largest foreign investor in Israel, according to government data surfaced Monday by an Israeli news site.
The data once more raised questions about the origin of the funds driving Israel's burgeoning startup and tech industries.
Israeli technology news website CTech analyzed figures published in March by the Israel Central Bureau of Statistics (CBS) and found that $6 billion went to Israel via the Cayman Islands in 2016, totaling 6.6 percent of all foreign investment.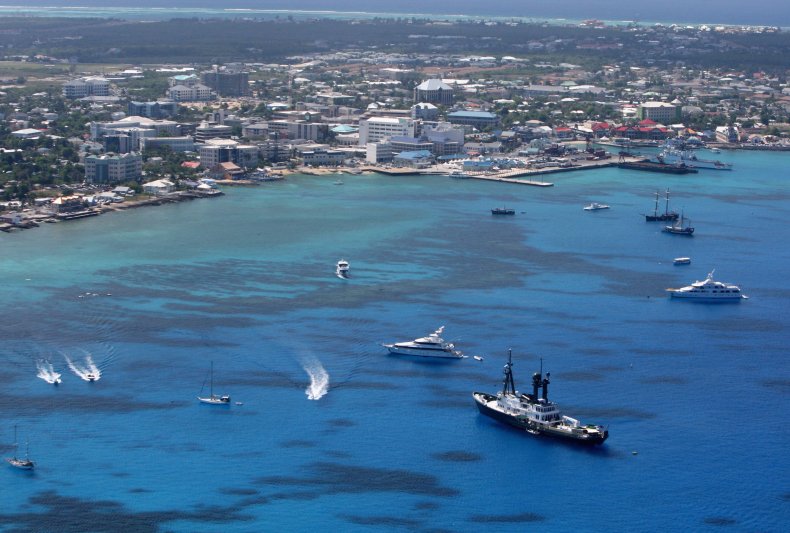 The only larger sources of investment were the U.S., at 16.8 percent, and the Netherlands, at 12 percent. Other significant, but smaller, origins for direct investment were Canada, Singapore, Luxembourg, Switzerland, the U.K., Sweden and France.
The Cayman Islands is an autonomous British Overseas Territory, which means it is able to determine its own financial regulations. Companies registered there pay no corporate or income taxes on money earned outside its territory, including interest or dividends earned on investments. This gives the 61,000-person territory fearsome global financial clout, making it home—at least nominally—to around 100,000 companies.
Control of financial laws also allows individuals and companies to hide behind layers of secrecy, making it difficult to track the origin of investments or chart their flow. The Cayman Islands came third in the Tax Justice Network's 2018 Financial Secrecy Index, behind only Switzerland and the U.S.
A Bank of Israel spokesman did not tell CTech the names of the primary investors recorded as coming from the Cayman Islands, according to the report, but said they are "a handful of large, well-known companies."
"If you would hear their names, you wouldn't normally associate them with the Cayman Islands," the spokesman added.
Many nations are trying to clamp down on the use of tax havens, not least because of revelations in the Paradise Papers and Panama Papers, which linked many well-known companies and individuals to offshore accounts.
British tax havens like the Cayman Islands are major offshore hubs. Though some U.K. lawmakers want to tighten up tax laws and implement more transparent business practices, tax havens are fighting to retain their privileges. The U.S. has been enforcing laws to stop American citizens from using secretive offshore territories to hide assets and income, though some U.S. states have been branded as tax havens themselves.
Though the Cayman's prominence in funding Israeli businesses may surprise some, it is a long-established relationship. Indeed, the 2016 numbers are lower than some previous years'. For example, in 2012, the islands accounted for 11.6 percent, or around $9 billion of investment into Israel.
The U.S. Department of Justice has investigated three large Israeli banks—Bank Leumi, Bank Hapoalim and Bank Mizrahi—for dealing with funds of suspicious origin and assisting in tax evasion and money laundering. Bank Leumi agreed to pay the American government $400 million in 2014 to settle a case.