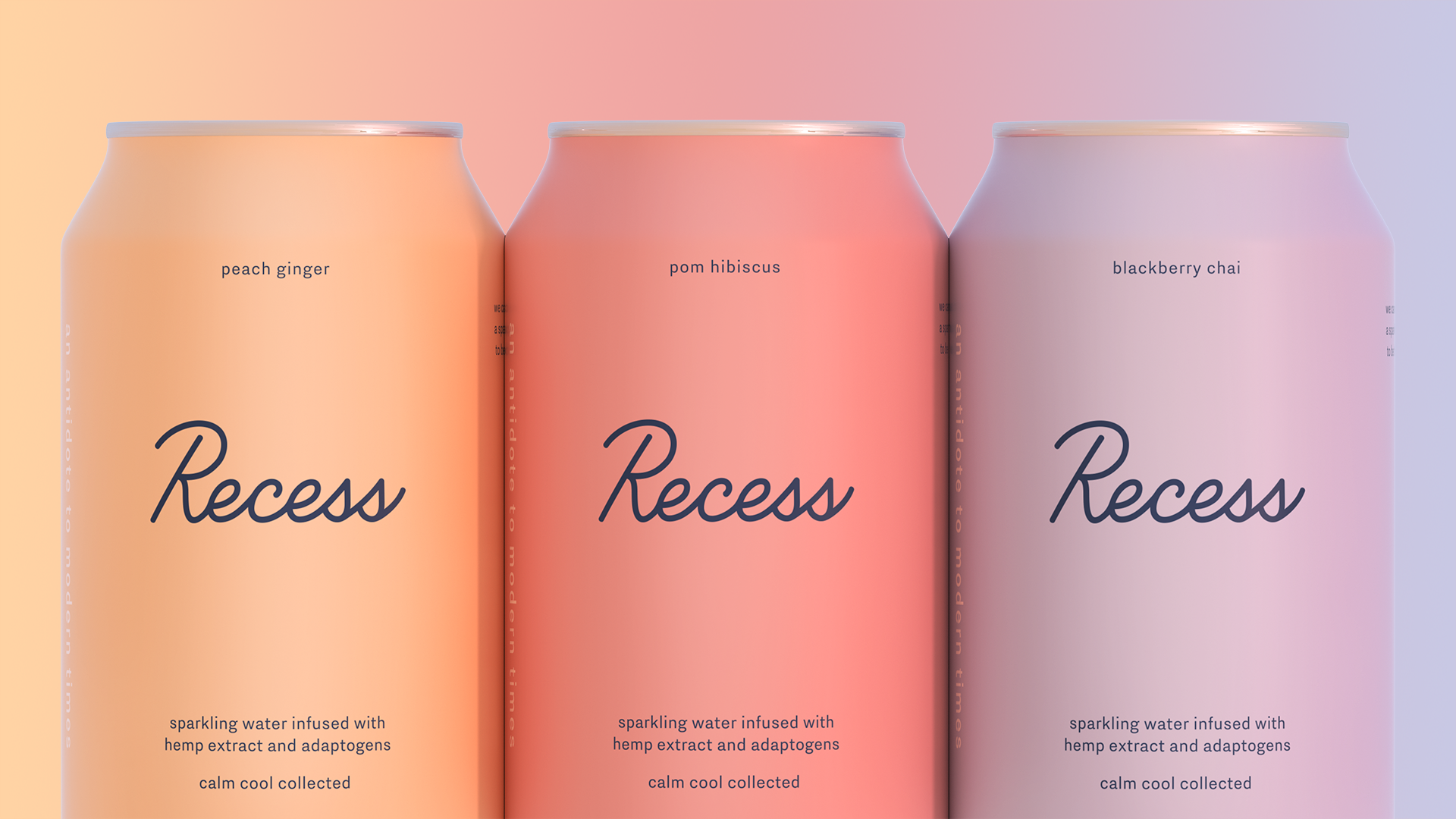 Cannabidiol, better known as CBD, reportedly helps aid in relaxation and lessen pain, but it's also one of the hottest new beauty trends. The legal substance, which doesn't have the same psychoactivity of THC, can be bought in a variety of forms, from vapor to oil.
With the holidays approbating, a product that contains CBD could be the perfect gifts for the special people in your life. The CBD market is saturated with new uses, so we've pinned down some of the best options for pampering and pain relief, plus a few marijuana accessories for those in states where it's legal.
Beauty Care:
Cannabliss has released a great CBD-infused skincare line. The company speaks to the beauty benefits CBD can provide, all while respecting the health benefits of CBD, which they design with an herbalist when creating all of their products. Prices vary.
CBD Pain Products:
Papa and Barkley have a variety of relaxation-inspired products. From a CBD bath soak to pain-relief patches that send CBD oils straight into your bloodstream at the source of your pain, the collection is perfect for someone who needs a little ache relief. Just like the CBD benefits? Check out their line of balms and oils, too. Prices vary.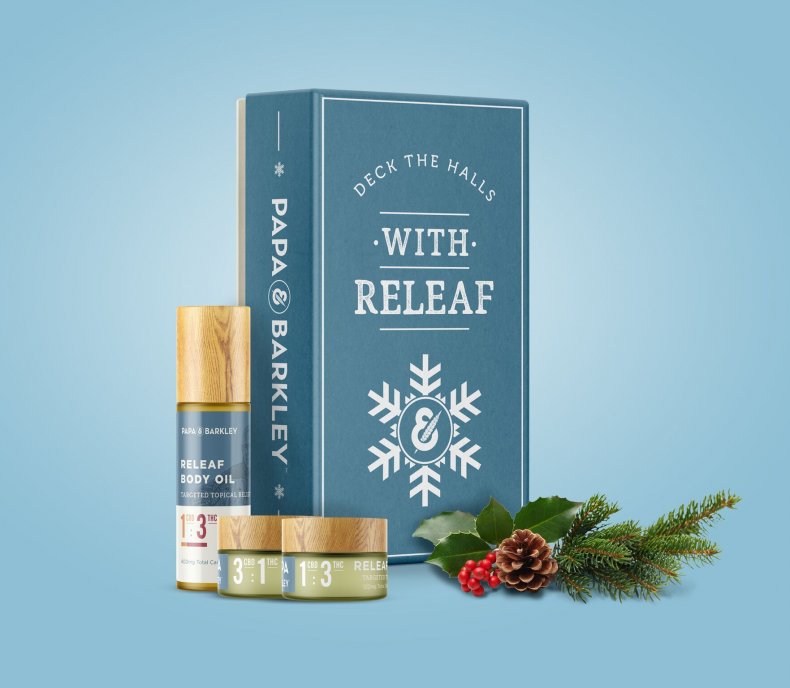 KUSH Mascara:
For the Sephora-lover in your life, ultra-trendy makeup brand MILK Makeup is the latest to join the CBD game. KUSH Mascara promises longer-than-life lashes with the infusion of the oil, which will help growth and beauty. Pick up your own tube in stores or online for $24.
Rollerball Stress Relief:
Similar to essential oils, CBD can be used in a roller-ball form to bring peace and tranquility. Sagely Naturals has crafted a cute and convenient stress treatment, perfect for your purse or pocket. It's a quick and thoughtful gift that is sure to come in handy. Grab a stress treatment roller-ball for $29.99.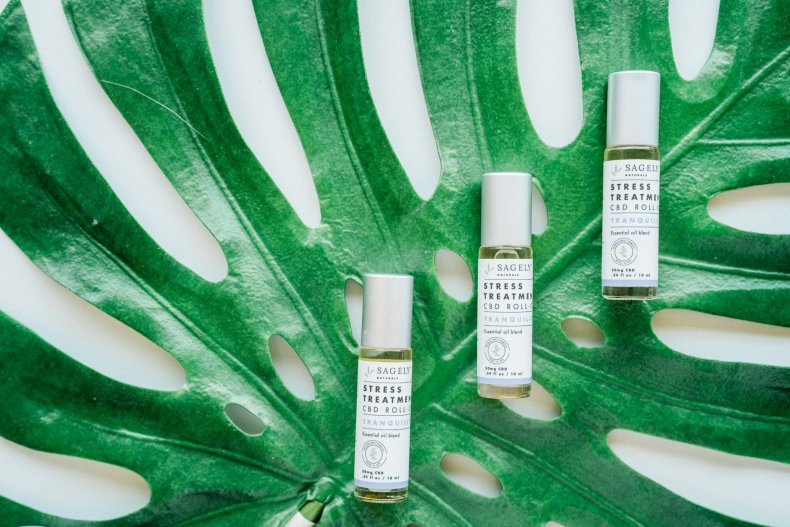 Gummies:
Lord Jones is a luxury CBD brand, publicized by celebrities like Kacey Musgraves, that boasts high prices for a high concentration of the oil. It's not so intimidating if you do the math: One CBD gummy from the beautifully-designed box is less than the price of a Starbucks drink. A pack of gummies is $50.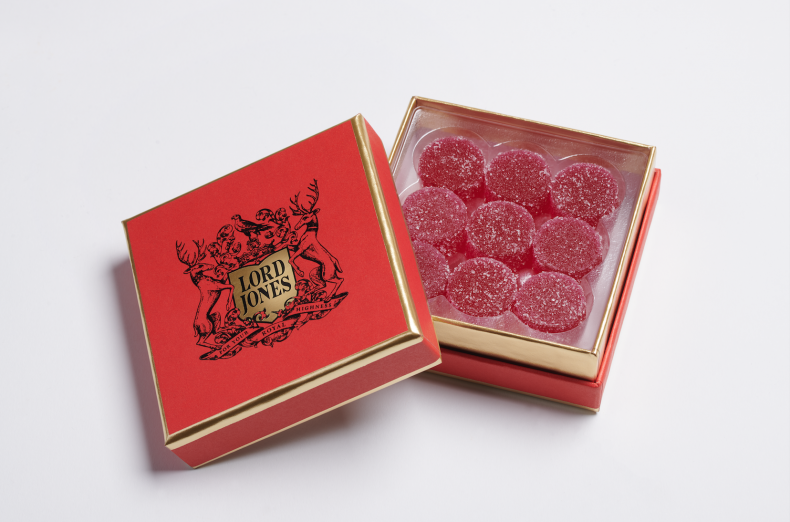 CBD Drinks:
Not up for coffee? How about a CBD drink with real health benefits. Recess presents a La Croix-like drink with minimal sugar and maximum calming effects, all in painfully cute packaging. The drinks come in three flavors and promises to be immune boosting, calming and help you concentrate. You can get a starter pack with all three flavors for $29.99.
And if Marijuana is legal in your state, here are some options to make life a little easier.
OTTO Grinder:
Sick of grinding you marijuana by hand? Banana Bros has released an automatic grinder that promises consistency and perfection in the size and grain of your weed. It will also create the perfect cone for you, no extra work required. OTTO runs for $129.99.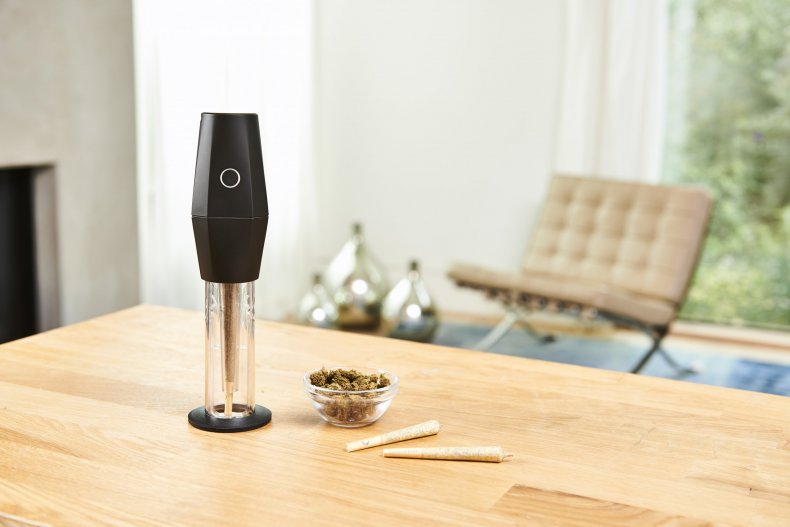 Heir Waterpipe:
Your bong days may be over when you see the sleek and luxurious look of the Heir waterpipe. The smoker in your life is sure to appreciate the device, which looks more like an architectural piece of art than anything else. You can pick one up for $260.
LEVO Infusion
Into making edibles at home? The process can be tedious when you're trying to make your own oils, but LEVO is here to change that. The machine can turn any herb into oil, and it's as easy as using a coffee machine. You can also use it for making butters and oils, like cannabis-infused coconut oil. Levo runs from $149.99 to $349.99 depending on model.