NDAA Amendment Would Let Soldiers Use Cannabis Derivatives Like CBD
A new amendment to the National Defense Authorization Act could allow members of the Armed Forces to use CBD and other derivatives from Cannabis sativa hemp.
On Monday, the House of Representatives voted 336 to 71 to approve a package of multiple amendments to the House version of the NDAA, including a measure sponsored by Representative Tulsi Gabbard of Hawaii, which would allow military members to consume hemp products.
"The Secretary of Defense may not prohibit, on the basis of a product containing hemp or any ingredient derived from hemp, the possession, use, or consumption of such product by a member of the Armed Forces," the amendment reads.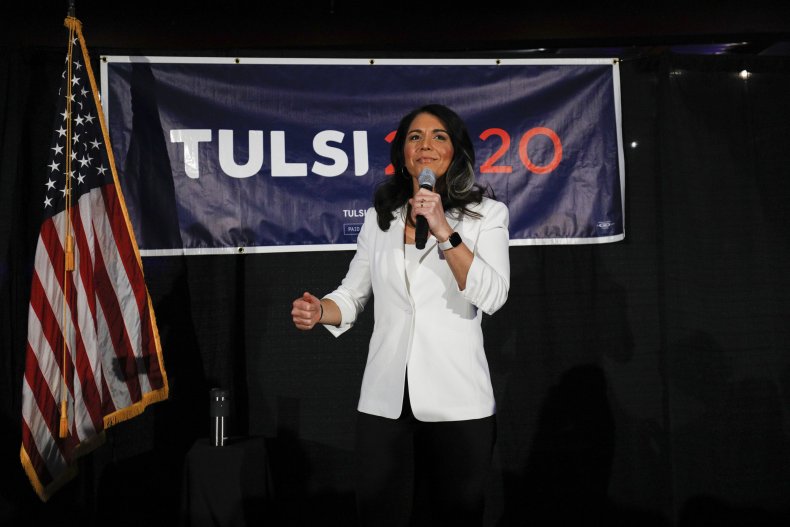 The amendment comes in response to Department of Defense policy banning the use of hemp products by active duty and reserve members of the military.
Citing "a serious risk to the viability of the military drug testing program," the February memo signed by Under Secretary of Defense for Personnel and Readiness Matthew P. Donovan directs all military departments to issue punitive general orders prohibiting the use of CBD and other products derived from hemp, regardless of their legality under the Agricultural Improvement Act of 2018.
Hemp varieties of the Cannabis sativa plant legalized by the 2018 legislation contain high concentrations of cannabidiol and low concentrations of the psychoactive tetrahydrocannabinol (THC) found in marijuana, with an upper limit of a 0.3 percent THC concentration established for legal hemp products.
But due to an inability to distinguish between legal and illegal THC and the potential for positive urinalysis drug tests, the Department of Defense opted for a full ban, citing the "risks and adverse effects marijuana use has on the mission for readiness of individual Service members and military units."
Gabbard's amendment or similar would countermand the Department of Defense policy if included in a version of the NDAA signed into law.
Newsweek has reached out via email seeking comment from Capt. Eric R. Welsh, director of the Office of Drug Demand Reduction Program and point of contact for the Department of Defense hemp policy, but did not hear back by time of publication.
"This is a long overdue, but an exciting opportunity for our active military to have access to state of the art CBD products to help them manage chronic pain as well as anxiety and PTSD challenges," Ed Donnelly, founder of AmourCBD, told Newsweek. His company markets CBD oils, gummies and creams to first responders and veterans. "CBD and hemp products can help our valued warriors enjoy the quality of life they deserve."
Cannabidiol, or CBD, is one of the most abundant of the 113 identified chemicals found in the cannabis plant—known as cannabinoids. The complex interactions between CBD, THC and other cannabinoids are still poorly understood. CBD drugs used in the treatment of certain forms of epilepsy have been approved by the FDA, but the wide variety of other purported benefits are still under investigation.
Some research (including animal studies) has demonstrated CBD's effectiveness in treating insomnia, arthritis inflammation, chronic pain and anxiety, but consumers should be cautious when evaluating the wide range of medical claims made.
While the 2018 Agricultural Improvement Act legalized hemp, it didn't explicitly extend legal status to CBD extracts, resulting in a legal gray area while the FDA evaluates its utility as a supplement. While this means it's illegal to distribute CBD products across state lines, many states have made specific provisions legalizing CBD supplements. Despite questions of legality, CBD has become a billion dollar industry, apart from recreational and medicinal cannabis.
Gabbard's amendment joins another cannabis-friendly amendment added to the NDAA on July 1 and introduced by Representative Ruben Gallego of Arizona, which would allow military authorities to authorize reenlistment waivers to military members who have admitted to consuming cannabis or were previously convicted of a single misdemeanor marijuana offense.
The Senate version of the NDAA may also include pro-cannabis stipulations, including a bipartisan amendment introduced by Senators Dianne Feinstein, Chuck Grassley and Brian Schatz which would expand cannabis research.
Gabbard's amendment regarding hemp-derived products will now be included in the House version of the 2021 defense authorization bill. Newsweek reached out to the office of Representative Gabbard with additional questions—including questions regarding her support for an amendment introduced into the House version of the bill by Representative Ben McAdams of Utah, which would prohibit funding for nuclear weapons testing—but did not hear back by time of publication.