CBI: Brexit Would 'Cause Serious Shock'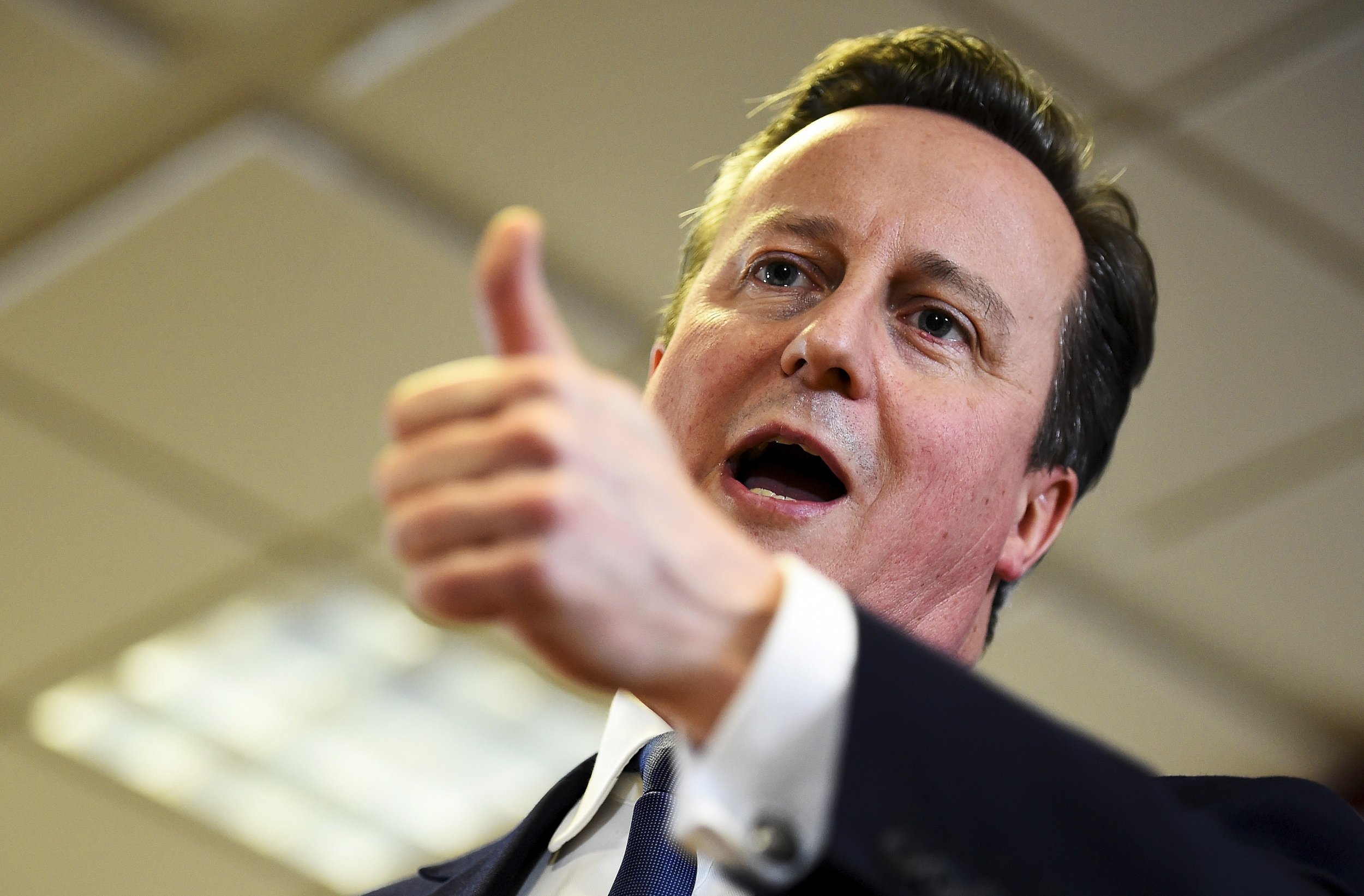 New research by one of Britain's largest business groups highlights the scale of uncertainty about the state of the U.K.'s economy and global standing following a " Brexit."
Analysis conducted for the Confederation of British Industry (CBI) by the consultancy PwC found that if the U.K. voted to leave the EU in an upcoming referendum it could cost Britain as much as £100 billion and 950,000 jobs by 2020.
The report examines two post-Brexit scenarios, one in which the U.K. negotiates a Free Trade Agreement (FTA) with the EU after leaving within five years, and another in which negotiations following the exit prove difficult, and trade between Britain and the rest of the bloc reverts to World Trade Organization (WTO) rules.
The gulf between the two scenarios—the former could see U.K. GDP about 0.8 percent lower in real terms by 2020, and the latter could see it down by 2.7 percent—will add to pressure on those campaigning to leave the EU to come up with a clear outline of the likely procedure for exit negotiations.
The findings are also significant because they claim the economy will still be damaged in the medium-term. Many who back a departure from the EU argue that a short-term hit to the economy would be quickly outweighed by greater prosperity in the future.
In the event of a Brexit, "the savings from reduced EU budget contributions and regulation are greatly outweighed by the negative impact on trade and investment," Carolyn Fairbairn, CBI director general, said. "Even in the best case this would cause a serious shock to the UK economy.
"The economy would slowly recover over time, but never quite track back to where it would have been. Leaving the EU would mean a smaller economy in 2030."
But Brexit campaigners swiftly dismissed the research. Leave.EU, one of the main campaigns for a Leave vote, said the CBI could not be trusted on the issue.
"Anything said by the CBI in the EU referendum campaign has to be judged in the context that it receives funds from EU and is a voice for many government agencies that are not true businesses," Leave.EU spokesman Brian Monteith said.
The referendum on EU membership is scheduled for June 23.