Doctors Condemn CBP Over 'Extreme Medical Neglect' After Video Shows Sick Teenager Was Left Lying on Floor for Hours Before Being Found Dead
Doctors have condemned the U.S. Customs and Border Protection (CBP) over "extreme medical neglect" after video emerged appearing to show that a sick Guatemalan boy who died in federal custody was left lying on the floor for hours before he was found.
Carlos Gregorio Hernandez Vasquez, 16, had been detained by U.S. Border Patrol in May and had been waiting to be transferred into the care of the Health and Human Services (HHS) Department when he was diagnosed with the flu.
While he was given treatment, he was later taken to the Border Patrol agency's station in Weslaco, Texas, to be held until he could be transferred into HHS custody.
He would never make it out, however, as the 16-year-old died in federal custody on May 20, just days after crossing into the U.S.
Surveillance video obtained by ProPublica appears to show the final moments of Vasquez's life.
In the video, the 16-year-old can be seen walking inside a cell, wearing a disposable white face mask. He lies down on a cement bench, where another boy, who has not been identified, appears to be sleeping under a Mylar blanket across from him.
Vasquez then appears to move out of the camera's view before being seen again, when he collapses, lying face down on the ground. The teenager appears to lie still, for the most part, before getting up and walking to the toilet, where he appears to collapse.
For a few minutes, Vasquez appears to move, periodically bending his legs, before he stops moving.
Then, the video appears to end, before restarting and showing the same scene four hours later, as Vasquez's cellmate appears to wake up before finding him lying on the ground and alerting a Border Patrol agent.
Previously, CBP had said that agents had found the 16-year-old unresponsive while performing a welfare check. The video suggests that may not have been the case, if they were alerted to the situation by the teenager's cellmate.
Further, Border Patrol logs obtained by ProPublica had suggested that agents had conducted three welfare checks during the time Vasquez had been left lying on the floor. It is not clear whether any issue had been flagged during those checks.
In an interview with Newsweek, Dr. Marie DeLuca, an emergency physician from New York City who helped co-found Doctors for Camp Closure, which advocates against the detention of immigrant children in the U.S., said she cried while watching the video of Vasquez's final moments.
"I watched the video...And I cried," she said. "I found it really distressing to see a child who has a treatable illness, a preventable illness, suffering from such extreme medical neglect."
"Seeing that video and knowing that we, and other groups, have been trying so hard to provide the medical care that he was denied and they're still being turned down, that was really distressing to me," she said.
"I've seen very distressing and disturbing things as part of my job, but those are in a context where I'm able to act and take care of people and use my medical skills and my knowledge to help people... and seeing a video of a child dying without any of us being allowed to help them...or to help people who are in the same situation as he was in now, that's really, really disturbing."
In DeLuca's view, no child should be held in a cell like the one that the teenager was forced to spend his final days in.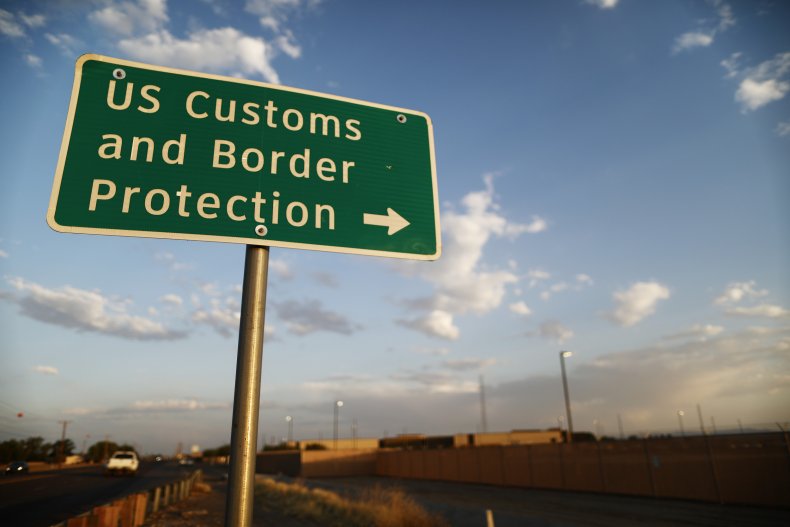 "From what I can see in that video is a clearly a very ill child in a very austere and barren kind of cell. You know that's absolutely unsafe," she said. "That's not how any of us take care of children in a hospital. That's not how any people take care of children in their houses when a kid is sick."
"You don't even need a doctor to say that if someone has the flu, they need to be in an environment where they can be warm, comfortable and have access to healthy food and people to make sure they're checking in on them," DeLuca said.
"I look at the cell he's in and in the video the only blankets are those Mylar blankets. There's no bedding. It's a jail cell for a child. Even without the flu, that's very disturbing and traumatic."
Dr. Alia Sunderji, a pediatric emergency medicine physician, who has reviewed Vasquez's autopsy, said she agreed.
"I'm a pediatric emergency doctor and I see kids with the flu and sepsis all the time in the emergency room," she said. "They come in very sick and with prompt treatment and adequate resuscitation, they can do quite well."
In light of the fact that at least four other children have died after making the journey to the U.S. from Guatemala and being apprehended by federal immigration authorities this year, Sunderji said that CBP should have implemented effective measures to ensure that children are receiving adequate care in Border Patrol custody.
"To watch a child lie down for hours without anyone assessing them, to me, at least, demonstrates that there was an opportunity to intervene ahead of time," she said. "For a 16-year-old kid to die in a cell alone is unconscionable."
Ultimately, Sunderji said, "what this death highlights is actually how dangerous detention is. You come in, you can get sick and then you die."
Asked for comment, a CBP spokesperson said the agency "cannot discuss specific information or details of this investigation" as the probe is "ongoing."
"We can tell you that the Department of Homeland Security and this agency are looking into all aspects of this case to ensure all procedures were followed," they said.