CBP Chief Asked Whether It's A Problem That Nearly All U.S. Immigration Policymakers Are White Men
U.S. Customs and Border Protection Acting Commissioner Mark Morgan appeared to brush off concerns about the lack of diversity among leadership in U.S. immigration policy decision-making in a recent interview, asserting that it's the "content" of one's character that should matter.
Asked in an interview with "Axios on HBO" whether he thought it was right that senior leadership on immigration policy in the U.S. was being decided predominantly by "white men," from President Donald Trump and Vice President Mike Pence to senior advisor Stephen Miller and the string of male acting directors leading U.S. immigration agencies, Morgan found himself on the defence.
"I think the premise of that question is a false premise," Morgan said.
"We should be judged by the content of our character, not the fact that I'm a white male," he asserted. "Talk to me, get to know me and what I stand for as a human being."
On his fellow immigration leaders, Morgan said: "I know these individuals. I know they're good people. It doesn't matter to me what the color of their skin is."
While the CBP chief insisted that representation should not matter among immigration leadership, he then went on to praise the U.S. Border Patrol for being "the most diverse federal law enforcement organization."
He also noted that the agency's chief, Carla Provost, is the "first female [leader] in the history of its existence."
"So, that's why I think it's kind of a false premise," he said. "We should be talking about the content of her character, not the color of her skin."
Despite Morgan's comments, however, the U.S. Customs and Border Protection as a whole has previously been condemned for having a significantly low percentage of women on its force out of any federal law agency.
In July, the National Organization For Women condemned the CBP for having the "the lowest percentage of women on their force out of any federal law enforcement agency."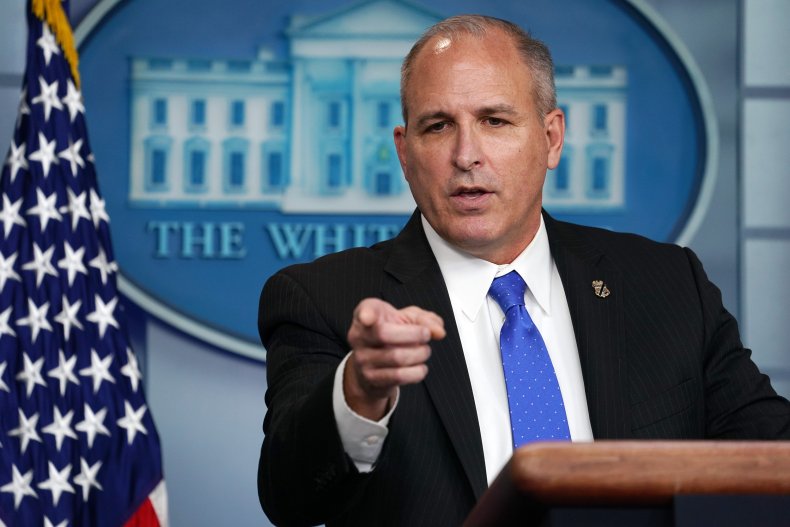 According to a 2018 report from the EEO Commission, in fiscal year 2016, just five percent of the Border Patrol's employees were women, with 1,022 of the agency's 19,749 agents being women.
The agency has also been hit by accusations of sexism and racism following the revelation of a number of social media groups in which current and former Border Patrol agents were caught sharing sexist and racist content.
In one such social media group, the "I'm 10-15" Facebook group, which included as many as 9,500 current and former Border Patrol agents, members shared posts including "jokes" about rape and the deaths of migrants.
Yet, in his interview with Axios, Morgan brushed off concerns over the fact that those at the helm of immigration policy leadership are predominantly white men.