A top U.S. Customs and Border Protection (CBP) official in a hearing Thursday on migrant family separations repeatedly said "I don't know" when asked if he considered a 3-year-old girl a criminal or a threat to national security.
CBP Chief of Law Enforcement Operations Brian S. Hastings, who testified before the House Judiciary Committee, was asked by Democratic Representative Ted Lieu to comment on Sofi, a young girl who was reportedly separated from her grandmother seeking asylum last June in El Paso, Texas, after the Trump administration ended its policy that led to family separations.
"Sofi is not a criminal or a national security threat to the United States as a 3-year-old, correct?" Lieu asked.
Hastings replied: "I don't know the background in this case, sir."
"Do you know any 3-year-olds that are criminal or national security threats to the United States?" Lieu continued.
Hastings said: "No, I don't."
"Sofi's grandmother was not a national security or criminal threat to the United States, correct?" the congressman from California asked.
Hastings reiterated he was not sure.
"I don't know," Hastings said. "Again, I don't know the background of what her grandmother or relatives were."
Hastings did not change his stance on whether a 3-year-old is a criminal or national security threat despite Lieu showing a video of Sofi, reuniting with her family after 47 days. In the video, a young girl cries as a woman lifts her into her arms.
Lieu aired a second video from last July in Houston, Texas, to illustrate what happens as a result of family separations. The video shows a young boy who was apparently separated from his parents and appearing not to recognize his mother, and distancing himself from her.
The crying woman says in Spanish, "I'm your mommy," "What's wrong with my son," and "My son is traumatized."
Lieu then consults with Department of Health and Human Services Commander Jonathan White, who says that the video reflects the "accepted scientific fact" of the potential harm that family separation can inflict on children.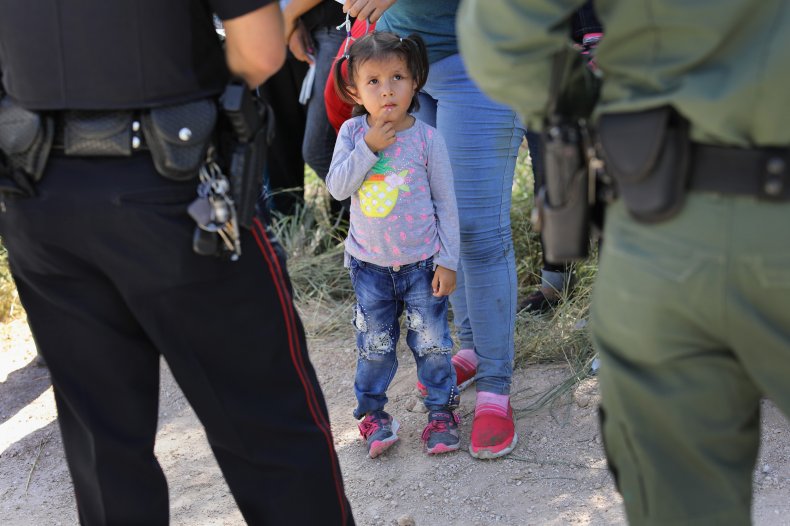 In other moments of the hearing, Hastings contradicted his boss, Acting Homeland Security Secretary Kevin McAleenan, on matters including ongoing family separations.
Representative Jamie Raskin asked if a mother or father being HIV-positive was enough to justify separating the child, and Hastings replied, "It is. It's a communicable disease under the guidance."
But when Raskin asked a similar question to McAleenan during his testimony before the House Oversight Committee last week, McAleenan said, "The simple fact of being HIV-positive does not sound like it would meet the standard."