CBP Officer Indicted in Scheme to Get Child to Recant Rape Allegations Against Her Son
A U.S. Customs and Border Protection (CBP) officer has been indicted by a grand jury after allegedly scheming to force a child to recant a rape allegation against her son.
Elizabeth Landeros was indicted and charged by an Arizona Grand Jury on September 16 and arraigned on October 1 in a Pima County court on multiple felony counts of computer tampering, conspiracy and obstructing criminal investigations or prosecutions.
On July 30, 2018, Landeros allegedly used her position as a CBP officer to search for information on her son's victim "in various law enforcement databases that have access to border crossing history" as part of her campaign to pressure the victim into recanting their rape allegation, according to a press release from the office of Arizona Attorney General Mark Brnovich.
"On September 25, 2020, Supervisory Customs and Border Protection Officer Elizabeth Landeros, assigned at the Port of Nogales, Arizona was served a summons by the FBI Public Corruption Task Force on seven criminal charges including computer tampering, obstructing criminal investigations or prosecutions and conspiracy," a CBP spokesperson said in a statement to Newsweek.
"Ms. Landeros has six years of service with the Office of Field Operations," they added. "She has been placed on indefinite suspension pending the outcome of the investigation. The Office of Field Operations stresses honor and integrity in every aspect of its mission. We do not tolerate misconduct on, or off duty, and will fully cooperate with all investigations of alleged misconduct by our personnel."
One month before her alleged crimes began, Landeros' son had been indicted by a Pima County Grand Jury on five counts of sexual conduct with a minor under the age of 15. He pleaded guilty to a single count of attempted sexual conduct with a minor in March 2019 and was ordered to register as a sex offender, while being handed a sentence of 15 years of probation.
According to her indictment, Landeros "acted without authority or exceeded authorization by knowingly accessing any computer, computer system or network or any computer software, program or data that is stored in a computer" by searching an automated targeting system database for land border crossings, along with CBP's TECS database, which is used "to assist with screening and determinations regarding admissibility" of those crossing the border.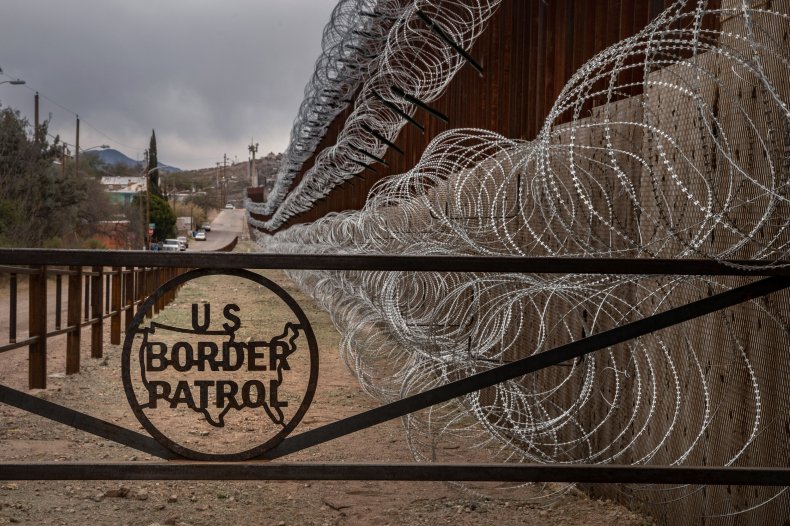 After searching the databases, the indictment alleges that between October 1 and December 5, 2018, Landeros attempted to interfere with the case against her son when she "knowingly attempted to obstruct, delay, or prevent the communication of information or testimony related to a violation of any criminal statute to a peace officer, magistrate or prosecutor through bribery, misrepresentation, intimidation, force or force of threat."
The indictment's conspiracy charge alleges that Landeros conspired with at least one additional person who helped her attempt to carry out the obstruction charge, although it is not clear who the other person or persons may be.
According to Arizona state law, Landeros could face up to two years in prison for each of her five computer tampering charges and up to two and a half years for both the obstruction and conspiracy charges. It is not clear when she is next due in court.
Update 10/9, 11:06 p.m.: This article has been updated with a statement from a CBP spokesperson.