CBP Reports Arrests of Yemenis on Terrorist List, Bolstering Kevin McCarthy's Border Claim
Border Patrol agents arrested two individuals who appeared on the FBI's Terrorism Watch List since late January, the U.S. Customs and Border Protection announced Monday.
Both individuals are Yemeni nationals who also appeared on the United States' No Fly List, a CBP news release said. They were both arrested in California after allegedly crossing the U.S.-Mexico border illegally, though their arrests occurred two months apart.
The first individual was taken into custody in the early hours of January 29 by agents with the El Centro Station. The 33-year-old man was found a few miles west of the Calexico Port of Entry and taken to the El Centro Processing Center, where his presence on the Terrorism Watch List and the No Fly List came to light. After he was identified, Immigration and Customs Enforcement agents took the man into custody, the CBP release said.
The second Yemeni man was also arrested by El Centro agents shortly before midnight on March 30. The 26-year-old man was found a couple of miles west of the Calexico Port of Entry and was similarly taken to the El Centro Processing Center. As of Monday, that individual was in federal custody and was expected to be removed from the country, the CBP said.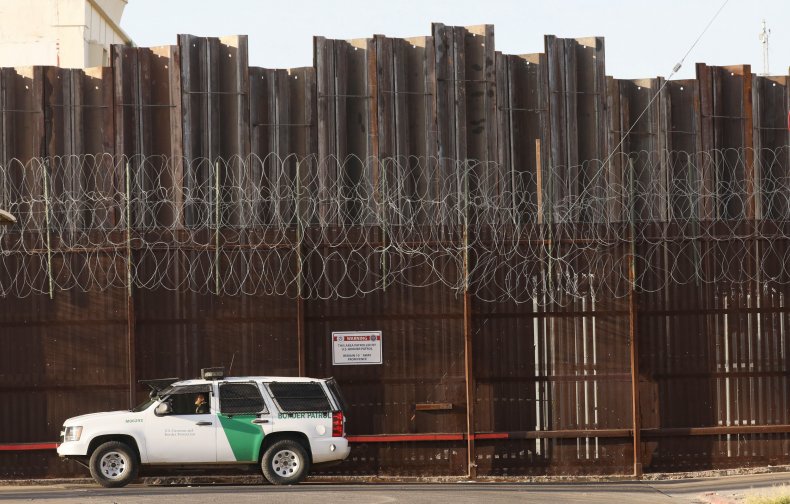 "Part of the Border Patrol's mission states we will protect the country from terrorists," Chief Patrol Agent Gregory Bovino said in the CBP news release. "Today, like every other day, our agents did that. These apprehensions at our border illustrates the importance of our mission and how we can never stop being vigilant in our everyday mission to protect this great country."
News of the two men's arrests came amid the latest increase in border crossings, which began shortly after President Joe Biden took office in January. Border Patrol officials have dismissed the idea that terrorists frequently try to gain entry to the U.S.
"Our border security efforts are layered and include multiple levels of rigorous screening that allow us to detect and prevent people who post national security or public safety risks from entering the United States," a CBP statement shared with Newsweek last month said.
Even so, some Republicans have raised concerns about safety amid the latest increase in migrant crossings. Rep. Kevin McCarthy, the Republican leader in the House, warned Americans during a trip to the southern border last month about individuals on the FBI's Terrorism Watch List trying to cross into the U.S.
"It's not just people from Mexico or Honduras or El Salvador," McCarthy told Fox News of the migrants he said Border Patrol agents were intercepting. "They're now finding people from Yemen, Iran, Turkey. People on the terrorist watch list, they are catching. And they're rushing it all at once."
In mid-March, McCarthy also tweeted a link to an Axios report that said four individuals who were listed on the FBI's Terrorism Watch List had been detained by Border Patrol officials since early October 2020.
"The crisis at the border is a national security vulnerability for the U.S.," McCarthy tweeted, pointing to how Border Patrol officials confirmed his earlier concerns about individuals on the Terrorism Watch List crossing into the U.S. "We must secure our border now."
When contacted for further comment, McCarthy's office pointed Newsweek toward a tweet that McCarthy posted Monday evening.
"Every day, 1000+ migrants cross our border unencountered by Border Patrol. Thankfully, two men from Yemen on the terrorist watch list were just caught and arrested," McCarthy's tweet said. "But what about the other 'getaways?' What is President Biden's plan to address this national security threat?"
Updated (6:36 p.m., 4/05/2021): This article has been updated to include a response from McCarthy's office.