CBS Board Deprives Moonves of $120 Million Severance, Says He Destroyed Evidence and Called His Actions 'Troubling' and 'Serious"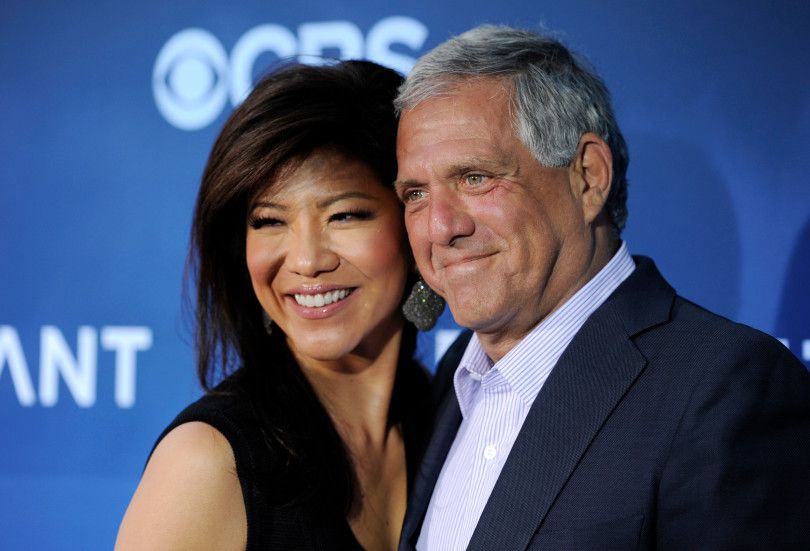 CBS deprived disgraced former chief executive Leslie Moonves of an $120 million severance package, accusing him of "serious" and "troubling" actions in the wake of several sexual misconduct allegations, the network board announced Monday.
The CBS board said it fired Moonves for allegedly violating company policies by committing "willful and material misfeasance."
Last year, Moonves collected a compensation package, composed mostly of CBS stock, valued at nearly $70 million, according to the Los Angeles Times. His net worth is estimated at $700 million.
The board fired Moonves after several women, including actresses Cybill Shepherd and Illeana Douglas, writer Janet Jones and producer Christine Peters, accused him of retaliation after they refused his sexual advances, as well as other sexual misconduct or attacks when they worked for him and CBS. He was forced to resign on September 9. Shepherd, perhaps the most high-profile actress among the accusers, revealed last week that CBS quickly canceled her popular 1990s sitcom, Cybill, after she refused Moonves's sexual advances.
Moonves's downfall came in the middle of the #MeToo movement in which more women, mostly lesser-known actresses, stepped forward to describe how Moonves often threatened career-ending or project-ending retaliation.
A story in The New Yorker last August reported that Moonves forced himself on women either seeking a career or already working within the entertainment industry. Many of the allegations went back many decades.
Moonves has been married to Julie Chen of The Talk and Big Brother fame since 2004.
The investigators reportedly interviewed more than 350 people and studied the general culture at CBS and executive conduct at CBS News, both before and after Moonves's tenure at the network, which began in 1995.
Testimonials about Moonves's behavior included reports that he "received oral sex from at least four CBS employees under circumstances that sounded "transactional and improper," according to a leak in the form of a draft report to The New York Times.
Moonves was also accused of destroying evidence in the hope of keeping his severance package.
The former executive allegedly violated company policies by committing "willful and material misfeasance," the Los Angeles Times reported on Monday. The CBS board characterized his actions as "troubling" and "serious."
The board based its decision on Moonves's failure to cooperate fully as two high-profile New York law firms—Covington & Burling and Debevoise & Plimpton—investigated the sexual allegations. The investigation started last summer after the alleged victims came forward with the accusations against one of the most powerful men in Hollywood and the television industry.
Moonves's attorney Andrew Levander said in a statement that the board's conclusions were foreordained and without merit, claiming the former executive had fully cooperated with investigators:
"Consistent with the pattern of leaks that have permeated this 'process,' the press was informed of these baseless conclusions before Mr. Moonves, further damaging his name, reputation, career and legacy," said Levander. "Mr. Moonves vehemently denies any non-consensual sexual relations and cooperated extensively and fully with investigators."
CBS has been under the microscope lately after recently settling a $9.5 million lawsuit with actress Eliza Dushku, who reported that Bull lead actor Michael Weatherly made sexually charged comments to her, which led to her being written off the show, allegedly in retaliation for her complaint. Weatherly reportedly apologized for the incident.
CBS also settled a lawsuit that implicated former morning news anchor Charlie Rose after three female employees claimed he had sexually harassed them.
Additionally, CBS News fired Jeff Fager, the 60 Minutes executive producer, after he sent a threatening text message to a correspondent who reported the issue on the air.