Democratic Debate Ratings Show Sustained Interest in Primaries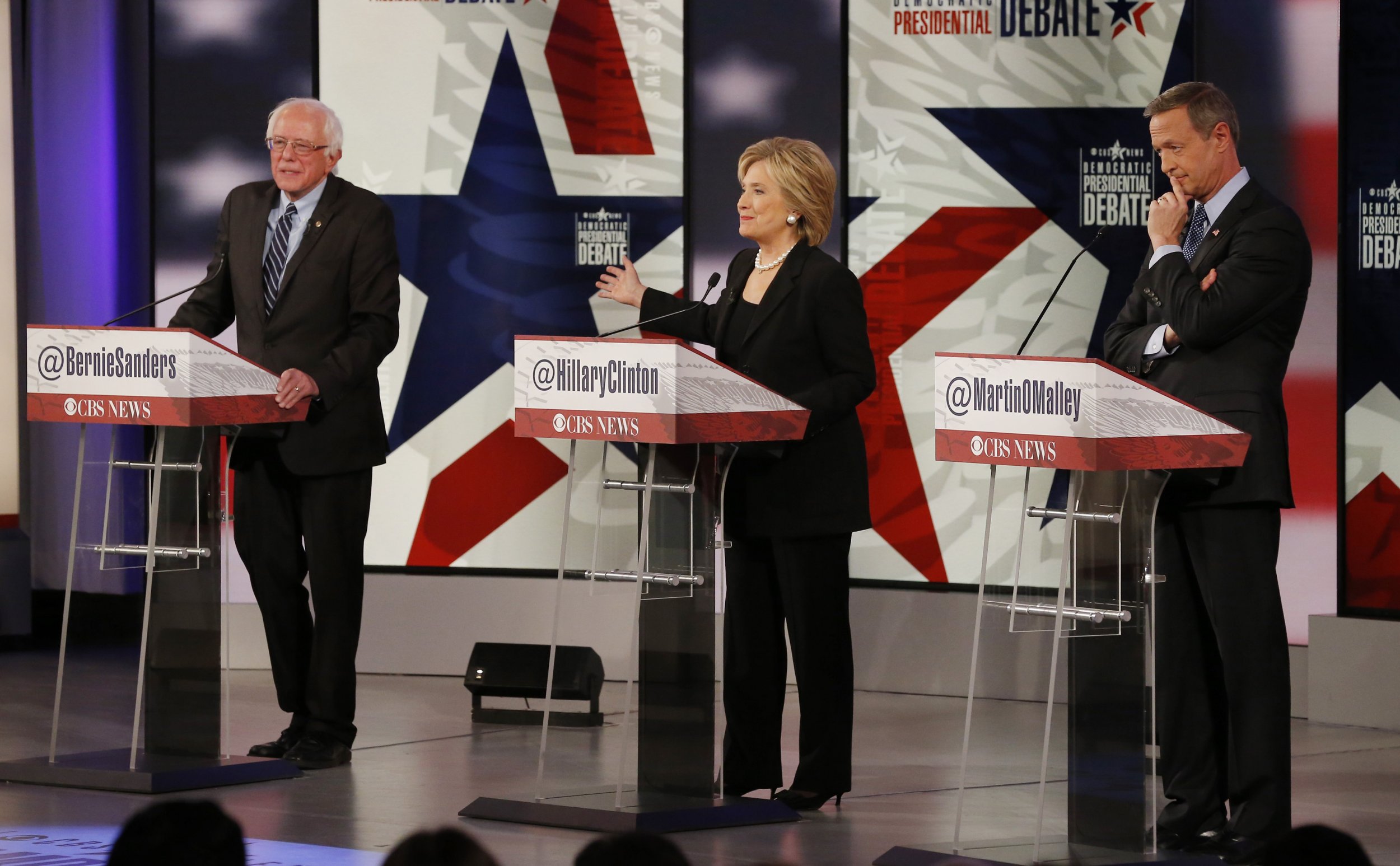 There has never been this much interest in the very early stages of the presidential primaries. Saturday's Democratic debate in Des Moines, Iowa, was the lowest rated primary debate of this election season, but it still got a better rating than any of the debates from the 2012 primary.
The CBS-hosted event averaged 8.5 million viewers, a step down from the 15 million who tuned in for the first Democratic debate in Las Vegas. It was still enough to be the most-watched show of the night, beating out two high-profile college football games. For a Saturday night program that was barely advertised compared with the much-hyped CNN and Fox debates, the numbers prove that voters are interested.
The Des Moines debate attracted more viewers than any debate during the 2012 Republican primary. Meanwhile, interest in the current Republican race is at an all-time high (at least as far as ratings are concerned). The rise of Donald Trump spurred a record-breaking audience for the very first GOP debate, which had around 24 million viewers; at this stage in the 2012 election, none of the Republican candidates had Trump's name recognition, and the field had fewer veteran political figures like Jeb Bush. In 2008, interest in the Democratic debates grew as the close, bitterly fought contest between Hillary Clinton and Barack Obama played through the end of the primaries.