CBS Early Show's New Strategy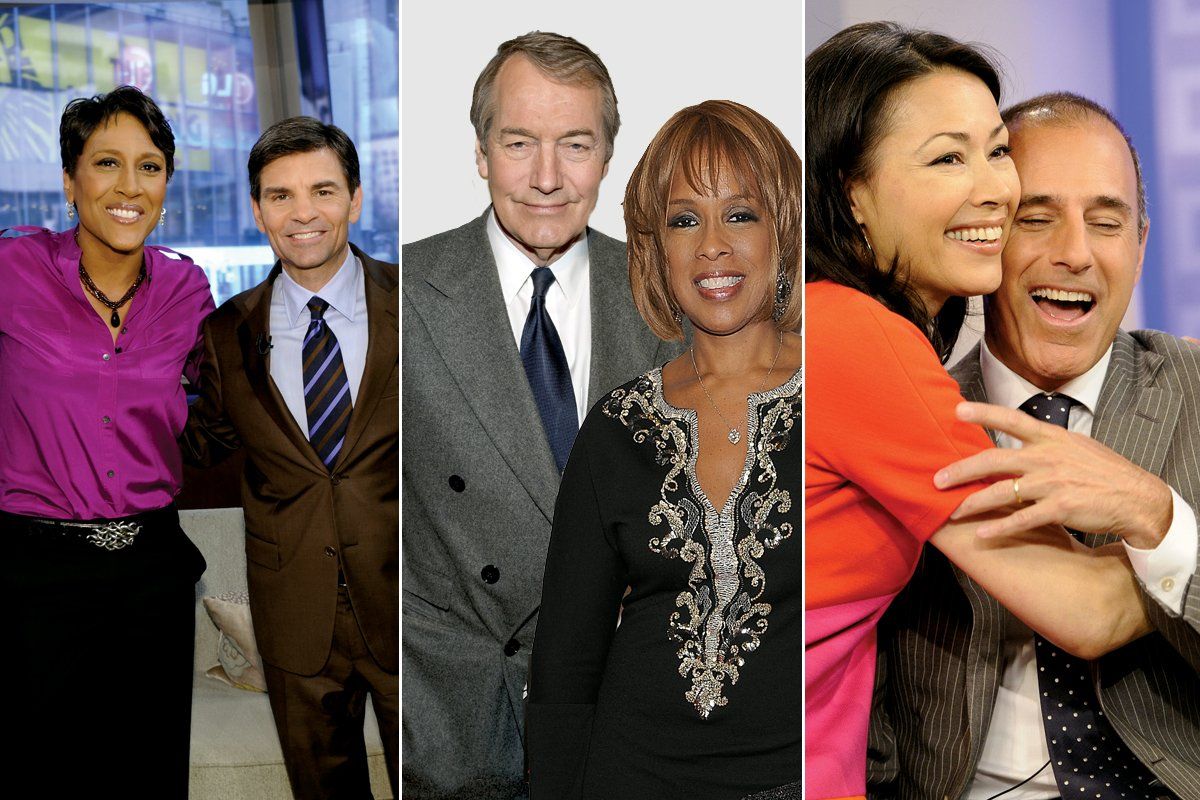 For three frustratingDECADES, CBS has been the biggest loser in the morning. Now, rather than trying to beat Today and Good Morning America at their own game, the network wants to change the rules.
In a bid to move upscale, CBS came extremely close to signing Joe Scarborough and Mika Brzezinski, the hosts of MSNBC's political chatfest Morning Joe—so close that they were promised complete creative control and the deal was set to be announced. But as the duo was having second thoughts about the switch, NBC chief executive Steve Burke killed the idea, saying he wouldn't let them abandon one of his favorite shows.
Last week, CBS's Early Show unveiled Plan B, tapping veteran PBS talker Charlie Rose and Oprah pal Gayle King, an unorthodox pairing that could produce a more cerebral program—or simply a snoozefest. It's a gamble that the rival shows privately denigrate, given their ratings success with a formula heavy on crime and celebrities. But even some of their own stars are uneasy wading into that swamp.
At GMA, there is no longer talk of a newsier, politics-laden program led by George Stephanopoulos, the onetime Clinton White House aide brought in last year from the wonky world of Sunday-morning television. Instead, a new producer has pushed the ABC show firmly down the tabloid path, to the point where co-host Robin Roberts has argued they have gone too far.
"I'll be honest, it's been an adjustment for me, the lighter fare," she tells Newsweek. "I want to be No. 1. I don't want to sell my soul to the devil to be No. 1." The former ESPN anchor admits that she was seen as being "too light" when she became a co-host in 2005, but "here I am the one saying, 'We need to be harder ... Can we give them some medicine? We give them a lot of candy now.'"
Today co-host Ann Curry, who specializes in humanitarian disasters, voices a similar lament: "I'm at my core a hard-news reporter. I want more spinach and less sugar in this big meal we give viewers. Sometimes I feel personally our balance isn't quite right. I fight for stories that matter."
On a recent morning at ABC's Times Square studio, after a segment on presidential candidate Herman Cain battling sexual-harassment allegations, Stephanopoulos found himself tossing to tawdry tales: "Now the latest on the search for Baby Lisa Irwin ... Kim Kardashian speaking out: why did she call it quits [on her marriage] so soon?"
Stephanopoulos, who notes he still gets to do plenty of politics, says he tries to bring his curiosity to every subject, but "you don't pretend Kim Kardashian is as important as a story about the European debt crisis."
British producer James Goldston took over GMA this year after steering Nightline past Jay Leno and David Letterman by adding more low-rent stories. He calls Stephanopoulos "the most formidable political journalist of his generation," but one who understands "you have to be very quick on your feet and able to show a lighter side."
The lighter side is working for GMA, with the program lately cutting the Today show's perennial lead in half, trailing 500,000 viewers behind the NBC show's audience of 5.3 million. (The Early Show is a distant also-ran with 2.4 million.) GMA is also getting a boost from ABC's strong primetime lineup and bookings with Dancing With the Stars contestants. Still, Today remains TV's most profitable program, delivering more than $500 million in annual revenue. It is catering to a largely female audience, especially after 7:30, which explains why news on Today and especially GMA quickly gives way to Justin Bieber stories and missing-toddler updates.
Today (which is twice as long as the other, two-hour shows) has dominated the morning wars for 13 years and routinely lands the biggest interviews. Today producer Jim Bell insists that while ABC has gone "lowbrow" and CBS is going "highbrow," his show features a "healthy mix."
The program has been a bit uneven since Curry replaced Meredith Vieira in June. The secret ingredient on the breakfast menu is a casual intimacy, the Katie-and-Matt, Charlie-and-Diane chemistry that can prove utterly elusive. Some NBC insiders see Curry, who was passed over five years ago, as uncomfortable in her new role. Curry admits to having "a lot of trepidation" at first: "I feel like Cinderella, like I'm dancing with the prince at the ball and I'm wearing a pretty dress."
ABC faced a similar dilemma in pairing the intense Stephanopoulos with the empathetic Roberts, who shared with viewers her struggle with breast cancer. "Teams are made up of different people with different strengths playing different positions," says Stephanopoulos. Roberts had to get used to his solo style; they almost never chat during the show when the cameras are off, with Stephanopoulos usually tapping on his BlackBerry.
The shows often focus on the cast members' exploits. On Oct. 31, Lauer and Curry reenacted the royal wedding as Prince William and Kate Middleton, while Stephanopoulos played Lady Gaga's greaser alter ego and Roberts was rap artist Nicki Minaj. "You won't be seeing our anchors dressing up in Halloween costumes," says CBS News chairman Jeff Fager. "We won't be having a lot of people outside screaming at a weatherwoman."
The Early Show had become such a pale copy of Today that a top producer used to watch the NBC feed in the control room and order story changes. Fager, who also runs 60 Minutes and sees it as a model for the morning, quickly approached Rose, a part-time correspondent, about leading an ensemble show (which will include current host Erica Hill). Rose was excited but had to be assured that the format would be different enough to play to his strengths as a voluble interviewer. He bonded with King over a summertime dinner at a Central Park South restaurant.
Whether the 69-year-old Rose is the answer, the hiring of former Morning Joe producer Chris Licht means the new show, which debuts in January, will have some of its unscripted sensibility. "News is not a fashion segment. News is not cooking," Licht says. CBS, in the ratings cellar, has nothing to lose.
The greatest threat to Today's long reign is what happens when Lauer's contract expires in 2012. Friends say he is tired of the morning grind and might well leave, which would give GMA a rare opening. The Today show's winning streak "is legendary," says Roberts. "We want that crown."