CBS Sisi Interview: President Denies Ordering Massacre in Footage Egypt Tried to Block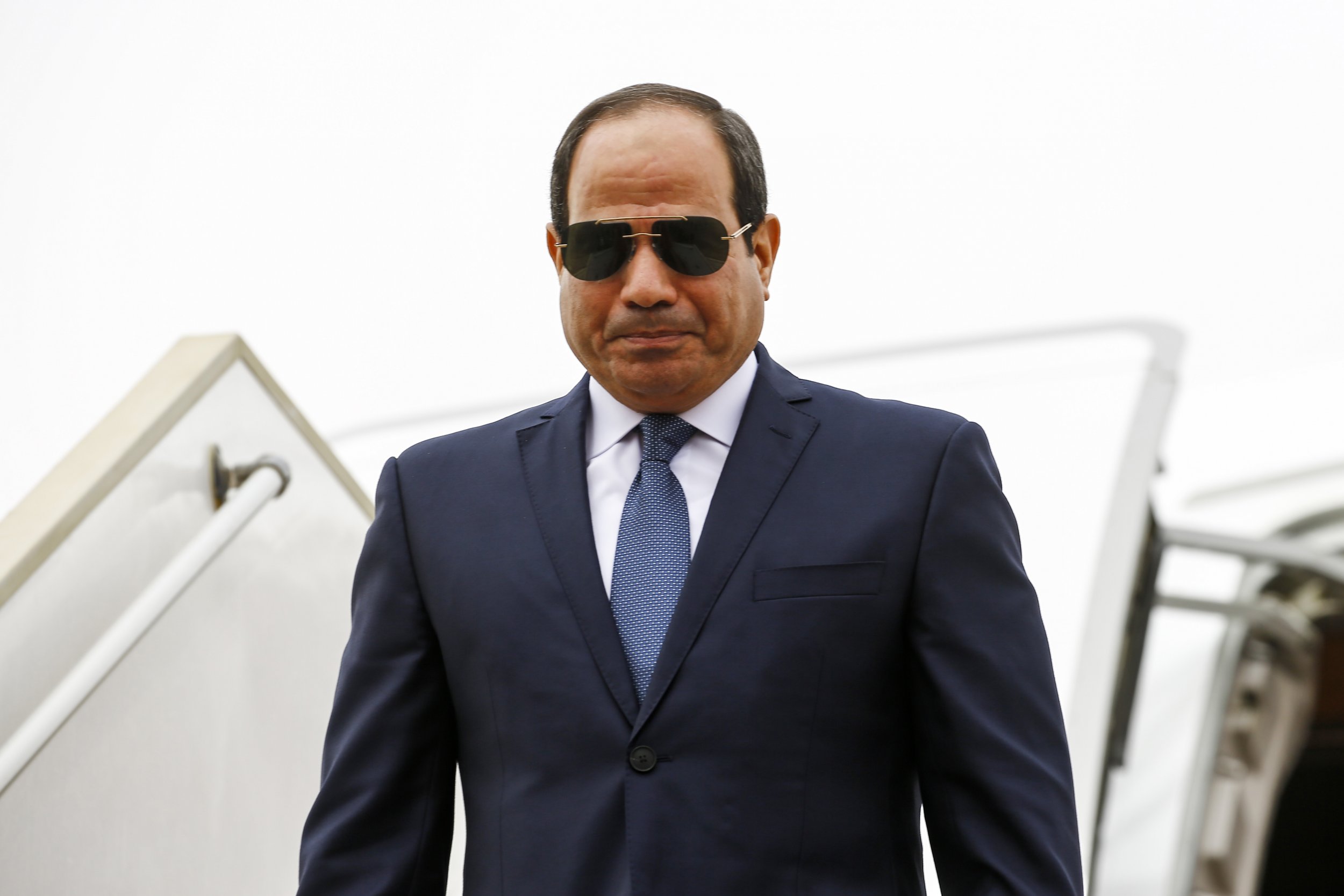 Egypt's government attempted to block a CBS interview in which the nation's president, Abdel Fattah el-Sisi, denied responsibility for a 2013 massacre that killed at least 800 people, according to the network.
During CBS's airing of its flagship 60 Minutes show, Sunday, the Egyptian leader told Scott Pelly that as the military consolidated power over five years ago, "some measures to restore security" were required. However, Sisi denied that the Egyptian security forces had systematically killed their political opposition under his direction.
Read more: Deaths reported after bomb blast strikes tourist bus near Giza Pyramids
After the interview, Sisi's discussion of the notorious Rabaa massacre, as well as Egypt's continuing ground war against the Islamists in the country's restive Sinai peninsula, were deemed by the government to be too sensitive to air.
"The 60 Minutes team was contacted by the Egyptian ambassador shortly after and told the interview could not be aired," CBS said in a statement.
It was not clear which sections of the interview the Egyptian government was unhappy with. CBS aired the rare interview with the Egyptian president anyway, promoting the footage as "the interview Egypt's government doesn't want on TV," on its website.
Egypt's 2013 Rabaa massacre is seen as one of the darkest chapters in the country's recent history. At least 800 supporters of Egypt's first democratically elected president, Mohamed Morsi, were killed as they took part in anti-military sit-ins in the country's capital.
According to the international NGO Human Rights Watch at Rabaa, "using armored personnel carriers, bulldozers, ground forces and snipers, police and army personnel attacked the protest encampment with hundreds killed by bullets to their heads, necks and chests."
In the 60 Minutes interview, Sisi refuted the Human Rights Watch report as "not true." He also claimed police personnel at the time had been "trying to open peaceful corridors for the people to go safely to their homes."
Since the 2014 presidential elections, which Morsi's Muslim Brotherhood was banned from participating in, Sisi has struggled to deal with entrenched economic and security issues in Egypt.
Despite receiving nearly one and a half billion dollars in aid each year from the U.S., the Middle East's most populous nation has failed to curb an Islamist insurgency backed by the Islamic State militant group (ISIS). Sisi, who has jailed 60,000 of his political opponents, was re-elected in 2018 in a vote viewed by the international community as rigged. He received 97 precent of the vote after jailing one of his primary political opponents.