CCP Uses Border Disputes to Blame India and U.S., Vindicate China | Opinion
Chinese and Indian troops appear "deadlocked" in a border dispute in the Himalayas, with both countries experiencing their worst border skirmishes "in decades." Chances of reconciliation appear remote, as a thirteenth round of talks have failed. Meanwhile, China and Bhutan signed a memorandum of understanding (MOU) to negotiate their border disputes. Chinese Communist Party (CCP) media is taking advantage of these developments by casting blame on India, portraying China as acting in good faith and throwing shade on the U.S.-India alliance.
CCP media portrayed India as bearing sole responsibility for the ongoing border disputes between China and India and China and Bhutan. According to Global Times, "India has always been the reason for the delay in negotiations on boundary issues between China and Bhutan." Similarly, on recent border skirmishes between China and India, "the responsibility rests entirely with the Indian side," according to an anonymous Chinese military source quoted by China Daily. Qian Feng, director of the research department at the National Strategy Institute at Tsinghua University, stated that India was similarly "fully culpable" for recent skirmishes, as reported in another Global Times editorial.
Additionally, CCP media portrayed China as acting out of goodwill, in contrast to India's sinister and obstructionist motives. According to Qian, the MOU signed between China and Bhutan showed "China's sincerity in resolving boundary issues with its neighbors through peaceful consultations, which is in contrast with the false accusations made by some Indian media that China is engaging in expansionism and bullying its neighbors," as reported by Global Times. The same article, citing "experts," stated that "China's ways of solving boundary issues also pose a sharp comparison to India, which is still having disputes with many of its neighbors, including China, Pakistan and Nepal."
According to Senior Colonel Long Shaohua, spokesperson for the Western Theater of the People's Liberation Army, "the Chinese side has made great efforts and fully demonstrated sincerity to promote de-escalation of the border situation [between China and India] and maintain relations between the militaries," as reported by China Daily. Citing "Chinese experts," another Global Times article claimed that "the Chinese side has exercised restraints, and only published authoritative information, in the hope of maintaining a harmonious atmosphere for the two countries to resolve the border issue."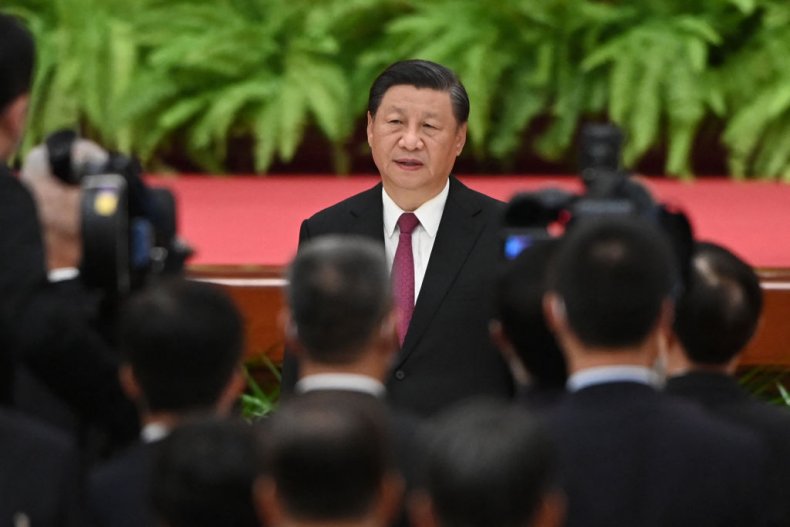 On the other hand, a different China Daily editorial portrayed India as having "unreasonable and unrealistic demands" and having a "counterproductive attitude." The same editorial accused Indian media of "stir[ing] up jingoistic passions" that are undermining negotiations. Global Times, citing an unnamed Chinese military source, also claimed that India's complaint that Chinese troops crossed into Indian territory during the border dispute was "purely fabricated."
CCP media also used the recent China-India border skirmishes as an opportunity to throw shade on the U.S.-India alliance.
"The US does not truly trust India, nor will it care for India's interests. ... The US-India relationship is a deal in essence, not as graceful as the two sides boast," claimed Global Times. To support this, the article claimed that the U.S. did not supply India with COVID-19 vaccinations when it needed it, and the U.S. pressured India regarding its purchase of the Russian S-400 missile system and its human rights record. Long Xingchun, a senior research fellow with the Academy of Regional and Global Governance at the Beijing Foreign Studies University and president of the Chengdu Institute of World Affairs, was quoted stating that India needed to ask tough questions to assess the true value of its alliance with the U.S.
"Will the US give preferential treatment to Indian goods? Will the US provide convenience to Indian IT professionals who go to work in the US? Will the US encourage its manufacturing to transfer to India to boost India's economic development? Will the US respect India's autonomy in purchasing weapons? Indian politicians should be wise enough to tell India's true status and weight in US strategy," he said.
CCP media is using border disputes with India and Bhutan to script China as a benevolent foreign policy actor, while maligning India and the United States. Like its propaganda whitewashing, its actions against Taiwan and the Uyghurs, China is hoping to sway world opinion in its favor in its border disputes with India and Bhutan.
Steve Postal has been previously published in The American Spectator, American Thinker, The Christian Post, The Dark Wire / SaraaCarter.com, The Federalist, Israel National News, The Times of Israel and The Washington Post. He has also been a featured commentator on Rose Unplugged, WJAS Talk Radio 1320 AM (Pittsburgh, Pa.). His Twitter handle is @HebraicMosaic, and he can be reached at hebraicmosaic@gmail.com.
The views expressed in this article are the writer's own.