CDC Offers Advice for Reducing Social Stigma Amid Coronavirus-Related Hate Crimes
As the coronavirus outbreak continues to impact countries around the world, an ongoing issue certain groups are facing is social stigmatization and discrimination. Amid coronavirus-related hate crimes, the Centers for Disease Control and Prevention (CDC) has offered advice on how to reduce the stigma surrounding the disease COVID-19.
What does stigma mean?
The CDC says that a stigma occurs when "people associate a risk with a specific people, place, or thing—like a minority population group—and there is no evidence that the risk is greater in that group than in the general population."
Fear about a disease can result in a social stigma toward people or places, and when a disease, like the novel coronavirus, is associated with a population or nationality, those people are at risk of becoming victims of stigma and discrimination.
Social groups who face stigma are often subjected to social avoidance, rejection, denials of healthcare, education, housing or employment, and physical violence.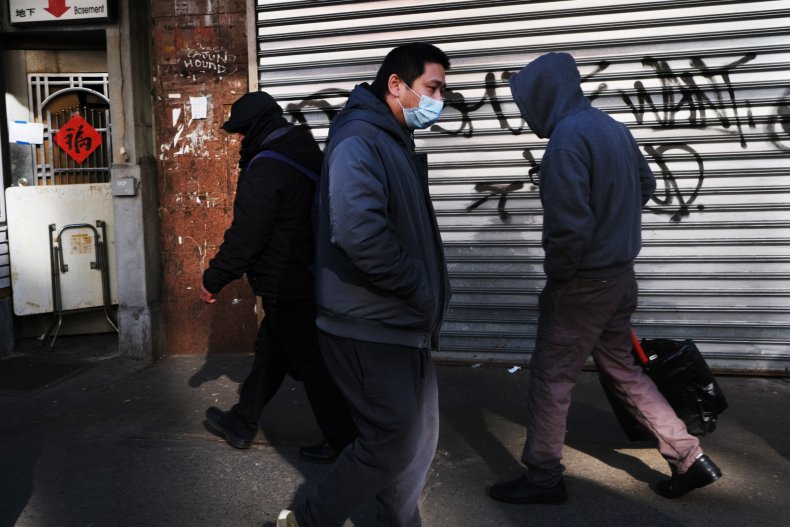 Who has been subjected to social stigma?
As COVID-19 was first detected in Wuhan, China, some people, including President Donald Trump, have wrongly called the disease the "Chinese virus" or "Wuhan Virus." This kind of rhetoric which associates the virus with a specific location can lead to discrimination, despite the fact that everyone carries the same risk of contracting or spreading the disease.
The CDC says: "It is important to remember that people—including those of Asian descent—who do not live in or have not recently been in an area of ongoing spread of the virus that causes COVID-19, or have not been in contact with a person who is a confirmed or suspected case of COVID-19 are not at greater risk of spreading COVID-19 than other Americans."
But since the coronavirus outbreak, Asian people and people of Asian descent have been subjected to hate crimes.
In early February, an Asian woman was physically attacked on the New York subway for wearing a face mask. In early March, on the New York subway, a man asked an Asian man to move away from him before spraying him with air freshener. In mid-march, two Asian people were victims of separate coronavirus-related hate crimes in New York on the same day.
On March 25, an Asian man was targeted in a hate crime in Brooklyn, New York, by a man who allegedly said that the victim had the coronavirus and mimicked carrying a gun. The report of this attack came days after New York Attorney General Letitia James set up a dedicated hotline for racially-motivated incidents and hate crimes.
The CDC says people who have been released from a COVID-19 quarantine can face stigma, despite not being a risk for spreading the virus, as well as emergency responders or healthcare professionals who can face discrimination during a disease outbreak. Last week, in England, a doctor was evicted after his landlady feared he would bring the coronavirus into her home.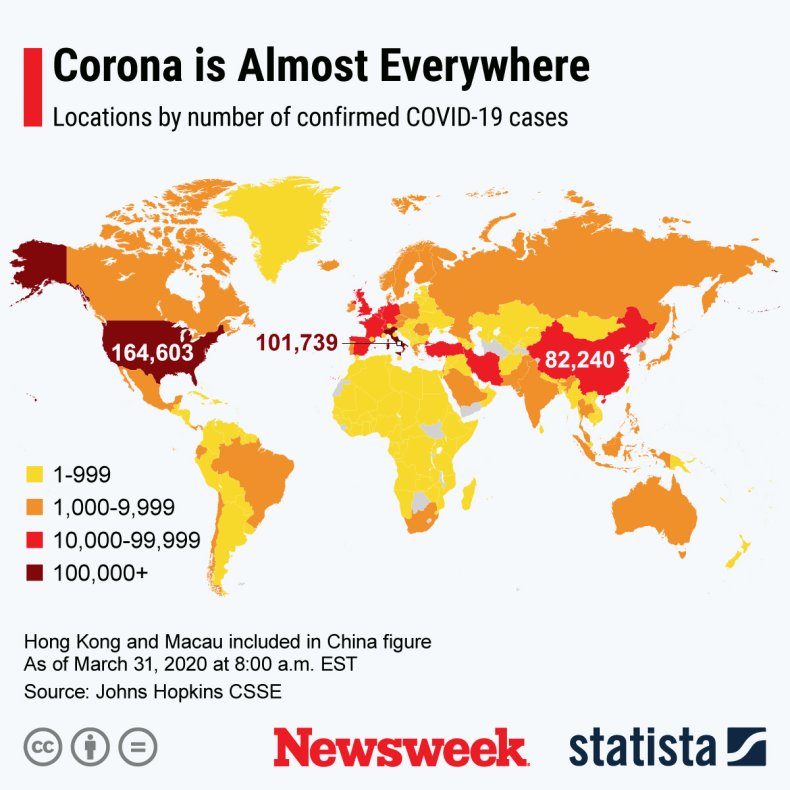 Reducing Social Stigma
The CDC has shared advice to public health officials and communicators for reducing social stigma, but the following are pieces of advice that everyone can and should follow to help reduce stigma during the coronavirus outbreak.
Raise awareness about COVID-19 without increasing fear.
Speak out against negative behaviors, including negative statements on social media about groups of people, or exclusion of people who pose no risk from regular activities.
Be cautious about the images that are shared. Make sure they do not reinforce stereotypes.
Engage with stigmatized groups in person and through media channels including news media and social media.
Thank healthcare workers and responders. People who have traveled to areas where the COVID-19 outbreak is happening to help have performed a valuable service to everyone by helping make sure this disease does not spread further.
Share the need for social support for people who have returned from China or are worried about friends or relatives in the affected region.
World Health Organization advice for avoiding spread of coronavirus disease (COVID-19)
Hygiene advice
• Clean hands frequently with soap and water, or alcohol-based hand rub.
• Wash hands after coughing or sneezing; when caring for the sick; before, during and after food preparation; before eating; after using the toilet; when hands are visibly dirty; and after handling animals or waste.
• Maintain at least 1 meter (3 feet) distance from anyone who is coughing or sneezing.
• Avoid touching your hands, nose and mouth. Do not spit in public.
• Cover your mouth and nose with a tissue or bent elbow when coughing or sneezing. Discard the tissue immediately and clean your hands.
Medical advice
• Avoid close contact with others if you have any symptoms.
• Stay at home if you feel unwell, even with mild symptoms such as headache and runny nose, to avoid potential spread of the disease to medical facilities and other people.
• If you develop serious symptoms (fever, cough, difficulty breathing) seek medical care early and contact local health authorities in advance.
• Note any recent contact with others and travel details to provide to authorities who can trace and prevent spread of the disease.
• Stay up to date on COVID-19 developments issued by health authorities and follow their guidance.
Mask and glove usage
• Healthy individuals only need to wear a mask if taking care of a sick person.
• Wear a mask if you are coughing or sneezing.
• Masks are effective when used in combination with frequent hand cleaning.
• Do not touch the mask while wearing it. Clean hands if you touch the mask.
• Learn how to properly put on, remove and dispose of masks. Clean hands after disposing of the mask.
• Do not reuse single-use masks.
• Regularly washing bare hands is more effective against catching COVID-19 than wearing rubber gloves.
• The COVID-19 virus can still be picked up on rubber gloves and transmitted by touching your face.