CDC Confirms Five Vaping-Related Deaths—What We Know About the Mysterious Illness So Far
The Centers for Disease Control (CDC) are cautioning Americans against the use of e-cigarettes after the fifth death from a mysterious illness connected to vaping was reported Friday.
Three deaths in Indiana, Minnesota and California were verified by the CDC Friday—after the first and second vaping-related deaths in Oregon and Illinois at the end of August. Experts at the CDC went on to say that there are currently 450 reported cases of severe respiratory illnesses among vape users in 33 states across the U.S. Most were between the ages of 18 and 25.
"While the investigation is ongoing, the CDC has advised that individuals consider not using e-cigarettes because as of now, this is the primary means of preventing lung disease," CDC incident manager Dana Meaney-Delman said Friday in a statement to the press. "We believe that a chemical exposure is likely associated with these illnesses, but more information is needed."
Symptoms of the life-threatening illness include headache, fever, coughing, shortness of breath, chest pain, nausea and vomiting. People using e-cigarettes who experience these symptoms should "promptly seek medical attention for any health concerns," Meaney-Delman said.
However, a message up on the CDC website as of Saturday describes e-cigarettes as a potentially healthy alternative for regular cigarettes.
"E-cigarettes have the potential to benefit adult smokers who are not pregnant if used as a complete substitute for regular cigarettes and other smoked tobacco products," The CDC writes on its official website. "E-cigarettes are not safe for youth, young adults, pregnant women, or adults who do not currently use tobacco products."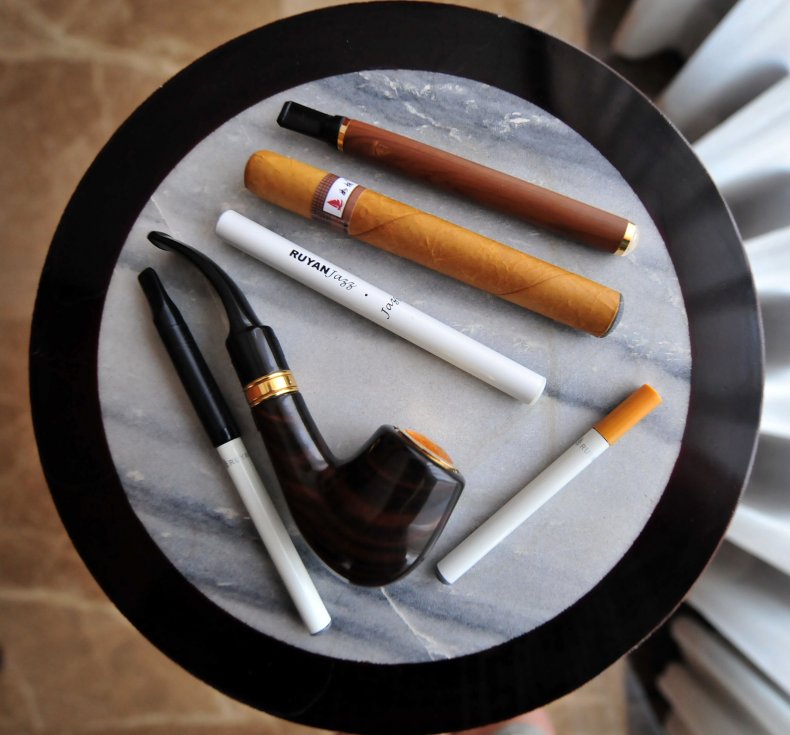 Some believe elements of vaping products, such as THC and vitamin E, are to blame.
"At least one Vitamin E acetate containing vape product has been linked to each patient who submitted a product for testing," the New York State Department of Health said in a statement. "Vitamin E acetate is not an approved additive for New York State Medical Marijuana Program-authorized vape products and was not seen in the nicotine-based products that were tested."
However, the statement also notes that "vitamin E is commonly used as a nutritional supplement not known to cause harm when ingested as a vitamin supplement or applied to the skin."
At this time, officials are not clear on what is causing the outbreak. Like the CDC, medical experts from across the U.S. are encouraging people to stay away from e-cigarettes until an answer is found.
"Until the investigation into the cause of this epidemic of vaping-induced respiratory injury is complete, no conclusions can be drawn as to which compound or compounds are the causes of injury," Dr. David C. Christiani wrote in an editorial published by The New England Journal of Medicine Friday. "In light of these cases, however, efforts should be made to increase public awareness of the harmful effect of vaping, and physicians should discourage their patients from vaping."