The COVID-19 virus outbreak continues across the globe, with more than 169,000 cases confirmed worldwide. More than 77,000 have recovered from infection, according to the latest figures from Johns Hopkins University.
The U.S. Centers for Disease Control and Prevention (CDC) has issued several guidelines to help prevent the spread of the virus in public spaces such as restaurants and other commercial venues.
The virus was first reported in the city of Wuhan in China's Hubei province and has seen around 6,500 deaths reported globally, nearly 3,000 in China, according to the latest figures from Johns Hopkins University.
"Americans should be prepared for the possibility of a COVID-19 outbreak in their community. The community can take measures to reduce the spread of COVID-19," the CDC notes on its website.
"Currently a vaccine or drug is not available for COVID-19. Community-based interventions such as school dismissals, event cancellations, social distancing, and creating employee plans to work remotely can help slow the spread of COVID-19," the CDC adds.
On Sunday, the CDC issued new guidelines advising event organizers to "cancel or postpone in-person events that consist of 50 people or more throughout the United States" for the next eight weeks.
"Large events and mass gatherings can contribute to the spread of COVID-19 in the United States via travelers who attend these events and introduce the virus to new communities. Examples of large events and mass gatherings include conferences, festivals, parades, concerts, sporting events, weddings, and other types of assemblies. These events can be planned not only by organizations and communities but also by individuals, the CDC states.
"This recommendation is made in an attempt to reduce introduction of the virus into new communities and to slow the spread of infection in communities already affected by the virus," it adds.
The CDC also issued heightened precautionary measures to be practiced in shared public areas such as restaurants and other commercial spaces. Below is the latest CDC advice on ways to keep restaurants and commercial venues safe as well as ways to keep the risk of infection and community transmission low, amid the ongoing.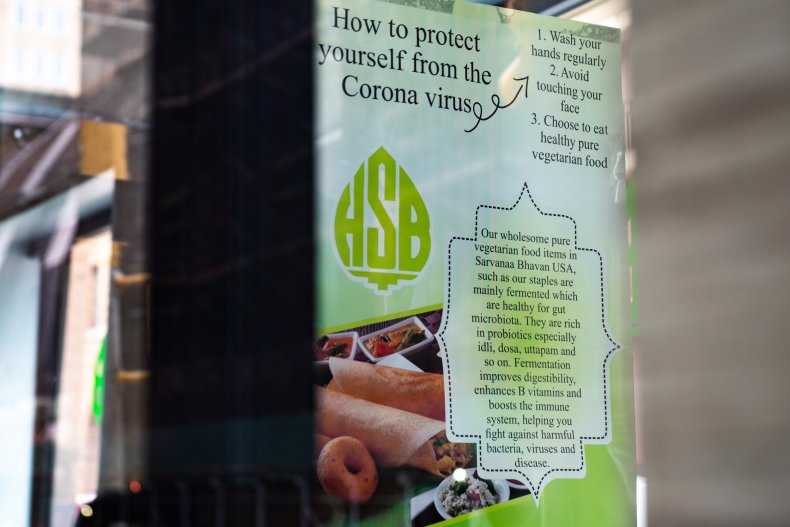 Encourage your employees and customers to...
Practice good hygiene
Stop handshaking –use other noncontact methods of greeting
Clean hands at the door, and schedule regular hand washing reminders by email
Promote tap and pay to limit handling of cash
Disinfect surfaces like doorknobs, tables, desks, and handrails regularly
Increase ventilation by opening windows or adjusting air conditioning
Avoid crowding
Use booking and scheduling to stagger customer flow
Use online transactions where possible. Consider limiting attendance at larger gatherings
For transportation businesses, taxis, and ride shares
Keep windows open when possible. Increase ventilation
Regularly disinfect surfaces
The graphic below, provided by Statista, illustrates the spread of the COVID-19 virus in the U.S.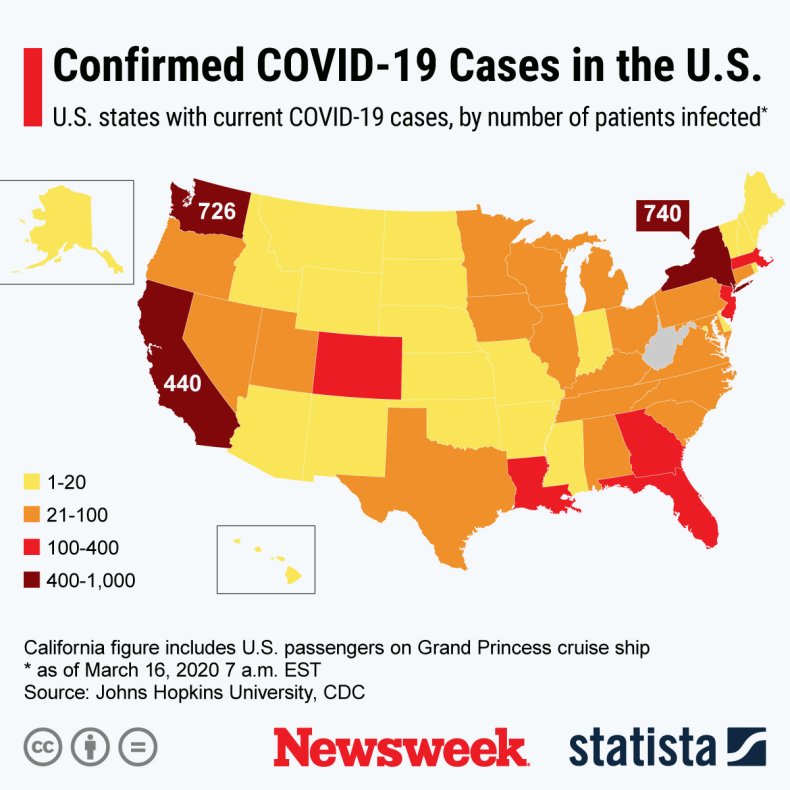 World Health Organization advice for avoiding spread of coronavirus disease (COVID-19)
Hygiene advice
Clean hands frequently with soap and water, or alcohol-based hand rub.
Wash hands after coughing or sneezing; when caring for the sick; before; during and after food preparation; before eating; after using the toilet; when hands are visibly dirty; and after handling animals or waste.
Maintain at least 1 meter (3 feet) distance from anyone who is coughing or sneezing.
Avoid touching your hands, nose and mouth. Do not spit in public.
Cover your mouth and nose with a tissue or bent elbow when coughing or sneezing. Discard the tissue immediately and clean your hands.
Medical advice
If you feel unwell (fever, cough, difficulty breathing) seek medical care early and call local health authorities in advance.
Stay up to date on COVID-19 developments issued by health authorities and follow their guidance.
Mask usage
Healthy individuals only need to wear a mask if taking care of a sick person.
Wear a mask if you are coughing or sneezing.Masks are effective when used in combination with frequent hand cleaning.
Do not touch the mask while wearing it. Clean hands if you touch the mask.
Learn how to properly put on, remove and dispose of masks. Clean hands after disposing of the mask.
Do not reuse single-use masks.