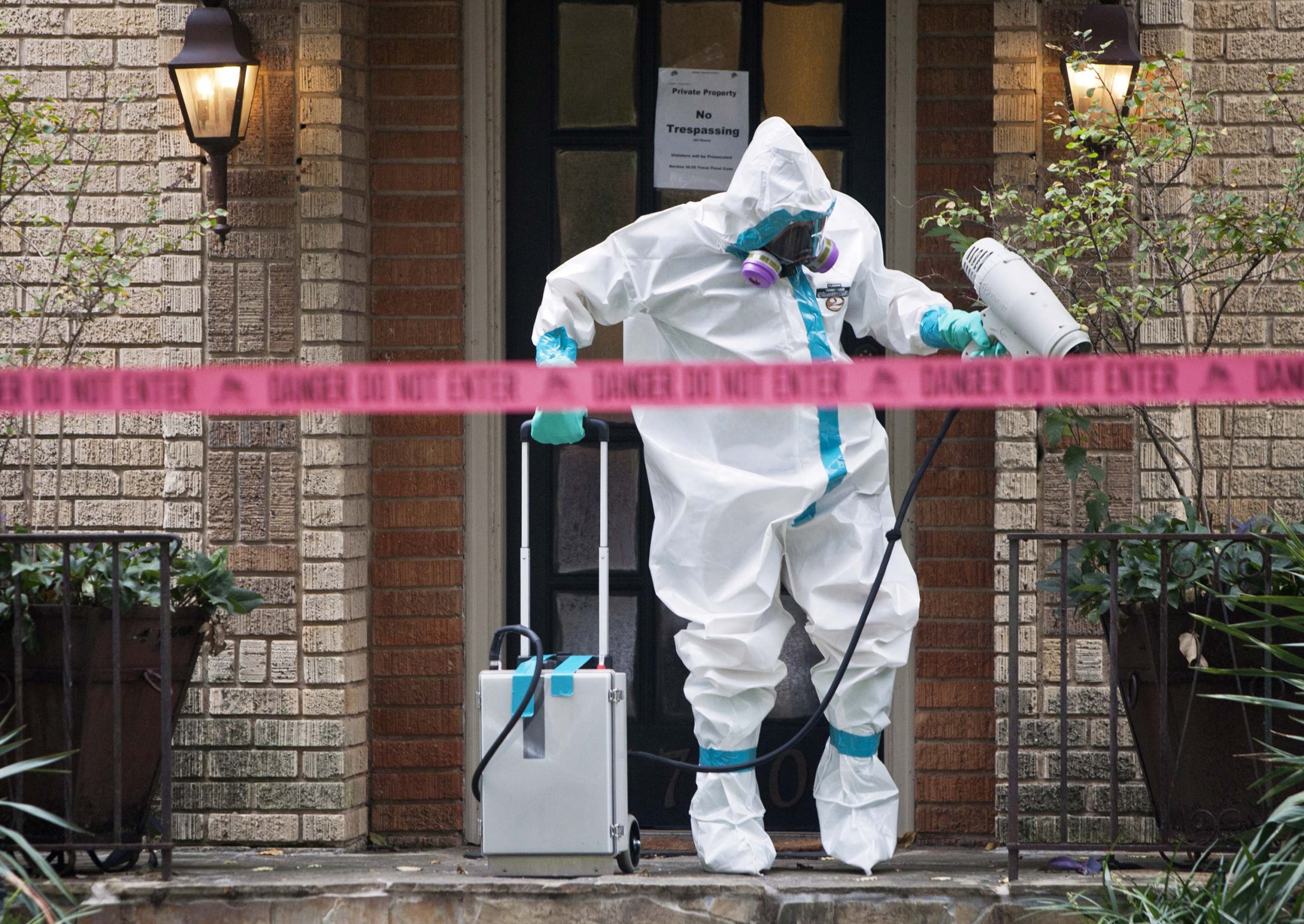 The first case of the transmission of Ebola in the United States might require a change in the way health care workers approach the disease, the director of the Centers for Disease Control and Prevention (CDC) said Monday.
The CDC's Dr. Thomas Frieden addressed the infection of a second Ebola patient in the U.S. during a press briefing Monday, saying the case was prompting a reexamination of the U.S.'s approach to Ebola infection control.
"The existence of the first case of Ebola spread within the U.S. changes some things and doesn't change other things. It doesn't change the fact that we know how Ebola spreads. It doesn't change the fact that it's possible to take care of Ebola safely," Frieden said Monday,
"It does change, substantially, how we approach it. We have to rethink the way we address Ebola infection control because even a single infection is unacceptable," he said.
He said the country must "consider the possibility" there may be additional cases of Ebola to come, particularly among health care workers.
"If this one individual was infected and we don't know how within the isolation unit, then it is possible that other individuals could have become infected as well. We consider them potentially be at risk and we're doing an in-depth review and investigation," said Frieden.
The Dallas patient tested positive for Ebola on Saturday night and was put into isolation within 90 minutes of contacting the hospital, Texas Health Resources, the company that runs Dallas Health Presbyterian Hospital, said in a statement Sunday.
Health care workers who may have been exposed to Ebola while treating Duncan will continue to be monitored along with one person who was exposed to the Dallas nurse and the 48 people with whom Duncan came into contact, Frieden said.
The patient is a nurse who took care of the first Ebola patient diagnosed with the Ebola virus in the U.S., Thomas Eric Duncan, who died from the disease last week. She is in isolation at Texas Health Presbyterian Hospital Dallas and was "clinically stable," as of Monday, said Frieden.
The nurse was not identified by the CDC during the call, but local radio station WFAA said Monday that a family member had identified her as Nina Pham, a 26-year-old former Texas Christian University student.
A photo of Pham provided by the family shows her wearing sunglasses and posing with a dog.
On Monday, Reuters cited officials saying that the nurse's dog, a 1-year-old King Charles Spaniel, would be kept safe and moved to a location where its health can be checked. Last week a decision by Spanish health care workers to euthanize the pet of a nurse who was infected with the Ebola virus prompted a flurry of questions about whether pets can carry Ebola.
The Ebola outbreak has so far been contained to the West African region, where it has killed more than 4,000 and has infected more than 8,300 since the epidemic started earlier this year, according to latest figures.
Frieden had said during a press briefing Sunday that the nurse's infection was likely a result of a "breach in protocol" which the CDC was investigating.
On Monday, Frieden said the CDC was particularly concerned about what happens when health care workers come out of isolation and remove their protective clothing. If the protective equipment is contaminated, health care workers could infect themselves in the process.
"We're now working very closely with the hospital to make that care simpler and easier with hands on training, hands on oversight and monitoring," Friden says. The CDC will also "double down" on training and outreach about Ebola.
Frieden also said hospitals across the country must "think Ebola" and watch for symptoms of the disease, which include vomiting, fever and diarrhea, in people who have traveled to Sierra Leone, Liberia and Guinea.
Frieden also sought Monday to clarify his previous "breach of protocol" comment, which came under some fire by some who interpreted it as the director finding fault with the hospital and health care worker. That was not his intention, he said.
"The enemy here is Ebola. It's not a person, it's not a country, it's not a place, it's not a hospital," Frieden said. "It's a virus."
"I feel awful that a health care worker became infected in the care of an Ebola patient," Frieden said.