'The War Has Changed: Delta Strain Equally Contagious in Vaccinated Cases, Masks a Must, CDC Says
Data from the U.S. Centers for Disease Control and Prevention (CDC) shows that the Delta variant of COVID-19 is equally contagious whether it's contracted by a vaccinated or unvaccinated person.
This means that both vaccinated and unvaccinated people are equally capable of transmitting the virus to other people. The data was sourced from a confidential CDC presentation published on Thursday by The Washington Post.
Both unvaccinated people and the Delta variant have been primarily responsible for a recent increase in new COVID-19 cases nationwide. When a vaccinated person contracts COVID-19, it is referred to as a "breakthrough" case, because the virus has broken through the immunity provided by the vaccination.
Health officials need to acknowledge that "the war has changed," one CDC slide said. "Given higher transmissibility ... universal masking is essential to reduce transmission of the Delta variant."
The CDC presentation slide that specifically mentions the variant's equal contagiousness cites an examination of cases from a recent outbreak in Barnstable County, Massachusetts. The slide focuses on something called a cycle threshold (CT) value, a number that indicates how much virus an infected person has inside their body, according to Science magazine.
Among 85 vaccinated people and 65 unvaccinated people recently infected in Barnstable County, both groups had roughly the same CT values. This means that once the Delta variant infects a person, regardless of their vaccination status, their bodies harbor roughly an equal amount of the virus. That amount makes them equally capable of passing the virus onto someone else.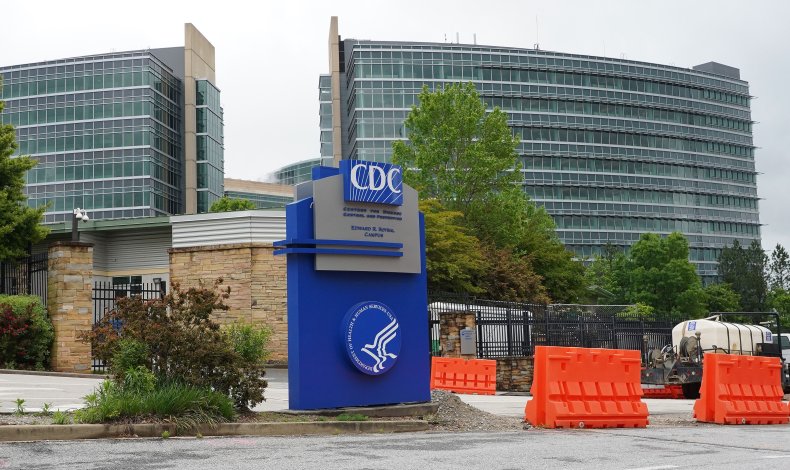 Apart from this data, the CDC slides also revealed the agency's worries that breakthrough cases are undermining public confidence in COVID-19 vaccines.
A few of the presentation's earliest slides state that breakthrough cases occur most often in crowded settings and amongst high-risk groups, like the elderly and immunocompromised people. One slide also stressed the importance of communicating just how rarely breakthrough cases actually occur.
Symptomatic breakthrough infections seem to be happening among 0.0098 percent of all fully vaccinated people, according to an ABC News study of cases reported by the CDC last week. Put another way, out of 156 million fully vaccinated Americans, 153,000 contracted symptomatic COVID last week, the CDC reported.
However, these numbers may be lower than the actual number of breakthrough infections occurring. COVID-19 testing rates have gone down and the CDC has stopped keeping data on asymptomatic or mild breakthrough cases, meaning that the exact number of breakthrough cases is difficult to count.
The CDC presentation also included bar graphs showing that vaccinated people are eight times less likely than unvaccinated people to contract COVID-19. Vaccinated people are also 25 times less likely to be hospitalized or to die from the coronavirus.
Nevertheless, the presentation also noted that the vaccines are less effective at protecting against the Delta variant than they were against the original strain of COVID-19. As such, the Delta variant has made it harder to reduce new infections, especially since only 56 percent of Americans over the age of 12 are fully vaccinated.
The slides also stressed the need for mandatory vaccinations among health care providers and a need for other non-medical interventions to help prevent future outbreaks.
Newsweek contacted the CDC for comment.