CDC Data Suggests Anti-Vaxxers Thwarting Vaccines' Success
On Thursday, an internal report from the Centers for Disease Control and Prevention (CDC) that revealed some of the agency's most recent findings regarding the spread of COVID-19, especially the Delta variant, among vaccinated individuals, was leaked.
The data indicates that people who have not been vaccinated are having a significant effect on the efficacy of vaccines, even though vaccines remain highly effective in preventing severe illness, hospitalization and death.
The report was leaked to The Washington Post, and a spokesperson with the CDC confirmed its authenticity to Newsweek on Friday.
The leaked CDC report, which appeared in the form of a slide presentation, showed research that indicates people who are vaccinated are three times less likely to catch COVID-19 and 10 times less likely to die from it than those who are unvaccinated.
However, vaccinated people are now thought to be spreading the virus more than previously believed. Still, the number of vaccinated people who are contributing to new infections is thought to be much lower than infections from those who are unvaccinated.
Vaccinated people who do become infected are potentially as contagious as those who are unvaccinated, which underscored the importance of vaccinated people still wearing masks and social distancing to prevent passing the virus, the report said.
The leaked report also details the contagiousness of the Delta variant, which is said to spread as easily as chickenpox. Health experts have said elsewhere that rare "breakthrough infections" among vaccinated people do not mean vaccines are ineffective, but rather that unvaccinated people are instead posing a threat to those who are vaccinated.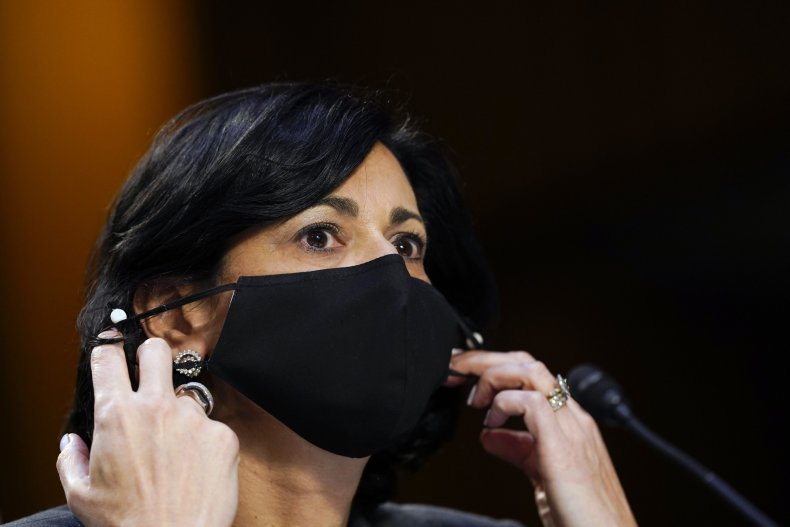 The leaked document was published just as President Joe Biden announced a more concerted effort to encourage unvaccinated people to get shots. On Thursday, Biden announced new requirements for federal workers to be vaccinated and suggested local governments offer cash incentives for individuals to get vaccines.
"This is a pandemic of the unvaccinated," Biden said. "People are dying and will die who don't have to die. If you're out there unvaccinated, you don't have to die. Read the news."
Dr. Drew Weissman told PBS NewsHour that the number of breakthrough cases that have been reported proves vaccines are "still working great," but any vaccine can only do so much. Weissman is a physician and infectious disease expert at the University of Pennsylvania. He also worked on research that helped the development of the mRNA vaccines manufactured by Pfizer and Moderna to stop the coronavirus.
"You can't control a pandemic when 30 percent or even half the people are immunized," he said.
The information contained in the report obtained by the Post shows that people infected with the Delta variant carry large amounts of the virus in their noses and throats, even if they are vaccinated. However, transmission by those vaccinated is still considered rare.
Dr. O'Neil Pyke, chief medical officer of Jackson North Health Center in Florida, spoke with Newsweek yesterday for a separate story on the Delta variant. He explained how the Delta variant and other mutations naturally occur.
He said viruses "change and mutate in an attempt to survive and so the Delta Variant is just that."
"It's a variant of the original virus but when it changes, it changes itself to be more easily transmissible and that's being superimposed on people gathering more," he added.
The leaked document contained stark messages for officials in regards to the rapid rate at which the coronavirus is mutating and how contagious the Delta variant has proven. It stated that the next steps need to be improving the public's knowledge regarding breakthrough infections and said health officials must "acknowledge the war has changed."