CDC Declines to Change Definition of 'Fully Vaccinated' Amid Third Dose Authorization
The Centers for Disease Control and Prevention (CDC) will not change its definition of fully vaccinated despite recommending a COVID booster shot for older Americans and vulnerable populations, the organization's director said.
CDC Director Rochelle Walensky differed with the agency's vaccine advisory committee on Thursday about who should be eligible for a third Pfizer-BioNTech shot and ultimately sided with the Food and Drug Administration (FDA) recommendation for wider distribution.
Under her new ruling, more than 60 million Americans deemed at greater risk of COVID-19 will be eligible for a third shot. However, it will not affect the 100 million who already received both doses.
"We are not changing the definition right now of fully vaccinated. I think we need to have more experience with our third shot and have more people eligible or recommended to receive it before we change that definition that is something that we will be looking at in real-time," Walensky said during a White House COVID-19 briefing.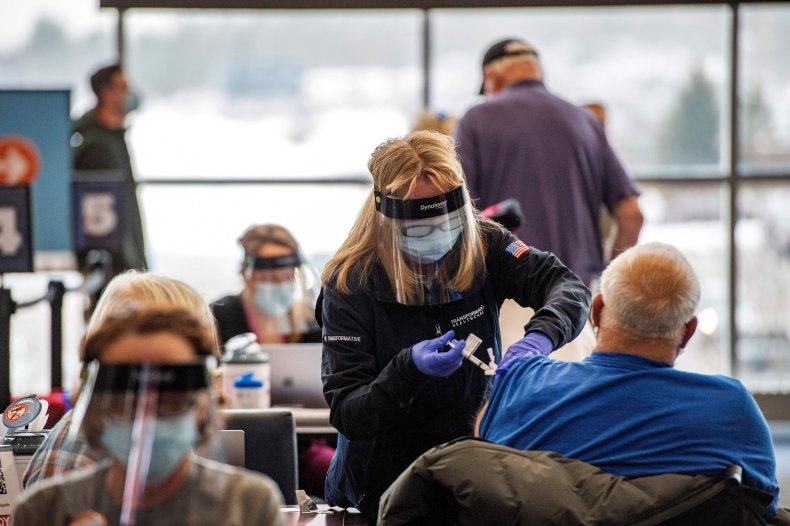 While the FDA had already approved a third Pfizer shot, the CDC's policy wasn't as expansive. The panel voted 9-6 against giving booster shots to adults at higher risk of exposure due to their settings but Walensky later reversed the decision.
Under her ruling, Americans 65 and older, adults who have underlying medical conditions and those 18 and over at higher risk of exposure to COVID from their workplace or institutional setting are eligible for a booster six months after their second dose.
Walensky later said she did not overrule the committee but listened to the proceedings and deliberations to make a decision that had the greatest impact.
At this time, the CDC and FDA have only reviewed data on the Pfizer vaccine but plan to move forward with recommendations for Modern and Johnson & Johnson when information becomes available.
Moderna has asked the FDA to allow for a third dose and reported that those who received a booster had better immune response than after the second dose in clinical trials, according to CNBC. J&J also submitted data showing an extra dose helped better protect against infection.
The FDA, which looks over the applications before the CDC, hasn't announced when the data will be reviewed.
"I certainly don't want to speak for the FDA and what they will do for their advisory panel, but we intend to have numerous advisory panels at the CDC to examine many upcoming decisions including Moderna and J&J as well as pediatric vaccination," Walensky said.