CDC Director Draws Parallels Between Ebola Outbreak and HIV/AIDS Epidemic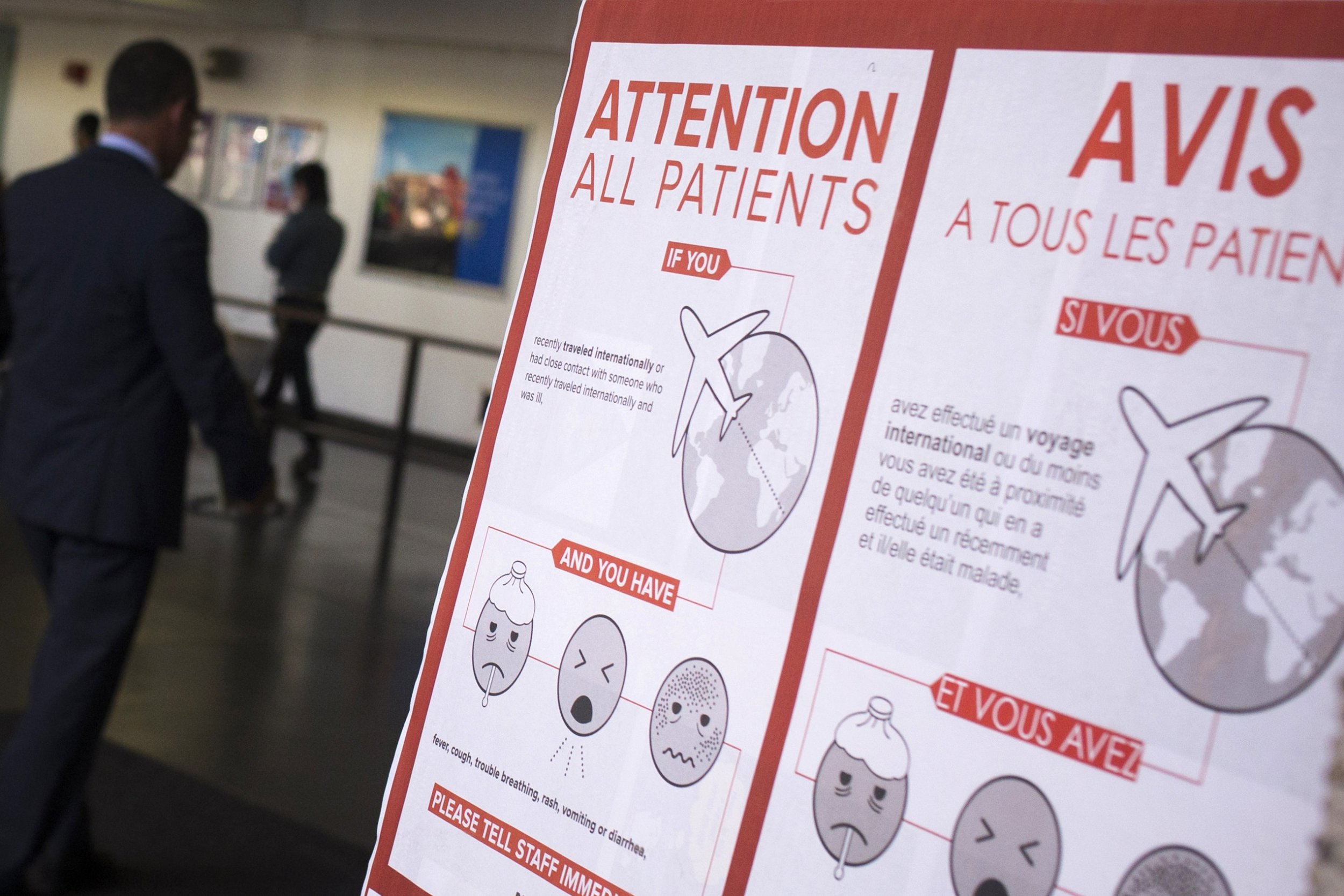 The worst Ebola outbreak in history is so far-reaching and deadly that it is unlike anything since the HIV/AIDS epidemic, Dr. Thomas Frieden, director of the U.S. Centers for Disease Control and Prevention (CDC), said Thursday.
Speaking at a World Bank forum in Washington, D.C., Frieden said the international community needs to do more to ensure the Ebola virus outbreak does not become "the next AIDS."
"This is a fluid and heterogeneous epidemic. It's changing quickly, and it's going to be a long fight," Frieden said. "I will say that in the 30 years I've been working in public health, the only thing like this has been AIDS. We have to work now so this is not the world's next AIDS."
Frieden did not make any further remarks on how the two health crises were similar.
HIV/AIDS has killed more than 30 million people worldwide since the epidemic began in the 1980s, and around 35 million people were living with the virus in 2012, according to the World Health Organization (WHO). After three decades of advocacy and research, treatment options have extended and improved the lives of those affected, and there has been a 33 percent decrease in new HIV infections since 2001, UNAIDS reports.
But it has been an exhausting and long fight to try to contain the epidemic and help those infected with HIV struggle with the associated stigma. Health officials fear a similar trajectory for Ebola.
Some global health experts have already said the discrimination and stigmatization now faced by West African people because of the epidemic are reminiscent of the early days of the AIDS epidemic.
"Here in the U.S., there's very real reason to worry" that people from or who have recently visited West Africa will be stigmatized, Laurie Garrett, a senior fellow for global health at the Council on Foreign Relations, told Newsweek. "I see it just tracking Twitter—it's very, very clear that a lot of Americans are responding by saying nobody who is from these countries should be allowed in America."
An NBC Poll conducted the day before news of the first U.S. diagnosis of Ebola, and published Thursday, said 58 percent of Americans want flights from the three most affected countries (Liberia, Guinea and Sierra Leone) to be banned.
Ebola screenings at five U.S. airports in Chicago, New York, New Jersey, Washington, D.C., and Atlanta for passengers from those countries will start in the coming days, the CDC and the Department of Homeland Security (DHS) announced Wednesday. The U.K. announced it will introduce "enhanced screening" at Heathrow and Gatwick airports and the Eurostar terminal, which will include questioning and possibly a medical assessment, the BBC reports,
Ebola has killed more than 3,800 in West Africa since the outbreak began earlier this year, and more than 8,000 cases have been reported in Liberia, Sierra Leone and Guinea, as well as Nigeria and Senegal, according to the latest WHO figures.
Thursday's meeting on Ebola at the World Bank also looked at the economic impact of the virus on Liberia, Sierra Leone and Guinea.
Guinea and Liberia were expecting steady gross domestic product growth until the outbreak erupted, but they, along with Sierra Leone, have seen their growth projections slashed by the World Bank. Six million children are unable to attend school because of the disease, and if nothing is done to contain the outbreak, the financial impact could reach $32.6 billion by the end of 2015 for the region, the World Bank predicts.
Aid organizations in the region are grappling with Ebola's rapid spread, combined with a lack of space to care for patients.
Médecins Sans Frontières, the French medical aid organization also known as Doctors Without Borders, said in a statement Thursday that the organization has seen a spike in cases in Conakry, the capital of Guinea and home to more than 1 million people.
The organization's Donka Ebola management center in Conakry has 60 beds, and staff are working to add more beds to the facility. "But with the arrival of so many new patients—including children—the center is stretched to the limit of the physical space where it is located," the statement said.
With 130 medical staff working constantly to treat patients, more than 100 admitted to the center have recovered from Ebola. But a lack of space means some infected with Ebola will not be taken in for treatment.
"I am really concerned that one day I will be forced to make the decision to turn patients away because of a lack of space," said Stephane Hauser, a Doctors Without Borders field coordinator at Donka.