CDC Director 'Hopeful' Pandemic Will End by Spring, As FDA Official Says He'll Quit if Vaccine Rushed
The director of the Centers for Disease Control and Prevention (CDC) is "hopeful" that the COVID-19 pandemic will be over by spring next year, as reports emerged that a top Food and Drug Administration (FDA) official threatened to resign if approval for a coronavirus vaccine was rushed.
CDC director Robert Redfield made the comments while discussing recent developments in the pandemic, the U.S. response, and prospects for the coming months, during an interview on the JAMA Network YouTube channel.
"I'm hopeful that the steps we take to prevent COVID are going to prevent flu and other respiratory viruses, Redfield said. "People are going to realize this is the year to get flu vaccine and we'll begin to see our nation get through this pandemic."
"As we then—and I do anticipate it will happen—begin to deploy an efficacious and safe COVID vaccine, then hopefully when you and I talk next spring we'll have this pandemic behind us."
Redfield's comments came as Peter Marks, director of the FDA's Center for Biologics Evaluation and Research, told Reuters he would resign if the Trump administration pressured the agency to approve a COVID vaccine before it has been proven to be safe and effective.
Some scientists, public health officials and lawmakers are concerned that the administration may decide to pressurize the FDA into approving a vaccine before the November presidential elections, even if the scientific data does not indicate that it is ready to be rolled out.
Marks, who is part of the FDA team that will review any coronavirus vaccine, said that the FDA's decision will only be based on the science. However, if political pressure affected the regulatory process, Marks said, "I could not stand by and see something that was unsafe or ineffective that was being put through."
"You have to decide where your red line is, and that's my red line," he said. "I would feel obligated [to resign] because in doing so, I would indicate to the American public that there's something wrong."
Before speaking to Reuters, Marks had expressed these sentiments during a conference call last week involving government officials, pharmaceutical executives and experts who are part of a National Institutes of Health (NIH) working group, three sources familiar with the matter told the news agency.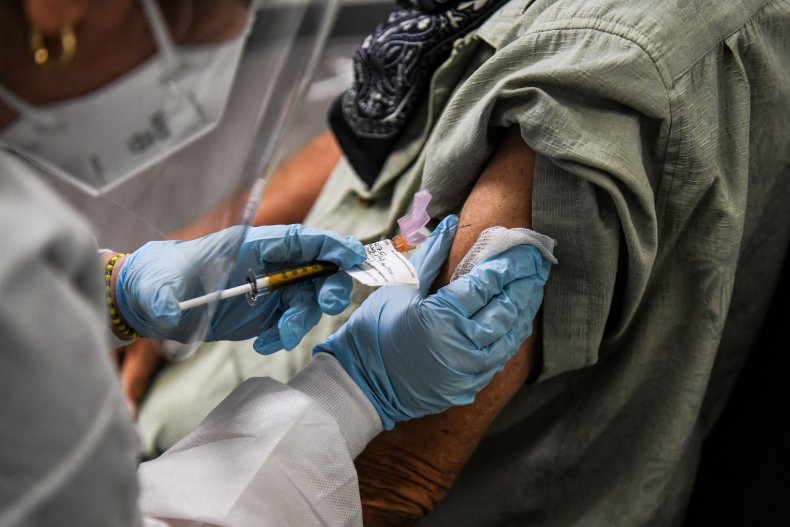 Three of the leading vaccine candidates—being developed by Moderna, Pfizer and AstraZeneca—began large-scale trials recently and, according to Marks, it is possible that safety and efficacy data from them might be available to review by October.
During the conference call, some participants raised concerns that the administration could make a surprise announcement in October in a rush to unveil a vaccine before the elections. This is when Marks said he would resign if the FDA came under any political pressure to approve a vaccine that was not ready.
On October 22, the FDA is planning to hold an advisory meeting to discuss COVID-19 vaccines.
The U.S. government is aiming to select a safe and effective vaccine by January 2021, according to Michael Caputo, assistant secretary for public affairs at the Department of Health and Human Services, which oversees the FDA and NIH.
Speculation about the FDA bowing to political pressure in the approval of a vaccine "only undermines confidence in the public health system," Caputo said in a statement provided to Reuters. "I've never met one FDA regulator who wouldn't resign over improper pressure, and that's how America knows their seal of approval is the gold standard."