CDC Document on Reopening U.S. Shelved by Trump Administration, Report Says
The Trump administration has shelved a 17-page document put together by a team at the Centers for Disease Control and Prevention (CDC) that includes detailed guidance for community leaders on how to reopen businesses and public services as and when COVID-19 lockdown measures are eased, according to a report.
The document, titled Guidance for Implementing the Opening Up America Again Framework, was supposed to be published last Friday, however a CDC official, who was not authorized to speak to the media, told the Associated Press (AP) on condition of anonymity that the document "would never see the light of day."
A copy of the document was given to the AP by a second federal official who was not authorized to release it.
According to the Johns Hopkins University Coronavirus Resource Center, the U.S. has confirmed a total of more than 1.2 million COVID-19 cases and has recorded over 73,400 deaths from the disease. This is by far the highest number of confirmed cases and deaths in the world. The number of recovered cases stands at more than 189,900.
California became the first state in the country to issue a lockdown order in mid-March, urging its citizens to avoid non-essential outdoor activities. Most—but not all—states followed suit by implementing some form of stay-at-home orders.
Now, several states across the country are beginning to lift restrictions. According to a recent AP tally, at least 100 million Americans live in states that are looking to reopen to some extent, or had not brought in stay-at-home orders in the first place.
For example, Texas, Oklahoma and Montana, and some other states are allowing restaurants to reopen. Others that have been badly hit by the virus are moving at a slower pace, with New York, for example, keeping restrictions in place until May 15.
Included in the CDC Framework, which was written by top infectious diseases specialists, is step-by-step advice for business owners, educators, faith leaders, and state and local officials on how to reopen everything—from mass transit, schools and churches to day care centers, restaurants and other organizations.
The reports included detailed "decision tree" flow charts that local officials could use to determine the best course of action when it comes to reopening.
While the document had been widely shared within the CDC, only one page of it can be found on the agency's website via an internal search.
Some of the advice contained in the report can already be found on federal websites. However, the framework provides specific advice to different sectors all in one document.
For example, it recommends that restaurants should put up sneeze guards in front of cash registers, while avoiding things like buffets, salad bars and drink stations. Furthermore, it says tables should be spaced at least six feet apart while recommending the use of phone app technology for tables to replace "buzzers" that let you know when your food is ready.
"You can say that restaurants can open and you need to follow social distancing guidelines. But restaurants want to know, 'what does that look like?' States would like more guidance," Dr. Marcus Plescia, chief medical officer of the Association of State and Territorial Health Officials, told the AP.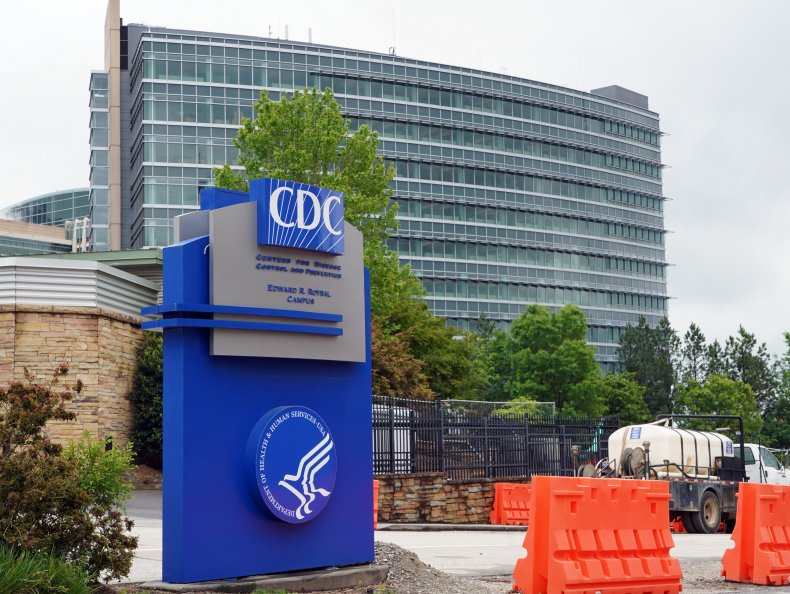 The White House has also produced its own advice, called Guidelines for Opening Up America Again, which can be seen on federal websites, although these are more vague than the CDC's framework.
Health experts have warned that the country could see a second wave of the disease later on this year, as restrictions are eased. Dr. Anthony Fauci, the government's top infectious diseases expert, told an Economic Club of Washington webinar earlier this week: "I'm almost certain it will come back, because the virus is so transmissible and it's globally spread."
Research has shown that that the virus is highly contagious and can be spread to others by an infected individual before symptoms appear.
The AP reported that the CDC document was never cleared for public release by the agency's leadership, according to a person close to the White House's coronavirus task force. The individual said that the White House did not want to provide specific advice to different sectors because every state was being affected differently by the pandemic.
Despite the shelving of the document, the CDC continues to work with state and county health officials who contact the agency seeking information.
"I don't think that any state feels that the CDC is deficient. It's just the process of getting stuff out," Plescia said.
In a statement provided to Newsweek, a White House spokesperson said: "On April 16, President Trump released guidelines for opening America up again. Those guidelines made clear that each state should open up in a safe and responsible way based on the data and response efforts in those individual states."
"Issuing overly specific instructions—that CDC leadership never cleared—for how various types of businesses open up would be overly prescriptive and broad for the various circumstances states are experiencing throughout the country. Guidance in rural Tennessee shouldn't be the same guidance for urban New York City," the spokesperson said.
Newsweek has contacted the CDC for comment regarding the reported shelving of the Guidance for Implementing the Opening Up America Again Framework and the reasons behind the decision.
This article was updated to include a statement from the White House.