The U.S. Center for Disease Control and Prevention has contacted over 35,000 of the 53,000 people who attended the anime convention in New York City linked to one of the first Omicron positive cases in the U.S.
On Tuesday, CDC Director Rochelle Walensky said her agency will use the positive case—detected in an attendee who traveled from Minnesota to the Javits Center last month—as a test case to provide insight into what the variant's spread will look like domestically.
"Data from this investigation will likely provide some of the earliest looks in this country on the transmissibility of variant," Walensky said during a White House briefing.
Last week, the Minnesota Department of Health said the man who tested positive for the country's second reported case of the Omicron variant had traveled to New York City to attend a three-day convention.
The man is vaccinated and has since recovered from mild symptoms. He has told state health officials that 15 of his friends, who were a part of a group of 30, have also contracted COVID-19. It is unknown if they were infected with the variant.
While the preliminary data suggests that the Omicron variant could be even more transmissible than the Delta variant—although results in less severe illness—it is unclear how Omicron may have spread among convention attendees, who were required to be vaccinated and wear masks when indoors.
"We do anticipate there will be more cases," New York Governor Kathy Hochul said on Thursday. "This is not cause for alarm. We knew it would come to New York state at some point."
She encouraged those who attended the convention from November 19th through 21st to get tested.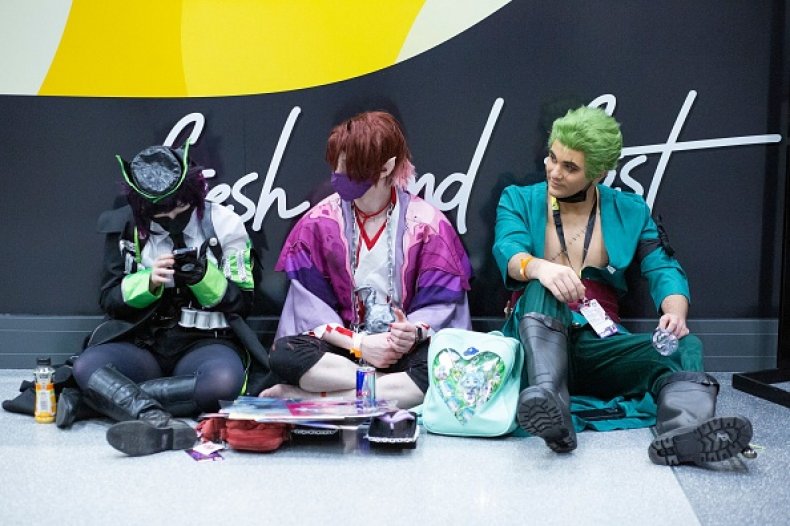 New York City Health Commissioner Dr. Dave Chokshi said his department is still investigating the case linked to the convention, but that "It is likely that this is not an isolated case, meaning that there is ongoing community spread of the Omicron variant in NYC."
So far, there have been seven cases of the variant found in New York City.
National Institute of Allergy and Infectious Diseases Director Dr. Anthony Fauci said that some data on the effectiveness of COVID-19 vaccines against the new variant may be available next week.
"We'll be able to determine whether or not antibodies induced by all vaccines lose their capability of effectiveness with Omicron," Fauci said.
Although little remains known about the variant, health officials are continuing to urge Americans to get vaccinated to "provide some protection against Omicron."
In the last week, roughly 12.5 million vaccine doses were administered, according to White House COVID-19 Response Coordinator Jeff Zients. Of those, seven million were booster shots.
"That's the highest weekly total number of shots since May," Zients said, noting that vaccinations were being administered in rates last seen during the spring when shots first became widely available to the general public.