CDC Looks for Cause of Mystery Hepatitis in Children as Cases, Deaths Rise
The Centers for Disease Control and Prevention (CDC) is investigating the cause of more than a hundred cases of severe hepatitis in children.
CDC officials said during a teleconference on Friday that at least five children had died among the 109 unexplained cases, which occurred in 25 states and territories over the past seven months. Hepatitis is defined as an inflammation of the liver. Over 90 percent of the children who contracted the disease required hospitalization, with 14 percent needing liver transplants.
Last month, CDC officials issued a national health alert to notify clinicians and public health authorities about an investigation into an unexplained cluster of nine hepatitis cases among children in Alabama. The children were also infected with adenovirus, which typically causes cold or flu-like symptoms but rarely liver damage.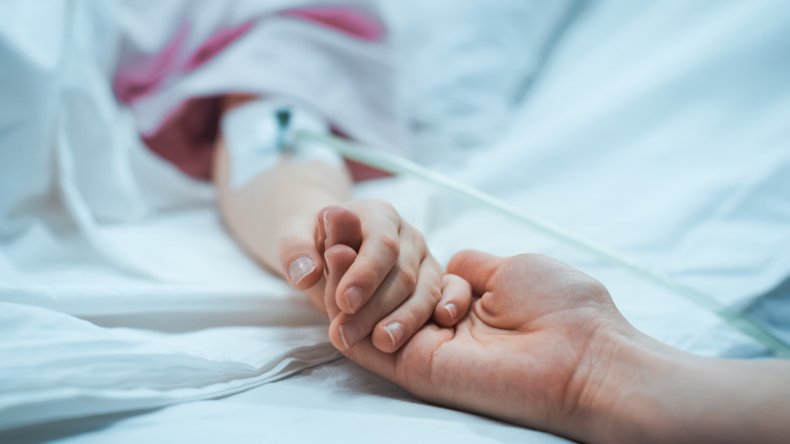 Dr. Jay Butler, the CDC's deputy director for infectious diseases, said on Friday that more than half of the cases that were detected nationally as part of the Alabama investigation also involved a confirmed adenovirus infection, while noting that it was unclear whether the virus caused the liver illnesses.
"Adenovirus has been detected among some of the children, but we don't know if it is the actual cause of these illnesses," Butler said. "We also don't know yet what role other factors may play, such as environmental exposures, medications, or other infections that the children might have."
Surging in similar cases among children has also been reported across the globe. The World Health Organization (WHO) said last month that 169 cases of acute hepatitis of an unknown origin were detected in children across 12 countries, including at least 114 cases in the U.K. As of May 3, 163 cases had been reported to the U.K. Health Security Agency, with 11 of those children having received a liver transplant.
Both in the U.S. and abroad, common causes of hepatitis such as the hepatitis viruses A through E have been ruled out. The possibility of a link between COVID-19 infections is under investigation, while not a leading hypothesis. Butler said that the CDC was "not aware" of any of the affected children having a confirmed case of COVID.
Claims that the cases are linked to the COVID vaccine, which have been popular among conspiracy theorists online, were definitively ruled out. In addition to a lack of any evidence to suggest a link, Butler noted that most of the affected children were not old enough to get the vaccine.
"The children affected are young, with a median age of 2 years," said Butler. "Which means that most are not eligible to receive the COVID-19 vaccine. COVID-19 vaccination is not the cause of these illnesses and we hope that this information helps clarify some of the speculation circulating online."
According to the CDC, symptoms of hepatitis can include fever, fatigue, loss of appetite, nausea, vomiting, abdominal pain, dark urine, light-colored stools, joint pain and jaundice.
Newsweek reached out to the CDC for comment.