The recklessness of the U.S. government's policies during the COVID-19 pandemic, which sowed fear and confusion in the minds of millions of Americans, is beginning to come to light thanks to the ongoing hearings by the House Oversight Committee and the Select Subcommittee on the Coronavirus Pandemic.
The consequences of school closings will be the topic of this week's hearing.
What we now know is that in 2021, almost 60 percent of female high school students experienced "persistent feelings of sadness or hopelessness." One in four "fantasized a possible suicide plan."
These alarming statistics come from the Centers for Disease Control and Prevention's (CDC) Youth Risk Behavior Survey, released a few weeks ago. Since then, concerned social scientists have analyzed and evaluated the data about our troubled youth to come up with a possible cause.
The study shows a growing trend, especially among girls, of extremely high levels of mental distress, depression, and suicidal thoughts. Three in five girls felt "persistently sad or hopeless," a marker that in 2021 was 58 percent higher than when the survey first recorded data, in 2011.
It's ironic that the report came from the CDC, the agency most likely to blame for this new wave of depression and despondency among young people.
The CDC's COVID-19 policies shut children in their homes for almost two years, isolating them from peers and extended family, forcing them to lose ground educationally due to solitary online classes, creating anxiety by constant doom-and-gloom overstatements and forcing vaccines on already immune children. These are the number-one perpetrators of the tremendous damage done to our children. Teens who should be learning healthy interaction with friends and engaging in face-to-face discussions with teachers were masked and taught to be fearful of normal human contact.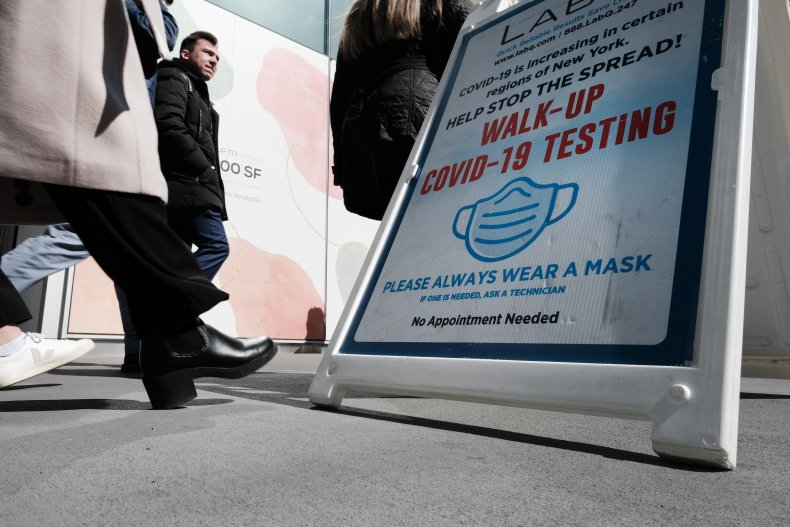 Vacuums are always filled, and this need for human contact was assuaged through social media and artificial internet friend groups. And that is where the problem goes from toxic to lethal. Locked-down teens had nowhere to go but the internet, with its steady diet of graphic pornography, violent images, and various predators. Even girls who were not exposed to the darkest corners of the internet were fed a nonstop diet of unrealistic body images and unattainable standards for beauty.
Many experts tracked these troubling social problems, including the Johns Hopkins Center for Adolescent Health's Beth Marshall, who says adolescence is when young people develop social skills, empathy, and a sense of identity from interacting with their peers.
Not everyone sees this all as problematic. Fox recently reported about a preschool teacher in California who claims childhood innocence is "mythology."
As a preacher's kid from Appalachia, I admit to living a sheltered life as a teen. I am so grateful that my parents protected me from seeing things that my mind could not yet handle. For parents of my generation and beyond, that job is immeasurably more difficult, but we must—and will—keep up the fight to protect our children.
The world is hard enough to deal with as an adult; our children don't need to know everything in the adult world. They must be protected.
The ultimate irony of the CDC's report was that its proposed strategy for improving youth health and well-being is "increasing the sense among all students that they are cared for, supported and belong at school."
"Belong at school" must sound like a sick joke to any parent reading it. Many of us sounded the alarm insisting that the mental health fallout from isolation would outstrip any danger the virus posed to children. It brings me only deep sadness to have been correct.
Parents who lost children during the pandemic can never be made whole, but I hope to see enough civil suits in the future from parents against the CDC and individuals who knowingly lied to advance a political narrative to make future generations think twice before making the same mistake again.
Penny Nance is CEO and President of Concerned Women for America, the nation's largest public policy women's organization - www.concernedwomen.org.
The views expressed in this article are the writer's own.