CDC Now Recommends Those With Preexisting Conditions Be Vaccinated for COVID-19
The Centers for Disease Control and Prevention (CDC) issued new COVID-19 vaccine guidance, which indicates that those with preexisting medical conditions should receive the vaccine.
"Adults of any age with certain underlying medical conditions are at increased risk for severe illness from the virus that causes COVID-19," the CDC wrote in updated guidance on December 26, adding that "mRNA COVID-19 vaccines may be administered to people with underlying medical conditions provided they have not had a severe allergic reaction to any of the ingredients in the vaccine."
The two different vaccines that are currently being administered to Americans use mRNA technology, which tells the body to create antibodies to combat the virus, instead of using a weakened version of the virus. The two vaccines include one developed by Pfizer and German biotech company, BioNTech and the other developed by Moderna.
The CDC's COVID-19 vaccine update provides guidance for those with several different preexisting medical conditions including weakened immune systems, autoimmune conditions, Guillain-Barre syndrome and Bell's palsy.
As the CDC notes, people with HIV and weakened immune systems "due to other illnesses or medication might be at increased risk for severe COVID-19." The CDC states that these people should receive a COVID-19 vaccine but notes that "information about the safety of mRNA COVID-19 vaccines" for this group is not yet available.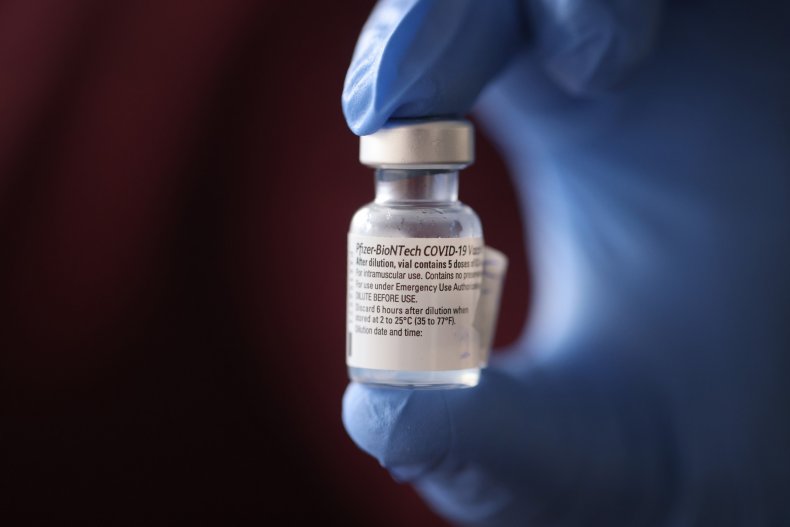 "People living with HIV were included in clinical trials, though safety data specific to this group are not yet available at this time," the CDC said.
The CDC provides similar guidance for those with autoimmune conditions, stating that this group should receive a COVID-19 vaccine but adds that "they should be aware that no data are currently available on the safety of mRNA COVID-19 vaccines for them."
According to the CDC, to date, there have been no reported cases of Guillain-Barre syndrome after a person received a COVID-19 vaccine during clinical trials and people who previously had GBS should receive the vaccine.
On December 17, the Food and Drug Administration reported cases of Bell's palsy in people who received the Pfizer and Moderna vaccines during clinical trials. Bell's palsy is a temporary facial paralysis, but in the CDC's updated guidance, it states that the FDA "does not consider these [cases] to be above the rate expected in the general population."
"They have not concluded these cases were caused by vaccination. Therefore, persons who have previously had Bell's palsy may receive an mRNA COVID-19 vaccine," the CDC stated.
The CDC's updated guidance also states that even after receiving a COVID-19 vaccine, people should continue to follow the current guidance to combat the virus. The current guidelines include wearing a protective face mask while in public, following social distancing measures, washing hands, and following quarantine guidance after being exposed to the virus.
The updated guidance comes as the CDC and many other health authorities have said that those with preexisting medical conditions are at a heightened risk of developing serious cases of the novel virus.
Newsweek reached out to the CDC for comment but did not receive a response in time for publication.