CDC Predicts U.S. COVID Deaths Will Rise As Britain Reports First Omicron Death
Omicron has officially killed at least one person in the U.K. and the Centers for Disease Control and Prevention (CDC) expects the death toll from COVID-19 in the United States to get worse before it gets better.
As the summer surge petered out, the CDC forecasted deaths would decline and America started to see the death rate go down in the fall. However, cases are starting to increase again and could potentially rise at an even faster rate if Omicron proves to be as transmissible as experts believe it is and with a rise in cases, deaths are likely to increase as well.
The CDC is forecasting new deaths from COVID-19 could top 10,000 next week, up from about 8,800 deaths in the previous week. Four weeks from now, the CDC expects to see more than 11,000 new deaths in the seven-day span.
More Americans have died of COVID-19 in 2021 than 2020 and the United States is nearing another grim milestone. As of Monday, 793,937 people had died of COVID-19, according to the CDC, and with the current forecast, the U.S. could see 800,000 deaths within days.
So far, the United States has not seen any deaths from the Omicron variant, but officials warned it could take weeks before the death toll reflects Omicron's impact because of the nature of the virus. On Sunday evening, Great Britain Prime Minister Boris Johnson announced someone in the country died of the Omicron variant, the first Omicron death reported worldwide. He said the United Kingdom is facing an "emergency" in its battle with Omicron and the variant spreading through un-boosted populations could overwhelm health care systems.
Delta remains the dominant variant in the United States and around the world, but officials from the World Health Organization (WHO) warned that might not be the case for long. On Sunday, the World Health Organization said Omicron appeared to gain a "growth advantage" over Delta and is spreading faster than Delta in South Africa. While the circulation of Delta was low in South Africa, the WHO said the variant appears to be spreading more quickly than Delta in countries where Delta was infecting many people.
"Given the current available data, it is likely that Omicron will outpace the Delta variant where community transmission occurs," the WHO posted on Twitter.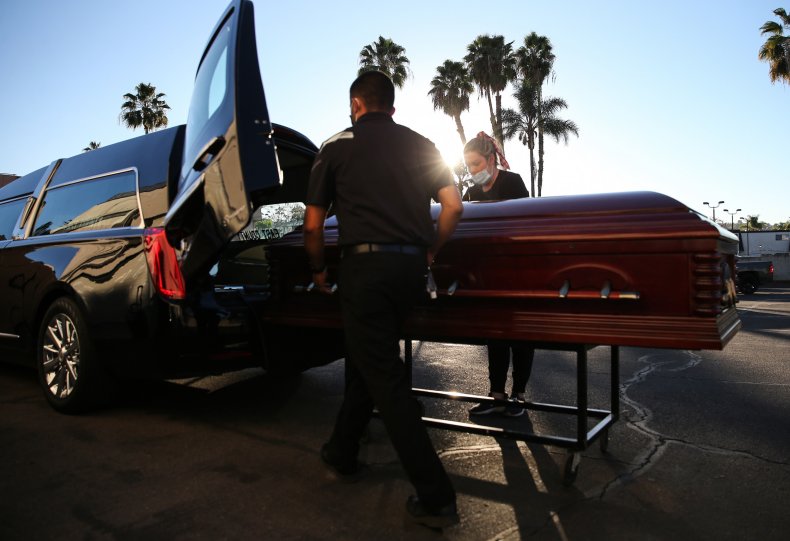 It's unclear what impact Omicron will have on hospitalizations and deaths, though. Dr. Anthony Fauci, director of the National Institute of Allergy and Infectious Diseases (NIAID), told the Agence France-Presse the "best-case scenario" would be Omicron being highly transmissible but a variant that causes only mild disease.
Omicron causing mild disease could help the world avoid the surge in hospitalizations and deaths that Delta's fueling, according to Fauci.
However, Daniel Havlichek, former Chief of the College of Human Medicine's Infectious Diseases Division at Michigan State University, noted that if Omicron is 10 times more transmissible but only causes severe disease in one-tenth the people, there could be the same number of deaths by raw numbers. WHO COVID-19 technical lead Maria van Kerkhove also raised concerns about people getting complacent if Omicron is less severe than Delta.
Even if most people only have a mild illness, van Kerkhove told Face the Nation that a highly transmissible variant will increase the number of infections and as cases rise, so will hospitalizations because some people will get seriously ill.
"More hospitalizations could mean more deaths, and we don't want to see that happen on top of an already difficult situation with Delta circulating globally," van Kerkhove said.
Since preparations for Omicron will benefit Delta outbreaks, van Kerkhove advised governments not to wait to see the true nature of Omicron to take preventative steps. She pushed for increases in vaccinations, mask-wearing and allowing people to continue working from home.
The majority of U.S. states have reported at least one case of the Omicron variant and cases have predominantly been mild. However, the sample size is too small to draw definitive conclusions and some are concerned that the bulk of cases have hit people who are fully vaccinated and even had booster doses.
While it's possible Omicron decreases the effectiveness of vaccines and booster shots, officials don't expect it to render vaccines completely useless and are urging people to start their vaccination series and get their booster dose if they're eligible.